The most recent episode of "Last Week Tonight with John Oliver" was not broadcast on Disney's Hotstar streaming service in India because it contains strong criticism against the nation's Prime Minister, Narendra Modi.
A new case of government censorship
One again, a company has succumbed to the pressure of international censorship to appease a government.
To avoid possible sanctions from India, Hotstar made the decision not to allow the new episode of John Oliver's talk show because, in this, the comedian and presenter attacks the decisions of the country's political leader Modi.
It is speculated that the decision was taken directly from the Hotstar directive without the government of India intervening due to the statements offered by a representative of the nation's Information and Broadcasting Ministry, who said they have not issued any prohibition order for the program.
Hotstar, owned by Disney, is not the first multinational that decided to remove content that may be detrimental to the company's image in certain nations. In 2019, Amazon withdrew a chapter from the CBS show Madam Secretary in India for referring to the Kashmir region.
The reason for the removal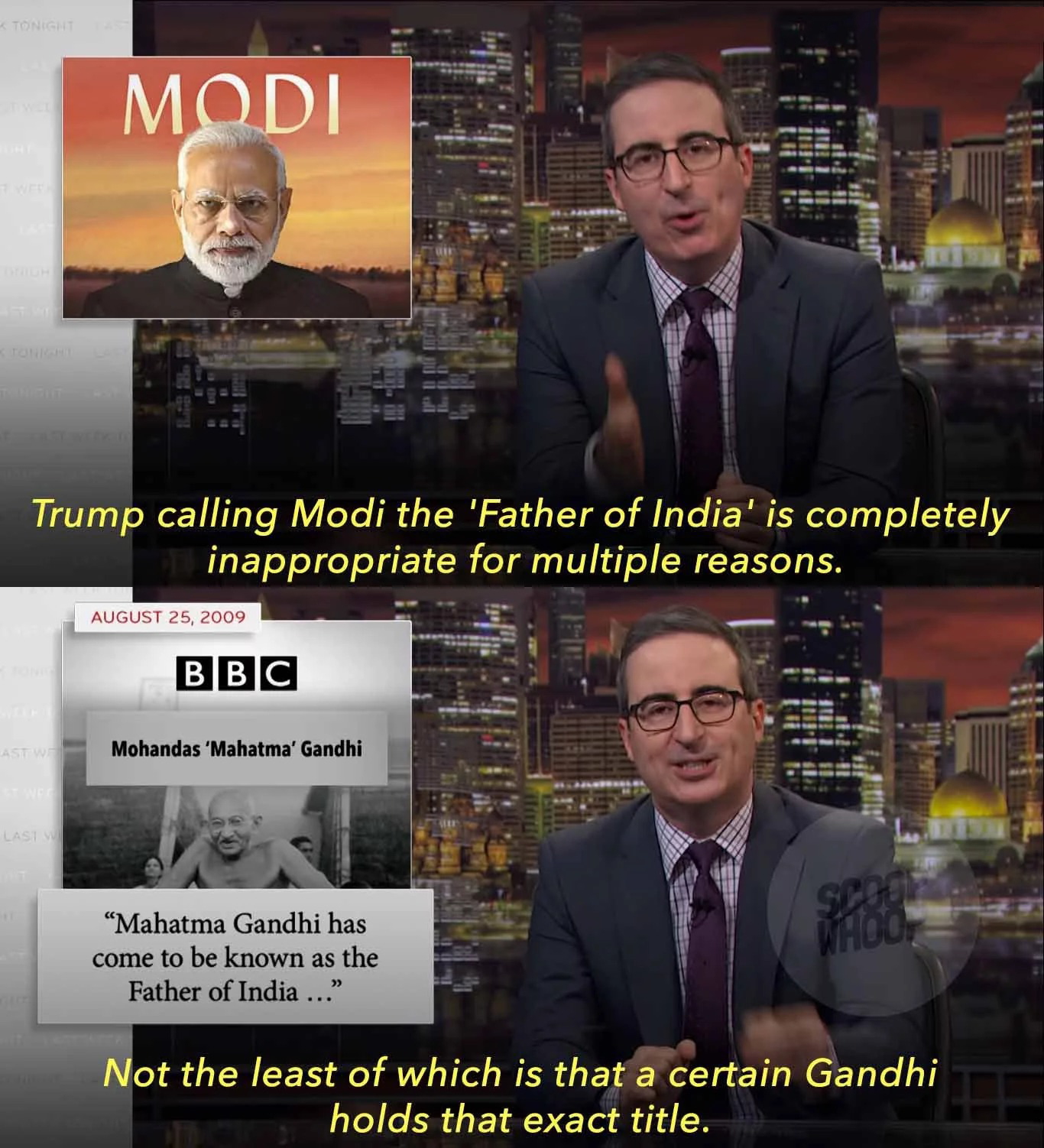 It is no coincidence that John Oliver referred to the Prime Minister of India in the recent episode.
The president of the United States, Donald Trump, decided to pay a visit to Narendra Modi to strengthen trade agreements between the two countries.
This appointment has several key points that make it important. The first is that Modi is considered a human rights violator, so he is banned from entering the United States.
The second interesting point is that Trump is visiting the nation at a time where some citizens of India are actively protesting due to the enactment of a religion-based citizenship law.
Modi had already held the position of Chief Minister of Gujarat, and his policies have often been aimed at the persecution of religious minorities, encouraging Hindu ultra-nationalism and repressing some human rights defenders.
Although the talk show episode was not broadcast live in India, it can still be viewed from its official YouTube channel.