Due to how central search is to the business models of massive tech – or, as in the case of Google and Facebook, really ad companies – it's no wonder that cracking that market is particularly hard for any startup offering alternatives.
However, one that has seen considerable success in recent years has been DuckDuckGo – with its main appeal and "claim to fame" being the focus on privacy of its users in an online world teeming with all kinds of visible and obscure threats to privacy, and security.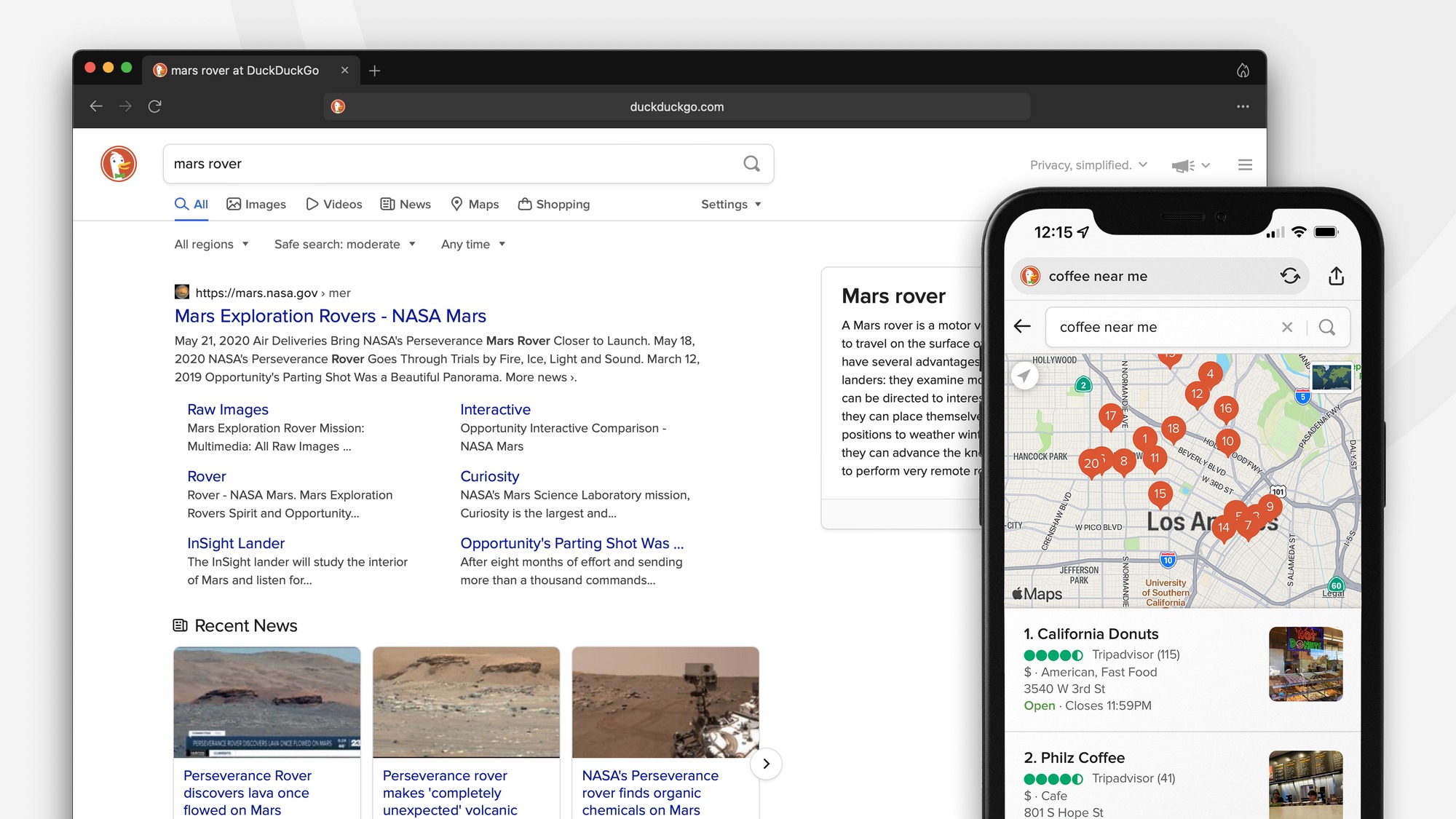 Now, the company behind the DuckDuckGo search engine is deciding to expand its attempts to carve a niche in another difficult, and tightly coupled with search market – that of browsers, where Google and its Chrome currently reign supreme.
According to a company blog post by CEO Gabriel Weinberg, the same philosophy applied to the search engine will be extended to the new desktop browser: keeping users safe from harm like online tracking and in that way afford them "robust" privacy. The promise here is that performance-wise, the desktop browser will match the mobile apps offered by DuckDuckGo.
And the privacy-first approach won't be hidden under hard-to-find settings that need to be opted-in, Weinberg suggests. For example, instead of knowing exactly how to navigate the ever-expanding drop-downs in Chrome, but also in Firefox, in order to "nuke" your browsing history, locally stored data, logins and other information accumulated by the app, DuckDuckGo browser users both on the desktop and on mobile will be able to do so by tapping a single button, called "Fire."
But for DuckDuckGo browser(s), Weinberg says there are "OS-provided rendering engines" as well as APIs, which he claims will provide a cleaner user interface and remove most functional "clutter" associated with mainstream browsers.
For the moment, the DuckDuckGo browser is available to macOS users as a closed beta, but a Windows version seems to be coming soon.
Meanwhile, reports say the DuckDuckGo search engine is reporting a 46% growth in 2021, with an average of 100 million daily searches, and Weinberg in his post claims that the browser is the most downloaded app on browser in the company's major markets.