In typical fashion, the EU's bureaucracy is slowly and with internal discord looking for ways to deal with the controversial issue of introducing digital Covid vaccine "passports."
Later in March, a legislative proposal of what this system should look like will be presented, European Commission President Ursula von der Leyen announced On Monday. Last week, Brussels said that technical work would be completed within three months, agencies are reporting.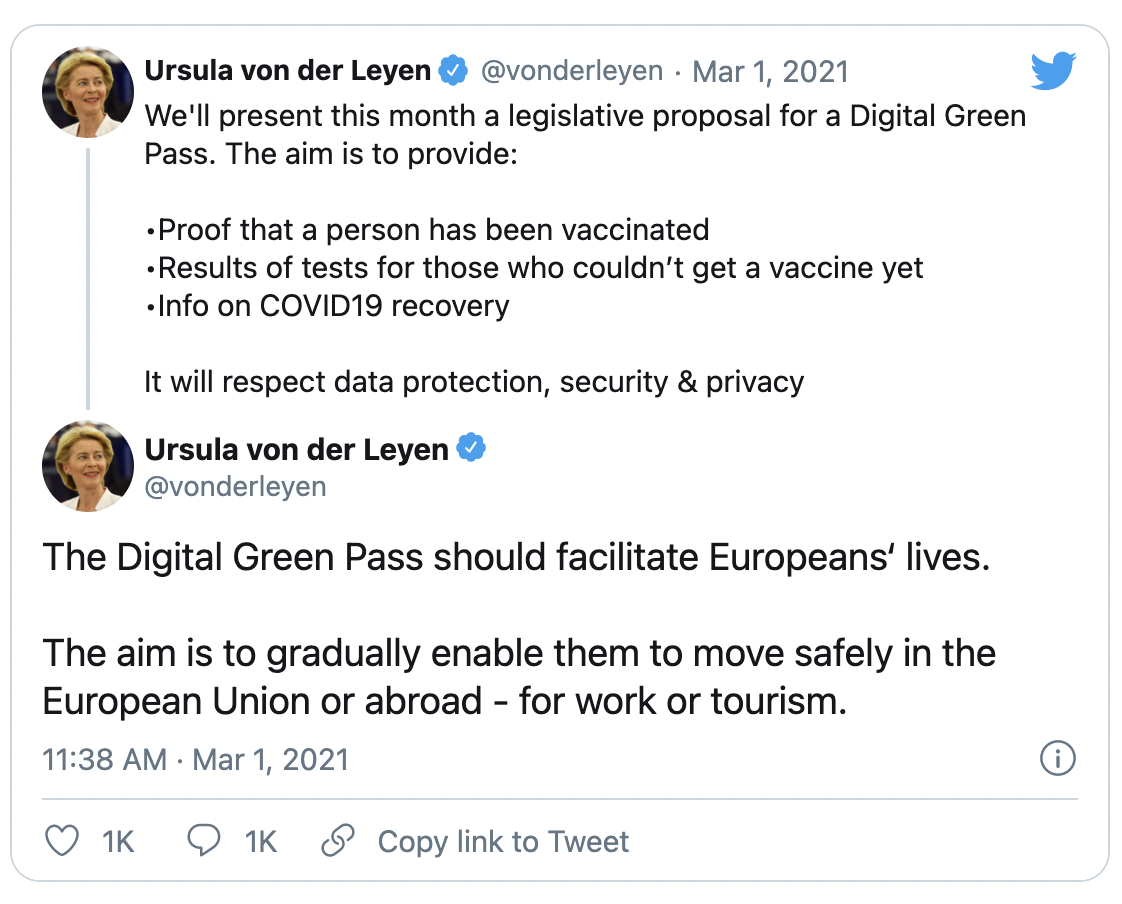 After lockdowns, border closures and other measures imposed as response to the coronavirus pandemic last year ravaged their tourism-driven economies, EU members like Greece, Cyprus and Italy are now eager to impose digital documents that would prove a person has been vaccinated – in the hope that would ease travel and help bring tourists back.
Others, however, like Germany and France, are far more skeptical of the idea of robbing people of their right to travel, eat out or see a movie because they have chosen not to get the vaccine. They fear that the scheme would effectively mean that vaccination has become mandatory.
The trouble the EU is facing here is that the proposal needs approval from all 27 member states in order to be implemented.
On the technical side, what's referred to as the "green pass" would be a printed, or digital QR code citizens would have on their phones. However, all EU countries would have to implement compatible systems to collect and process this data, allowing the scheme to function.
Critics say that vaccine passports could discriminate not only against those who choose not to get the vaccine, but also against those who don't have a chance to – as most EU countries have to date been slow in acquiring vaccines, with only 6 percent of the bloc's population receiving at least one of the two required doses.
The Commission said it was looking for workarounds for this – including the idea to recognize a negative (PCR) test as a way to validate the "green pass." But if a negative test is good enough after all, some might start wondering about the point of introducing "vaccine passports" and de facto making Covid vaccination compulsory.