Facebook has suspended the Instagram and Facebook accounts of a 17-year-old teenager, Kyle Rittenhouse, charged with murder after shooting at men who were pursuing him in Kenosha, Wisconsin, Tuesday night. Facebook is also blocking all searches for "Kyle Rittenhouse," preventing posts, photos, videos and even news articles from appearing when a user searches his name.
Instead of alerting users that they've hidden the search results, Facebook instead tells users that it "couldn't find anything."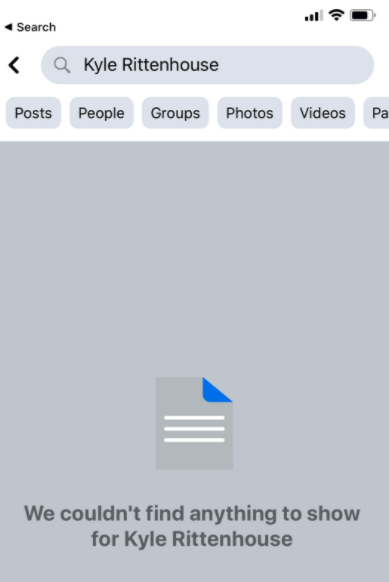 "We've designated this shooting as a mass murder and have removed the shooter's accounts from Facebook and Instagram," said Facebook when the AFP inquired.
The Kenosha shooting incident saw the death of two individuals and another person being heavily wounded.
According to AFP, "Facebook planned to remove any content supporting or praising the violence or those behind it."
The social media platform said that it hadn't found any evidence connecting the alleged shooter and the Kenosha Guard. But it still went on to delete those Pages too.
"At this time, we have not found evidence on Facebook that suggests the shooter followed the Kenosha Guard Page or that he was invited on the Event Page they organized. However, the Kenosha Guard Page and their Event Page violated our new policy addressing militia organizations and have been removed on that basis," said Facebook.