Facebook has announced the first 20 members of its Oversight Board – a board that gets to make the final call on whether to delete "controversial" content from the platform.
The Oversight Board operates independently of Facebook and when it was announced last year, many saw it as an attempt by Facebook to show that it's impartial when making content moderation decisions.
But shortly after these Oversight Board members were announced, commentators and lawyers started raising concerns over the bias and propensity towards censorship of some of the members.
Conservative commentator Mark Dice noted that one of the Oversight Board members, Alan Rusbridger, a former editor of the left-wing newspaper The Guardian, has called for President Trump's press conferences to be censored for "spreading disinformation."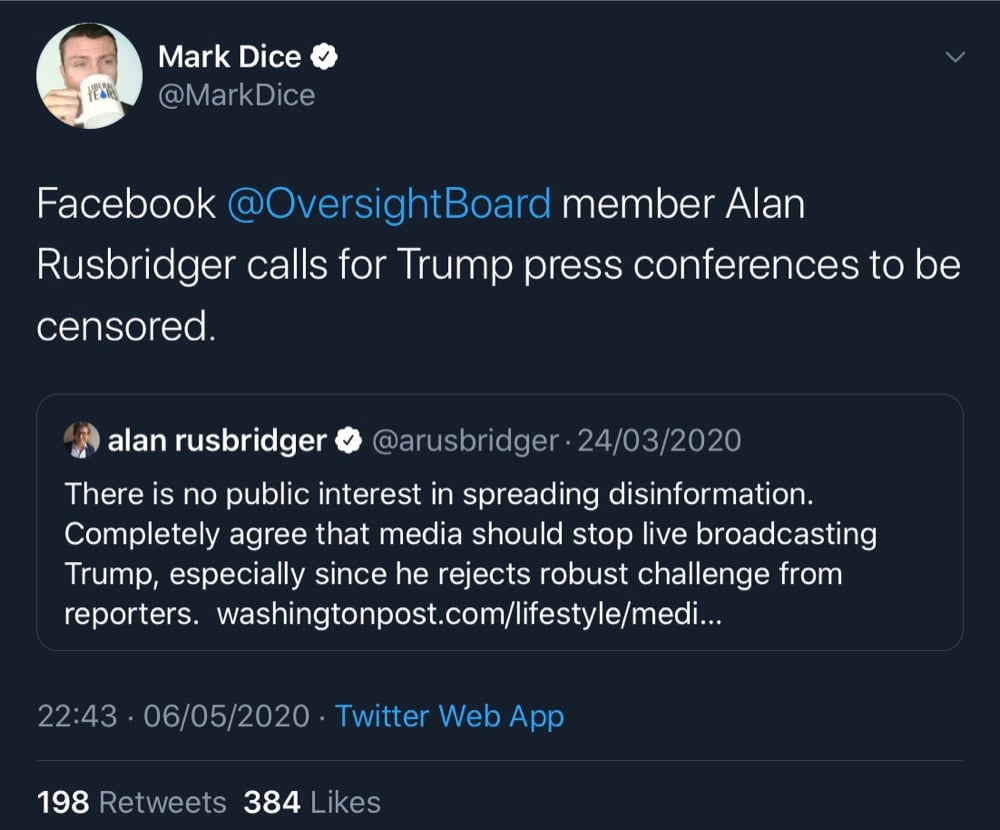 Preston Byrne, a partner at the Anderson Kill law firm also raised concerns over another member of the Oversight Board, Helle Throning-Schmidt, who is a former Prime Minister of Denmark for the left-wing Social Democrat party.
Byrne noted that Denmark's hate speech laws ban speech that is constitutionally protected in the USA.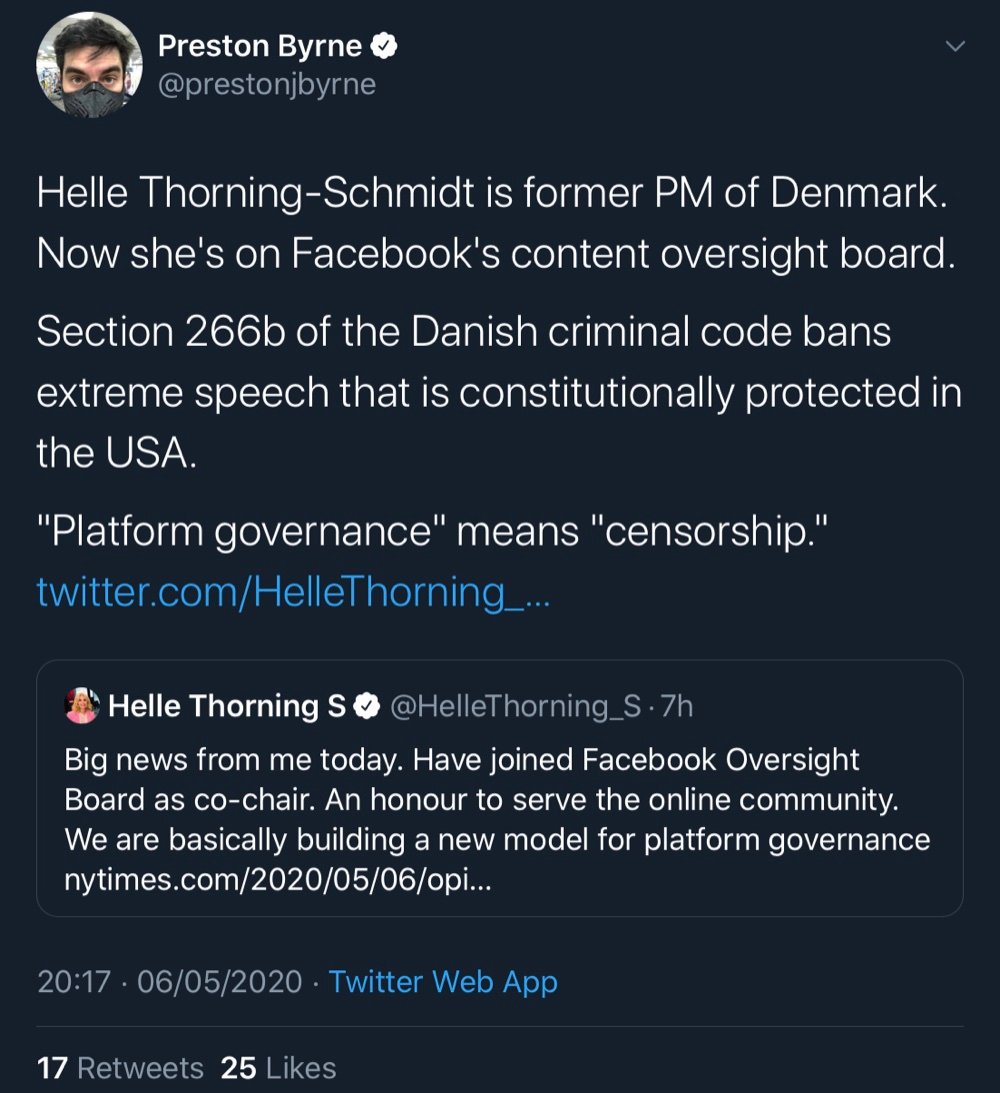 Dice also documented the left-wing bias of Throning-Schmidt and several other Oversight Board members.
Dice noted that just a few weeks ago, Throning-Schmidt tweeted out praise for former President Obama and wrote "miss the voice of decency and grace."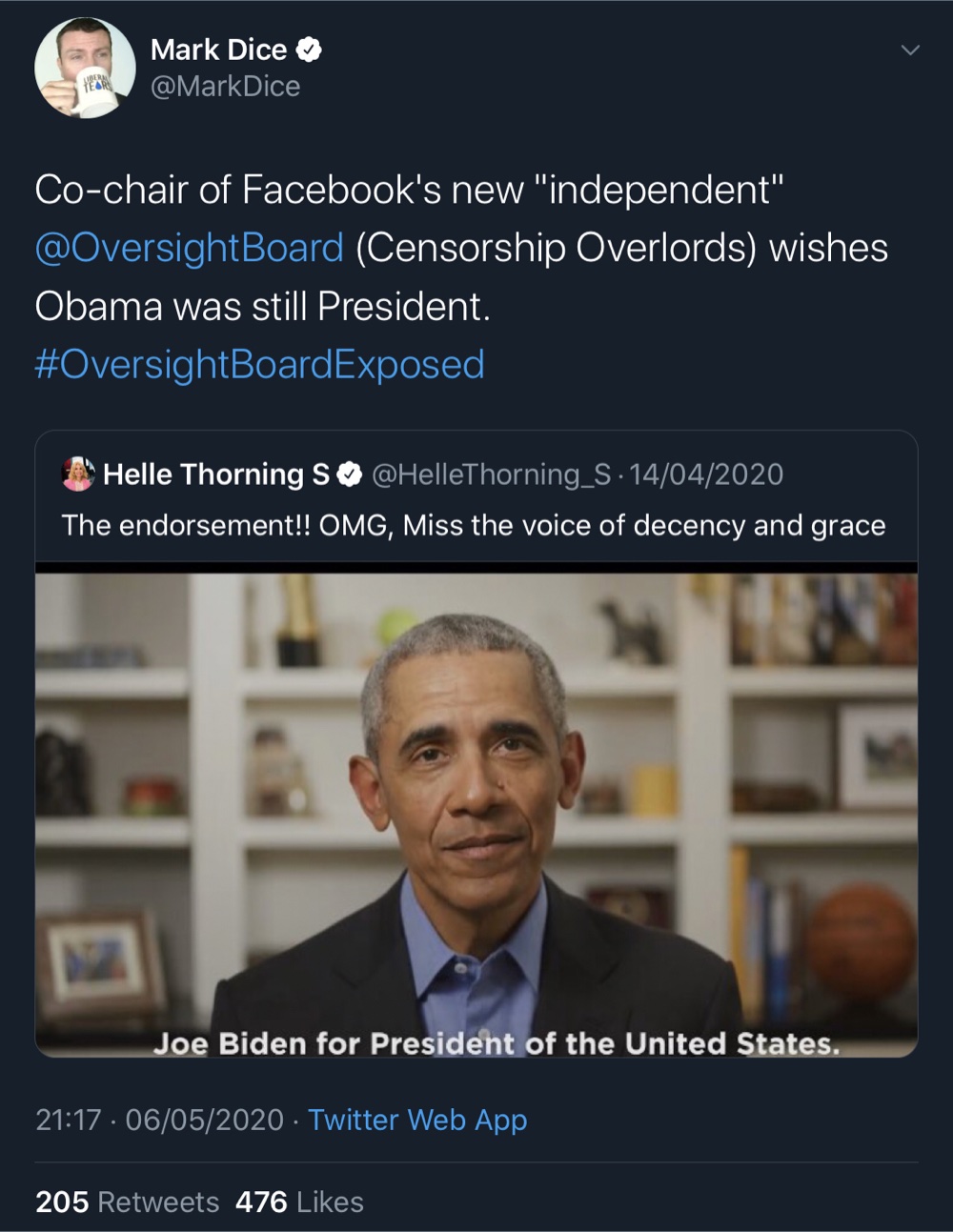 In addition to this, Dice highlighted anti-Trump tweets and rants from several of the other Oversight Board members including:
https://twitter.com/markdice/status/1258126433953570816