Convincing Facebook of someone's death is as easy as a click: just go to the "Memorialization Request" page, conveniently integrated with a link to an obituary so that anybody can have an account "memorialized".
Convincing it that you are still alive, however – that's a different story. To resuscitate the account, the "deceased" must complete an extensive process of reinstatement to prove he is still among the living.
Speaking to YC News, April Roberson, a 28-year-old mom from Denver, Colorado, found she was unable to access her account on May 2019 and was stormed with calls and messages of family members and friends thinking something bad happened.
She describes the experience as traumatizing. "My disabled mother who lives two thousand miles away thought I died after she saw my Facebook account memorialized."
A 34-year-old Carpenter from Ottawa, Nicholas Belanger, was the victim of a cruel prank when someone created a fake obituary for him on forevermissed.com and submitted it to Facebook as proof of death to have the account memorialized.
It took him 72 hours to reactivate the account.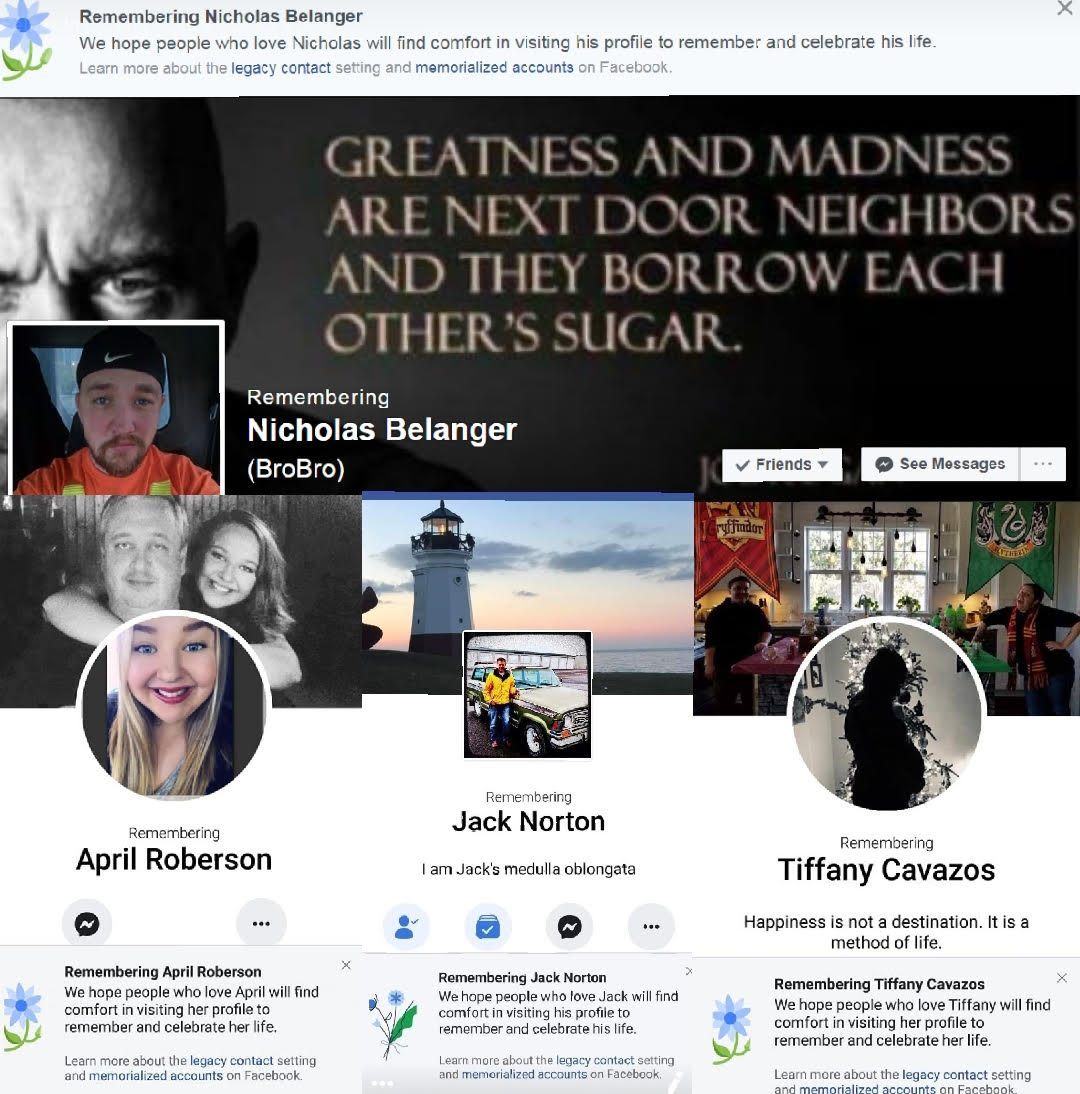 According to VentureBeat, Facebook improved its memorialization controls in April 2019. Now only friends and family members can submit a request to have an account memorialized, and the requests are processed only if accompanied by an official document such as a death certificate.
However, Jack Norton -owner of Jackass Armory in Morgantown, Pennsylvania – criticized the scarce effectiveness of the improved controls.
His account had been memorialized in June 2019 by cyberstalkers or trolls.
He claims his livelihood was negatively impacted as a result of the prank: potential customers were trying to communicate through his Facebook business page, but he couldn't respond to them.
"My business lost thousands of dollars because of this stunt. I'm still pissed," he said.
When contacted, Facebook issued a laconic statement to YC News, reading:
"We have designed the memorialization process to be effective for grieving families and friends, while still providing precautions to protect against either erroneous or malicious efforts to memorialize the account of someone who is not deceased. We also provide an appeals process for the rare instances in which accounts are mistakenly reported or inadvertently memorialized."