Facebook had shut down Georgia Battleground Fund, a fundraising page for the campaigns of Republican incumbent senators David Perdue and Kelly Loeffler and the National Republican Senatorial Committee (NRSC). The company later reinstated the account, saying the removal was made in error – but the shut down came just days before the election in a hotly-contested race.
The page was wrongly shut down for infringing Facebook's "Unacceptable Business Practices Policy."
"We don't promote products, services, schemes or offers using deceptive or misleading practices, including those meant to scam people out of money or personal information," read a warning on the page.
Georgia's run-off election on January 6 determines which party controls the Senate. The run-off has already cost hundreds of millions of dollars, making it one of the most expensive elections in history.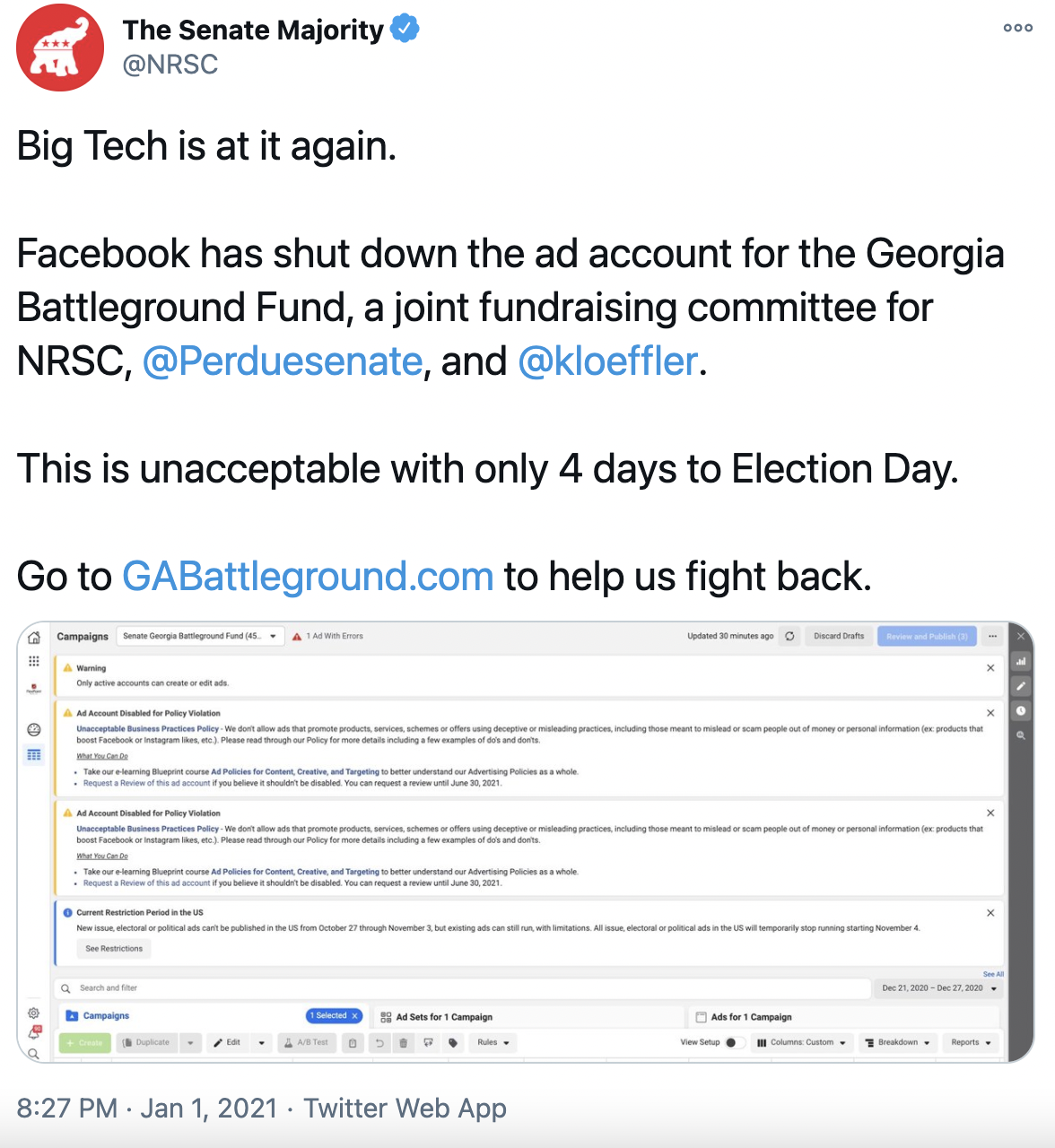 "Big Tech is at it again," the NRSC wrote in a tweet Friday when announcing that Facebook had shut down the fundraising page. "This is unacceptable with only 4 days to Election Day," it added and encouraged followers to visit the fundraiser's website "to help us fight back."
However, the GOP is not on every conservative's good side right now, after the majority of the Senate voted to override Trump's veto on Section 230, which some believe would reduce online censorship.
In a statement to Reclaim The Net, a Facebook spokesperson said that the removal of the account was due to an "automated error." Facebook has since restored the account.