The twitter accounts of FIFA staff members were this week hacked in a targeted attack that appears to be part of retaliation against FIFA and EA for their decision to suspend competitive gamer Kurt "Kurt0411" Fenech for "abusive behavior."
The hacked Twitter accounts tweeted out praise for Fenech, who has – in recent months – become a vocal critic of EA Sports.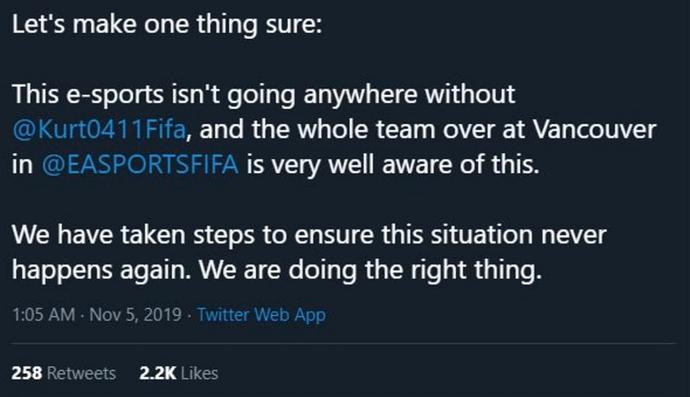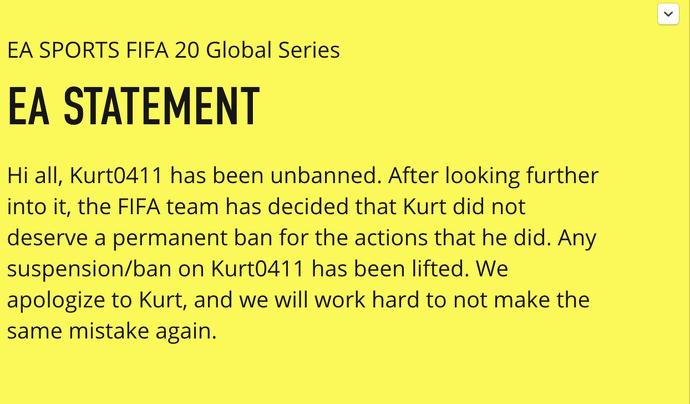 Pro gamer Fenech, who was suspended for two months for what EA called "abusive, harassing and vulgar" behavior – then decided to announce his retirement from competitive FIFA and upsetting fans who wanted to see him continue.
"I have been banned for two months for launching 'personal attacks' on people," Kurt tweeted in a long statement on October 19. "Now for starters the two months literally ruins my entire season so it might as well be the whole year.
"Now launching 'personal attacks' cannot be the real reason because if that was the case they might as well ban everyone. I had the right to voice my opinion even if it means upsetting certain people.
"My time with competitive FIFA is over regardless of what happens but I obviously won't let them get away with this. I will be seeking legal advice and then proceed from there."
Kurt0411 has been several times accused of abuse by EA Sports for his competitive smack talk that many fans enjoy. Kurt0411 famously called Colin 'Cojo' Johnson, the manager of esports competitive gaming team Fnatic, a "bum… who does nothing more than ass lick at every opportunity he gets."
On October 20, FIFA's competitive gaming commissioner, Brent Koning, tweeted: "EA has a clear commitment to not tolerating abuse behavior towards the players and communities around our games, including offensive language, targeted threats or personal harassment."
After backlash Koning has since set his Twitter account to private.
Responding to the ban and refusing to back down, in a video Kurt0411 said: "I don't give a shit that there's a camera in front of me. Why do I have to change what I say because there's a camera in front of me? This world at the moment, you can't say what you think. I don't care."
"I don't give a shit if it's got an EA logo on it. I don't care. Because they've been spitting on us the last few years."
"This is the main reason I got banned. These guys, they live in this delusional world where they think they're doing a good job. They think everything's fine, when in reality it's not. In reality, every single one of these employees who has worked on the last couple of games should be unemployed right now. That's what should happen to them."
FIFA 20 has also been under fire for complaints about the quality of its Career Mode and disappointed players have been using social media to express their dissatisfaction with the game.
It's thought that Monday's hacking of FIFA staff was as a result of the growing dissatisfaction with the company.
In a statement issued to Eurogamer, EA said: "On Monday several EA Sports FIFA team members were made aware that their personal social media channels were compromised following targeted attacks on their accounts. Employee safety is our first priority, so several staff have suspended or deactivated their channels."