A free speech group has called on Rep. Thomas Massie (R-KY) to unblock Twitter users on his official account.
Massie had been the subject of criticism by media types over the last week since he posted a family photo, featuring him and family members holding rifles and other firearms.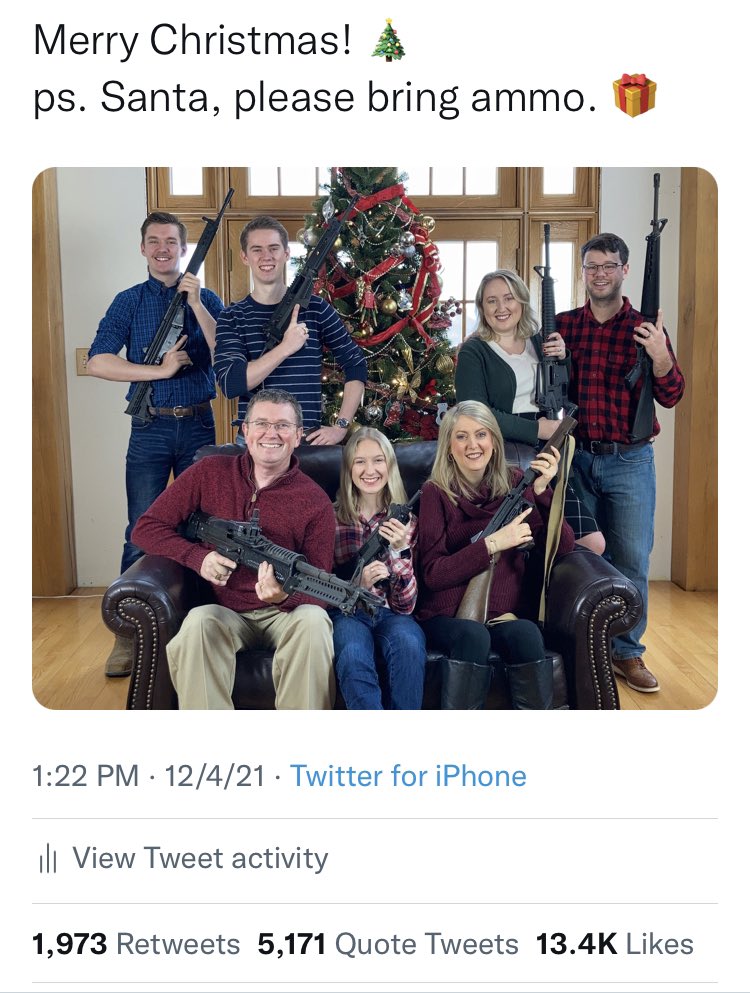 Massie's post stirred outrage from some Twitter users, so much that his social media manager resorted to blocking critics.
Among the blocked people is journalist Mike Masnick, who is being represented by the Knight First Amendment Institute.
The Knight First Amendment Institute, which operates from Columbia University, sent a four-page letter to the Libertarian Republican congressman asking him to unblock the blocked users.
We obtained a copy of the letter for you here.
The free speech group pointed the congressman to multiple cases where courts ruled that the social media accounts of public officials to be public forums.
Blocking users from a public forum has been classed as a violation of freedom of speech.
"Multiple courts have held that public officials' social media accounts constitute public forums when they are used in the way that you use the @RepThomasMassie account, and they have made clear that public officials violate the First Amendment when they block users from these fora on the basis of viewpoint," reads the letter from the Institute.
One of the more significant court cases about public officials blocking critics on social media involved former president Donald Trump and Congresswoman Alexandria Ocasio Cortez. Lower federal courts ruled that Trump's social media accounts of politicians are the equivalent of public forums, meaning blocking users was a violation of the First Amendment.