On Monday, French President Emmanuel Macron amped up the pressure on citizens who are yet to get a COVID-19 vaccine by making vaccine passports mandatory to access "non-essential" services such as bars, restaurants, trains, shopping centers, and domestic flights.
And the latest data suggests that this pressure tactic is working with France's medical appointment booking website Doctolib reporting that since Monday, 1.7 million French citizens have booked their COVID-19 vaccine.
French journalist Raphael Grably shared a graph showing vaccine bookings between April 19 and Monday's vaccine passport announcement by Macron.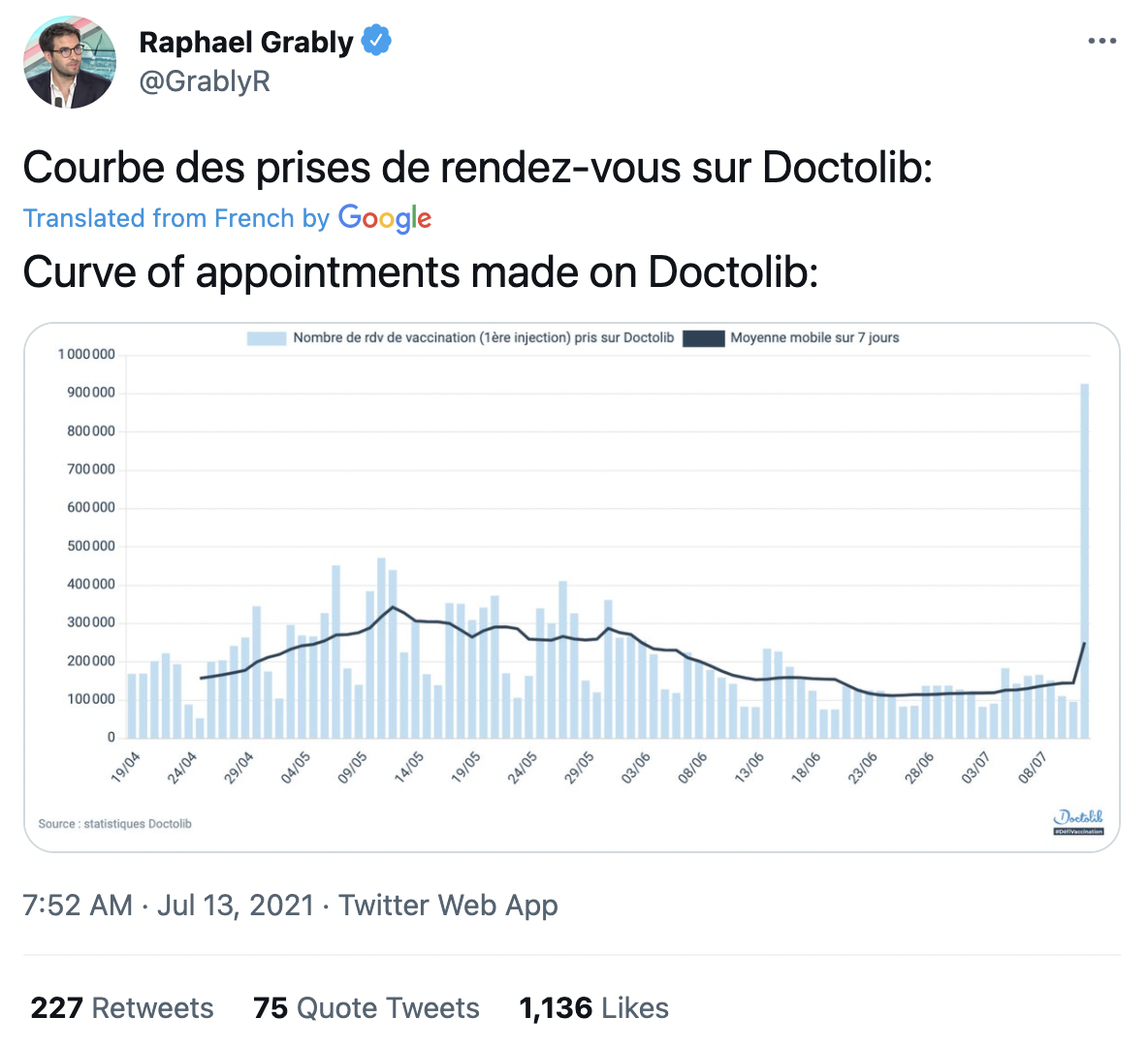 The graph highlights that appointments on the day that Macron announced the new vaccine passport rules were more than double any other day since April 19. According to Doctolib, Monday's bookings were "an absolute record."
As he announced these new vaccine passport rules, Macron also associated the vaccine with "freedom" by saying for non-healthcare workers, getting vaccinated was a "matter of individual responsibility…but also a matter of our freedom."
The release of these numbers comes as governments around the world are pushing ahead with vaccine passports, despite rights groups and professors warning that they pose a serious threat to civil liberties.
California, New York, the European Union (EU), the UK, Korea, and Chile are some of the many regions to have already rolled out vaccine passports.
In New York, the vaccine passport has been plagued with privacy failures. And in Chile, an elderly women was denied food for not having a digital COVID pass.