Free speech software company Gab says that its crowdsourced news aggregation site Gab Trends, which was launched two weeks ago, is already sending over 200,000 clicks per week to publishers.
Gab made the announcement when publishing its latest statistics which suggest the site is on track to pass two million page views and send one million clicks to publishers in its first month.
In the past 24 hours, Gab Trends has sent 29,613 clicks to publishers and generated 97,745 page views. Over the last week, the site has sent 222,302 clicks to publishers and generated 621,158 page views.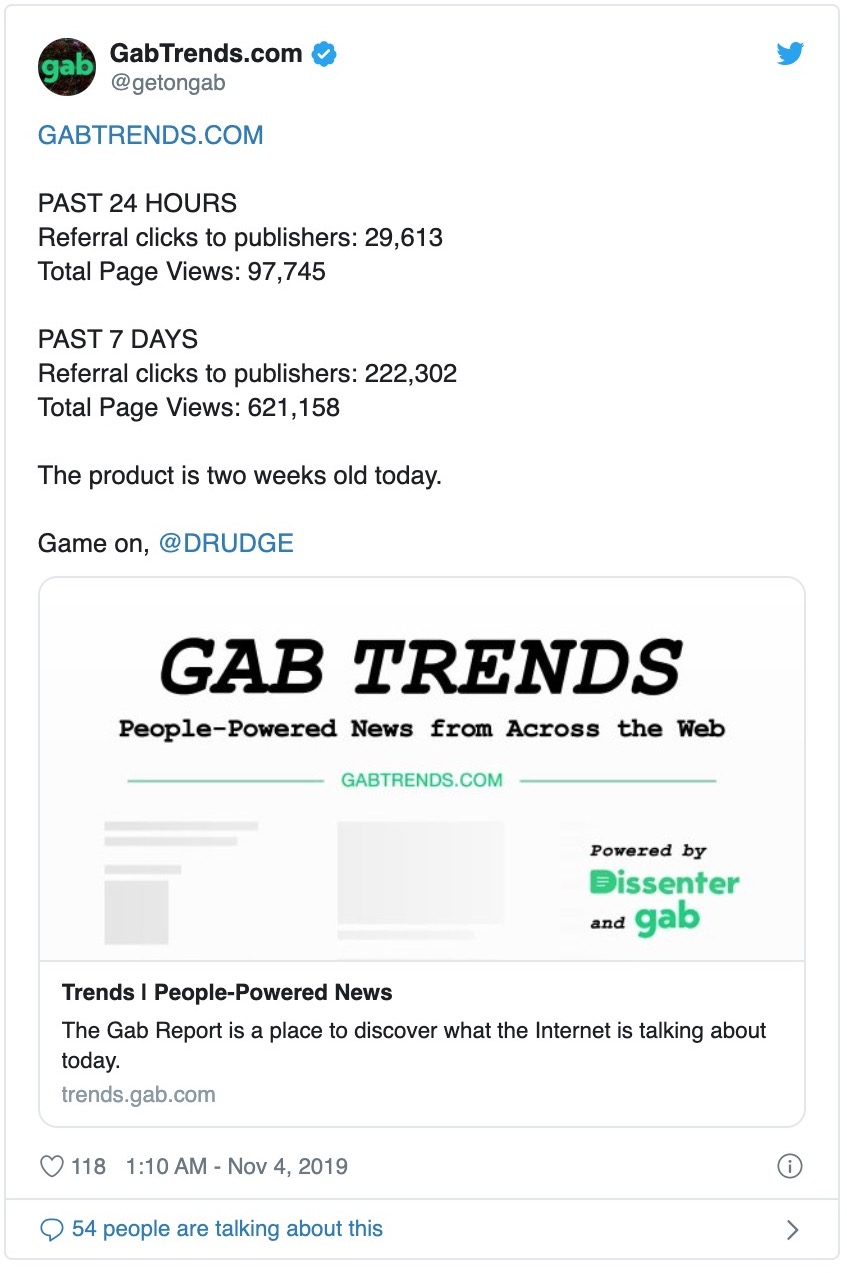 Gab Trends was launched amid growing frustration among users of the Drudge Report – a popular news aggregation site where the stories are selected by Matt Drudge and his team.
In recent weeks, many users have soured on the Drudge Report and started to actively look for alternatives as the stories and editorial direction of the site have been increasingly critical of President Trump.
While the front page of Gab Trends looks similar to the Drudge Report, the aggregation is powered by people and aims to democratize news aggregation.
Instead of the featured stories being selected by a small number of people, the news stories that make the front page of Gab Trends are aggregated based on the level of engagement they receive in Dissenter – an app that allows users to upvote, downvote, and comment on any page on the internet. This means that the stories which are most popular with the Dissenter community at large naturally rise to the top.
Beyond being an alternative to the Drudge Report, Gab Trends is also one of the only people-powered alternatives to big tech news aggregation services such as Apple News, Google News, and the recently launched Facebook News Tab, which use a combination of proprietary algorithms and human curation to surface stories.