On Sunday night, GiveSendGo, the crowdfunding platform that is being used to fundraise for the "Freedom Convoy" protest by Canadian truckers, was hacked and the information of donors of the protest leaked.
Shortly after the hack, GiveSendGo's URL was redirected to GiveSendGone.wtf. The new URL displayed a video on loop from Disney's hit film Frozen.
Related: Learn how to protect your identity online so you won't be affected by data breaches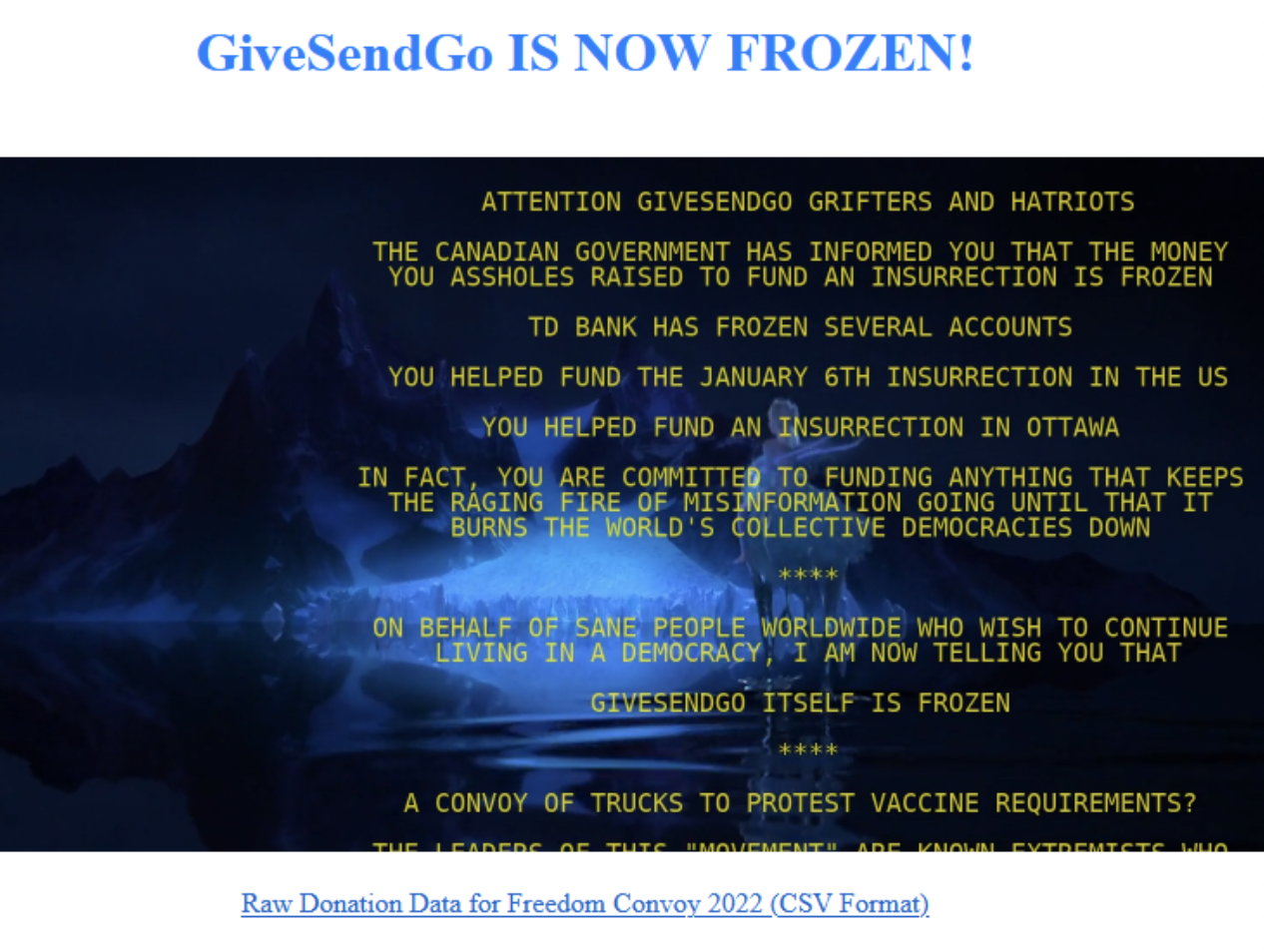 The video contained text criticizing the donors and protesters.
The page also had a link to a file with "raw donation data" of the people who contributed to the Freedom Convoy. The URL is no longer available.
GiveSendGo's website currently says that it is offline for "maintenance and server upgrades."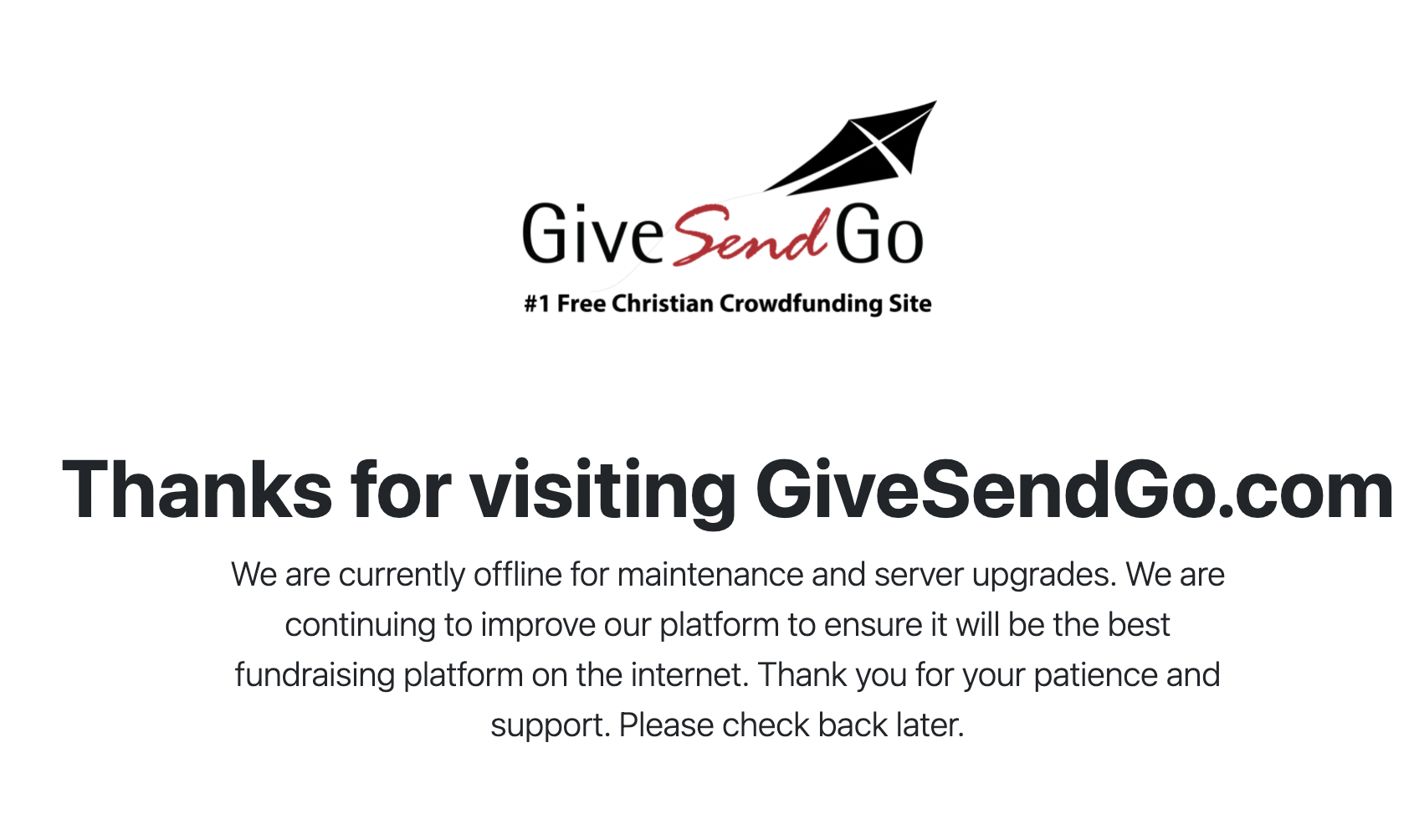 Last week, a tech researcher alerted GiveSendGo that the Amazon S3 bucket, a tool for hosting files online, had not been securely configured, potentially exposing gigabytes of Freedom Convoy data.
The leaked data contains names, ZIP codes, email addresses, and nationality of over 90,000 donors. The emails revealed that among those who contributed were US government employees. The data also revealed that most donors, over 50%, were from the USA.
GiveSendGo has not yet put out a statement on the hack.
Related: Learn how to protect your identity online so you won't be affected by data breaches