After facing online harassment, a fan translator of video games has deleted his tweets and posted a message stating that he "can't continue" translating games any longer.
For a long time now, gamers didn't have the opportunity to play the game Goemon 3 in English but after the patch was released for the SNES ROM version of the game, users could start playing in English.
Known by his Twitter handle "Retro Translator", Tom is gaming enthusiast and a fan translator who uploaded an English translation of the game Goemon 3, including the line which read, "I'm actually a tranny… Should I tell my boyfriend the truth?"
When Tom translated the game, a storm of users then began to criticize the translator saying that he failed to censor the line featuring the word "tranny." Several notable Twitter profiles berated him on the platform, causing him to give up altogether.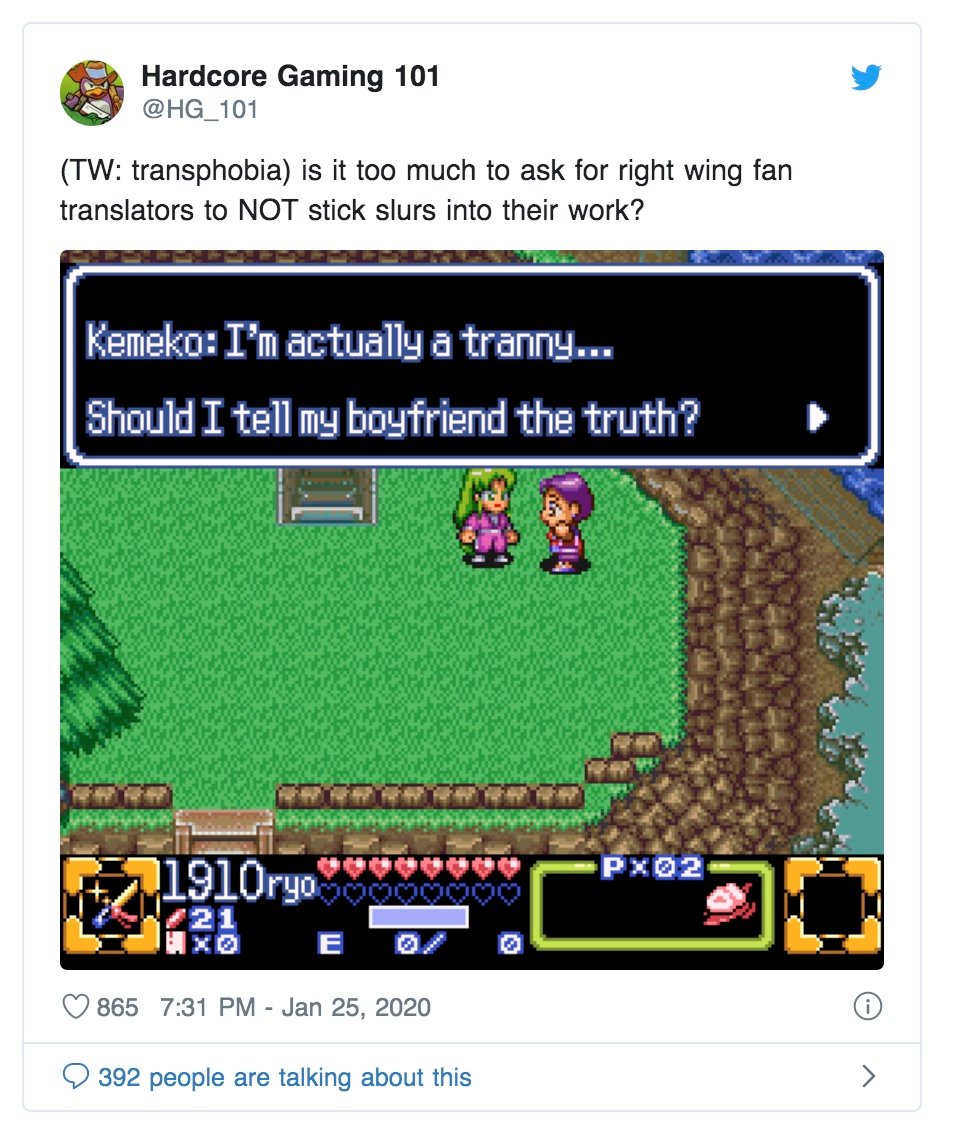 "(TW: transphobia) is it too much to ask for a right wing fan translators to NOT stick slurs into their work?" tweeted Hardcore Gaming 101. Several other users jumped on the bandwagon and started criticizing the fan translator.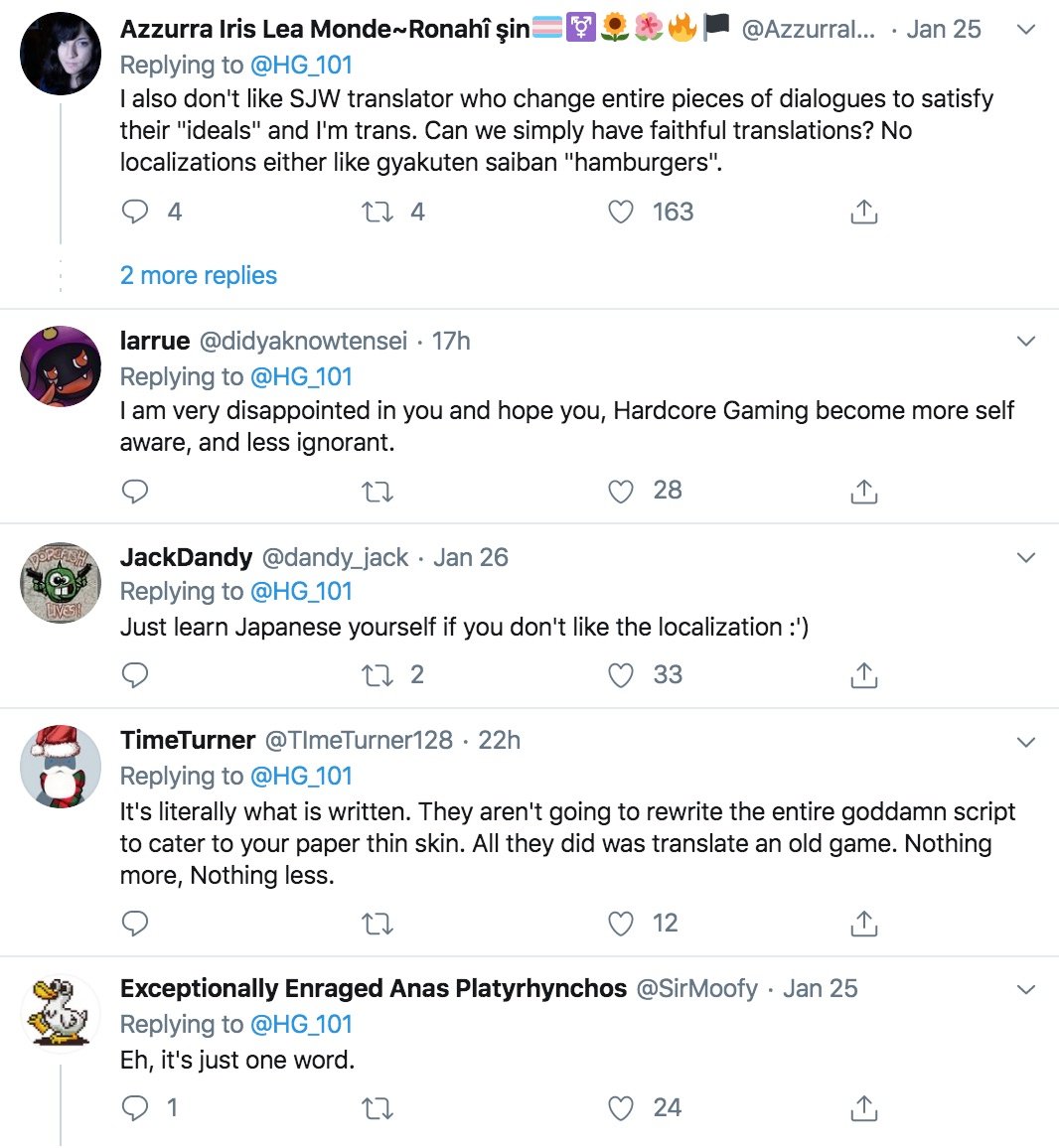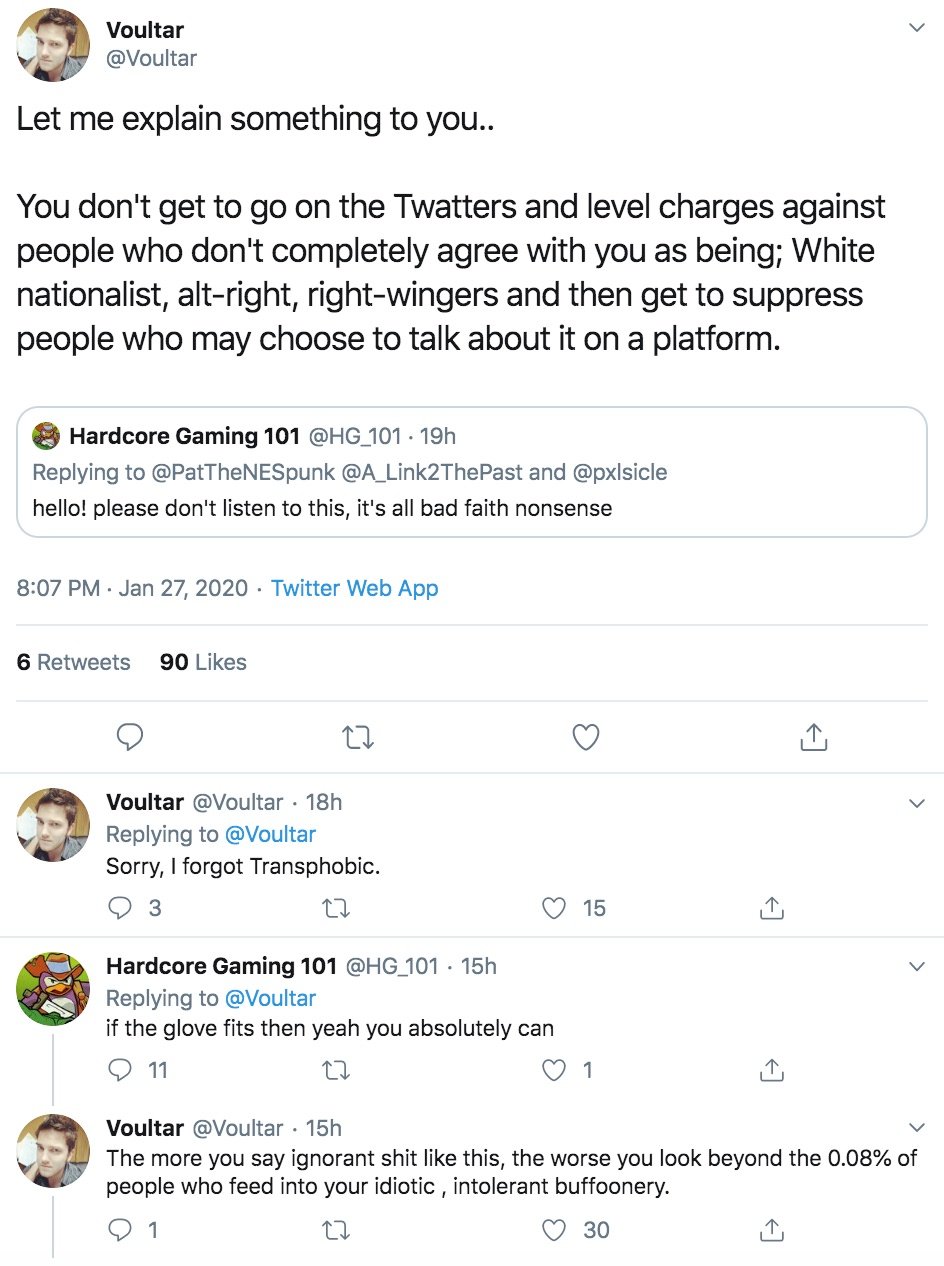 "One of the benefits of doing a fan translation 2020 is the possibility to remove discriminatory language that, while still wrong then, was in common use three decades ago. It is a shame that the authors of this hack decided to mar their hard work by using a slur," suggested SNES Central to the tweet by Hardcore Gaming 101.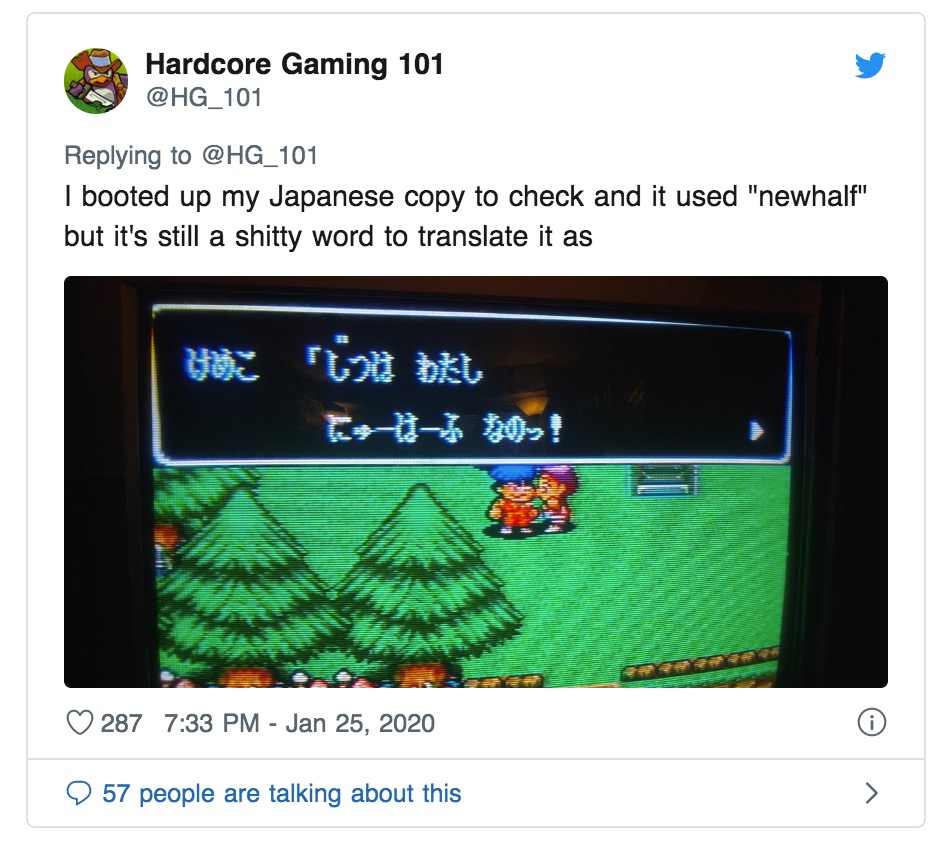 Acknowledging the use of the word in the original game, "I booted up my Japanese copy to check and it used "newhalf" but it's still a shitty word to translate it as," wrote Hardcore Gaming 101 in a follow-up tweet.
https://twitter.com/fmtovvns/status/1221557886343696386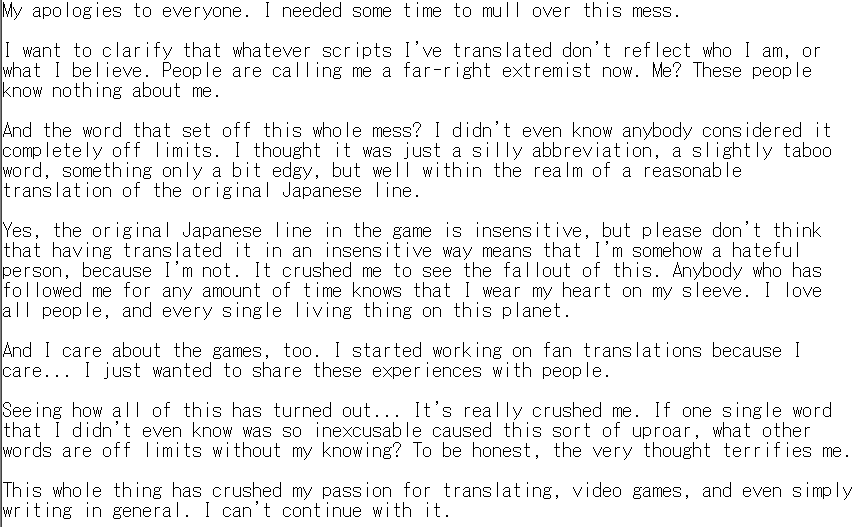 Affected by the harsh criticism, Tom posted a message on Twitter wherein he apologized and disclosed his intentions regarding the whole fiasco. Concluding on how he was no longer going to translate games, Tom wrote: "This whole thing has crushed my passion for translating, video games, and even simply writing in general. I can't continue with it."