GoFundMe is accused of hypocrisy over its shutting down the $10M fundraiser for Canada's Freedom convoy, saying that it has become an "occupation."
"We now have evidence from law enforcement that the previously peaceful demonstration has become an occupation, with police reports of violence and other unlawful activity," GoFundMe said.
The fundraiser had to switch to an alternative platform GiveSendGo.
GoFundMe didn't give any specifics about the alleged violence it says is taking place at the Freedom Convoy in Ottawa.
At the height of the 2020 riots, the crowdfunding platform allowed, and even promoted, numerous campaigns supporting the self-declared occupation of CHOP (Capitol Hill Occupied Protests) in Seattle, where violence and arson was common, a teenager was murdered and another was critically injured.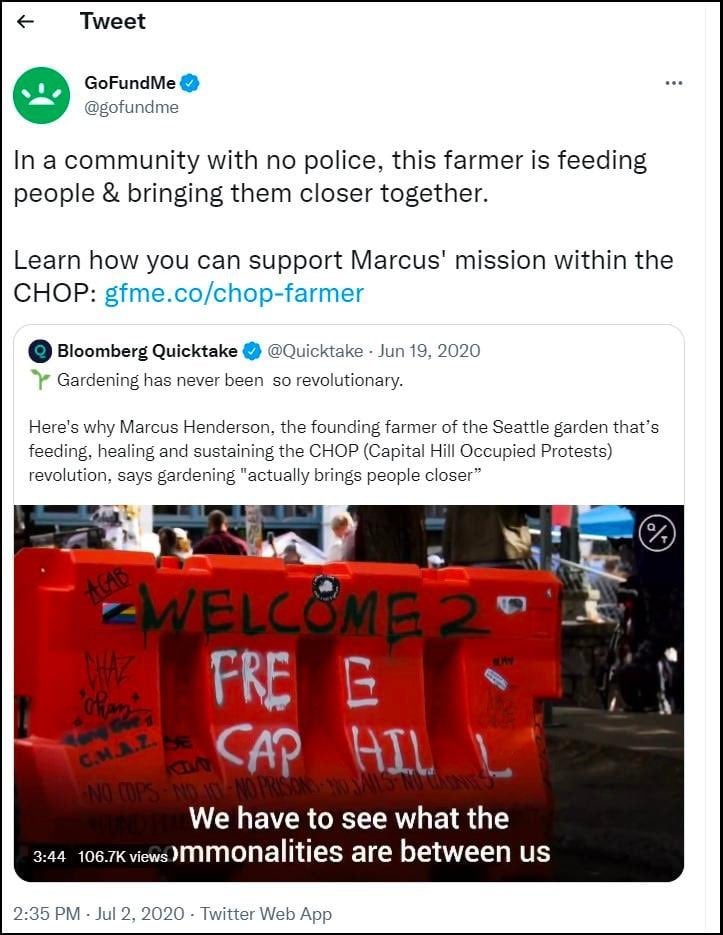 At the time, GoFundMe itself promoted the illegal occupation of CHAZ/CHOP: "In a community with no police, this farmer is feeding people & bringing them closer together."
GoFundMe was also successfully used to crowdfund to support legal aid to rioters arrested for assault and arson.