Serious accusations against Google, alleging algorithmically-orchestrated bias, are surfacing once again to haunt the tech giant in a very sensitive political moment ahead of next year's presidential election.
Previously, Google insiders spoke about blacklists restricting the appearance of mostly conservative news sources and topics in Google's properties such as Search and News. This is something that Google has repeatedly denied, including during congressional testimonies.
Now, the Wall Street Journal (WSJ) has come up with an investigation of its own that claims to confirm Google does employ blacklists to prevent certain information from appearing on its sites.
The newspaper claims to have seen documents proving that Google was "blacklisting" conservative publications in Google News.
According to this, other uses for blacklists have been to block spam sites and those with illegal content related to piracy or child abuse.
The accusation is that Google is training its algorithms to remove or restrict certain topics and sources – but the company's defense, as it continues to deny any bias, is that it does not "manually determine the order of any search result." (Since algorithms don't write themselves, "manual input" had to have happened at some point in the process.)
In the same breath, a spokesperson for Google is quoted as saying that "sites that don't adhere to Google News 'inclusion policies'" are "not eligible to appear on news surfaces or in information boxes in Search."
Some of those sites are the Gateway Pundit and the United West, described as right-wing, included in the blacklist with hundreds of others, and excluded from Google News though not from Google Search, according to the report.
Appearing before Congress in 2018, Google's VP of Public Policy Karan Bhatia, when asked point-blank if the company maintained political blacklists, replied, "No, ma'am, we don't use blacklists/whitelists to influence our search results."
Citing a Google document from that same year, the WSJ now reports that these blacklists exist – with the goal to "bar the sites from surfacing in any Search feature or news product sites."
In some cases, Google reportedly changes algorithms to promote large businesses, like its big ad partner eBay , at the expense of smaller competitors – and other times to protect politicians and "issues."
One way is to control what appears in the autocomplete suggestions that pop up beneath the search box – and issues like abortion and immigration are edited here in order to remove "more-incendiary suggestions."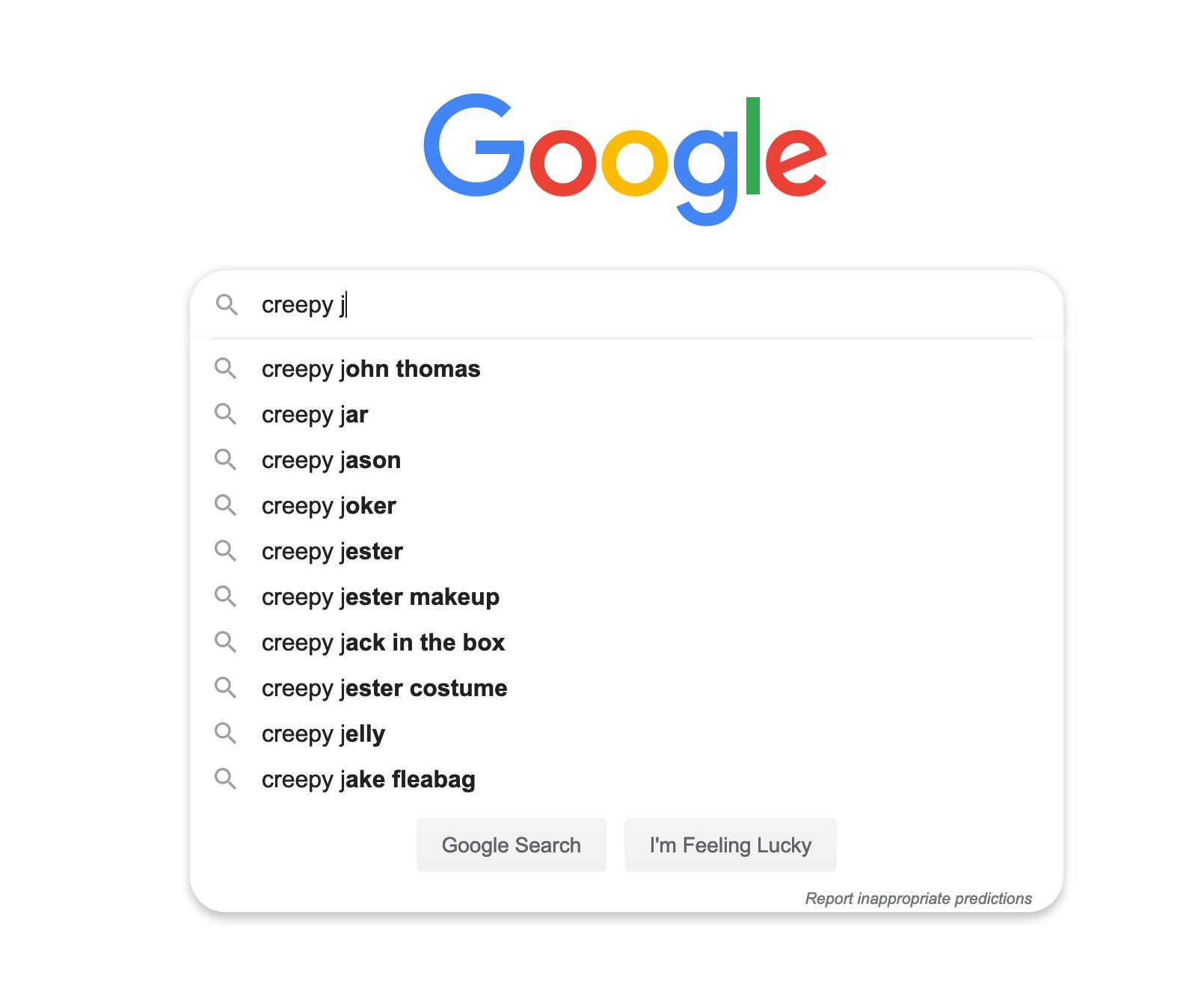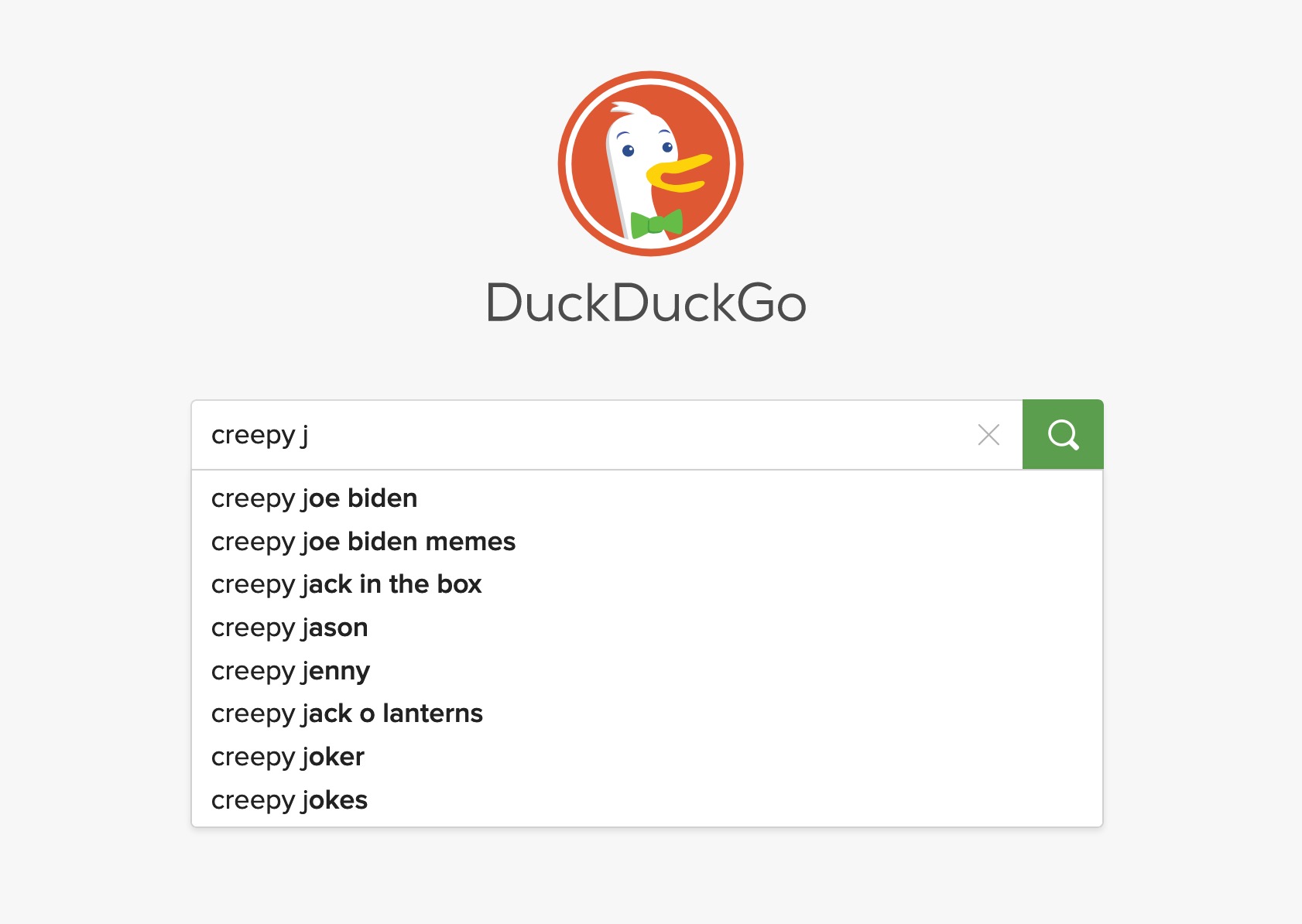 The WSJ compared Duckduckgo and Google autocomplete results in Joe Biden and other terms, and found that 'creepy' was suggested every time by the former but never by Google.