The amount of goodwill a viral video licensing firm gets on the internet is probably not much at best of times; but this latest controversy that Jukin Media has gotten itself into by going after YouTuber MxR Plays on copyright grounds looks to have made matters much worse for it.
This is especially true of Twitter, where Jukin does some of its business, appearing to scour the social network for "promising" viral video talent that still hasn't actually gone viral – like ChellybeanTheCorgi (@ChellybeanCorgi) and Alexander (@CoasterSpotting) – to contact them with an offer of a deal.
Offers like this tweet, saying Jukin is "interested in representing your video of your dog to our media partners in TV and online publications."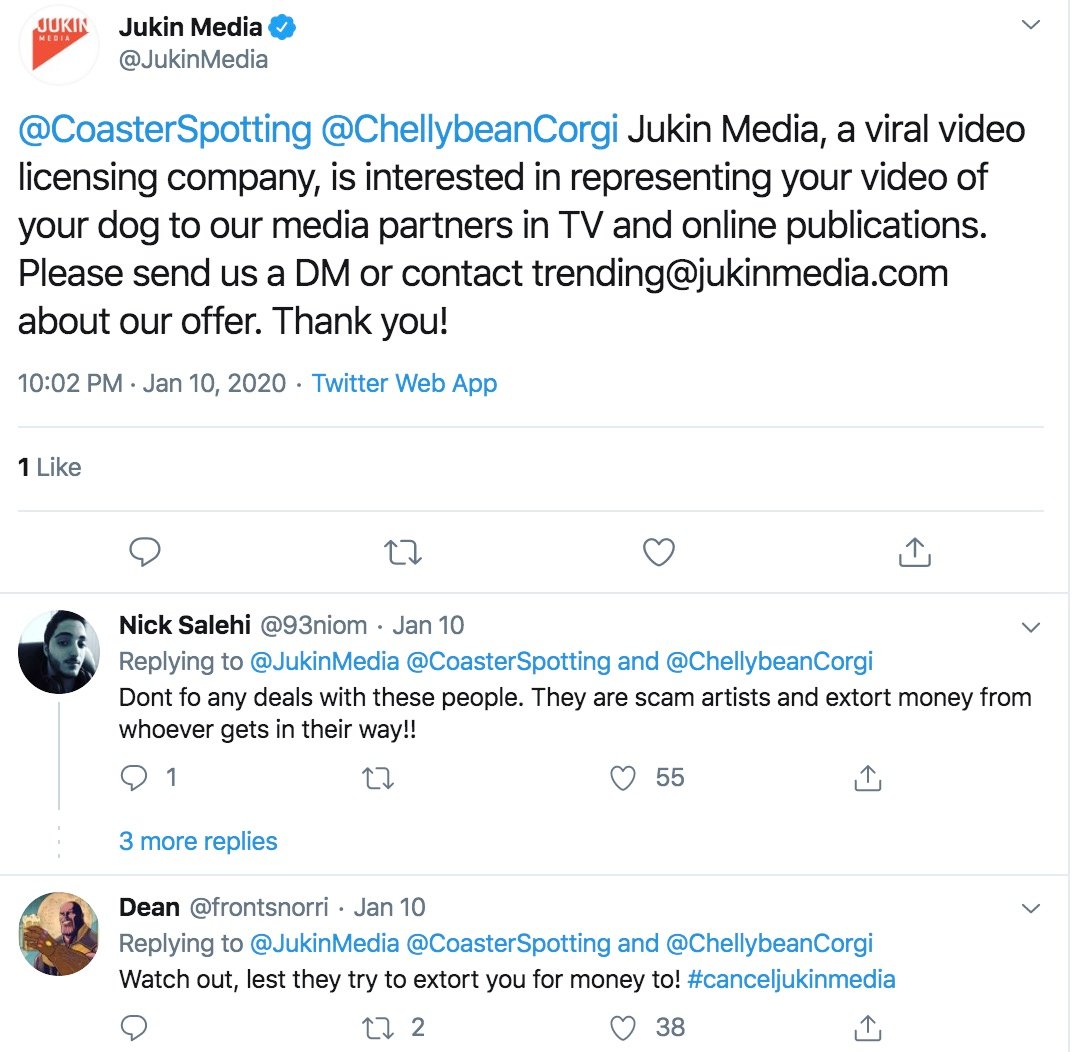 This tweet received one like – but it seems like MxR Plays fans and supporters were out in force. A torrent of their responses, universally negative and strongly critical of Jukin, and warning those being offered a deal that the copyright was unethical, received hundreds of likes.
These messages accuse Jukin of being extortionists, taking most of the licensing money instead of giving it to creators they represent, and trampling on fair use.
Jukin's Twitter bio states, "We've paid more than $20 million in royalties for videos just like yours" – but one angry Twitter user "fixed" that statement for the company to read this way: "We've extorted more than $20 million in royalties for videos just like yours."
There were other, equally serious accusations, calling Jukin "malicious scammers."
It seems that the Corgi guy at least was convinced by the commenters, responding to Jukin, "My owner has no intentions of it and I will be watching YouTube for him to make sure they don't Steal my little blunder" – to which the licensor replied, "We would be happy to jump on the phone and clarify any concerns. Jukin's services help video like yours from being stolen & ensure you are compensated for all usage."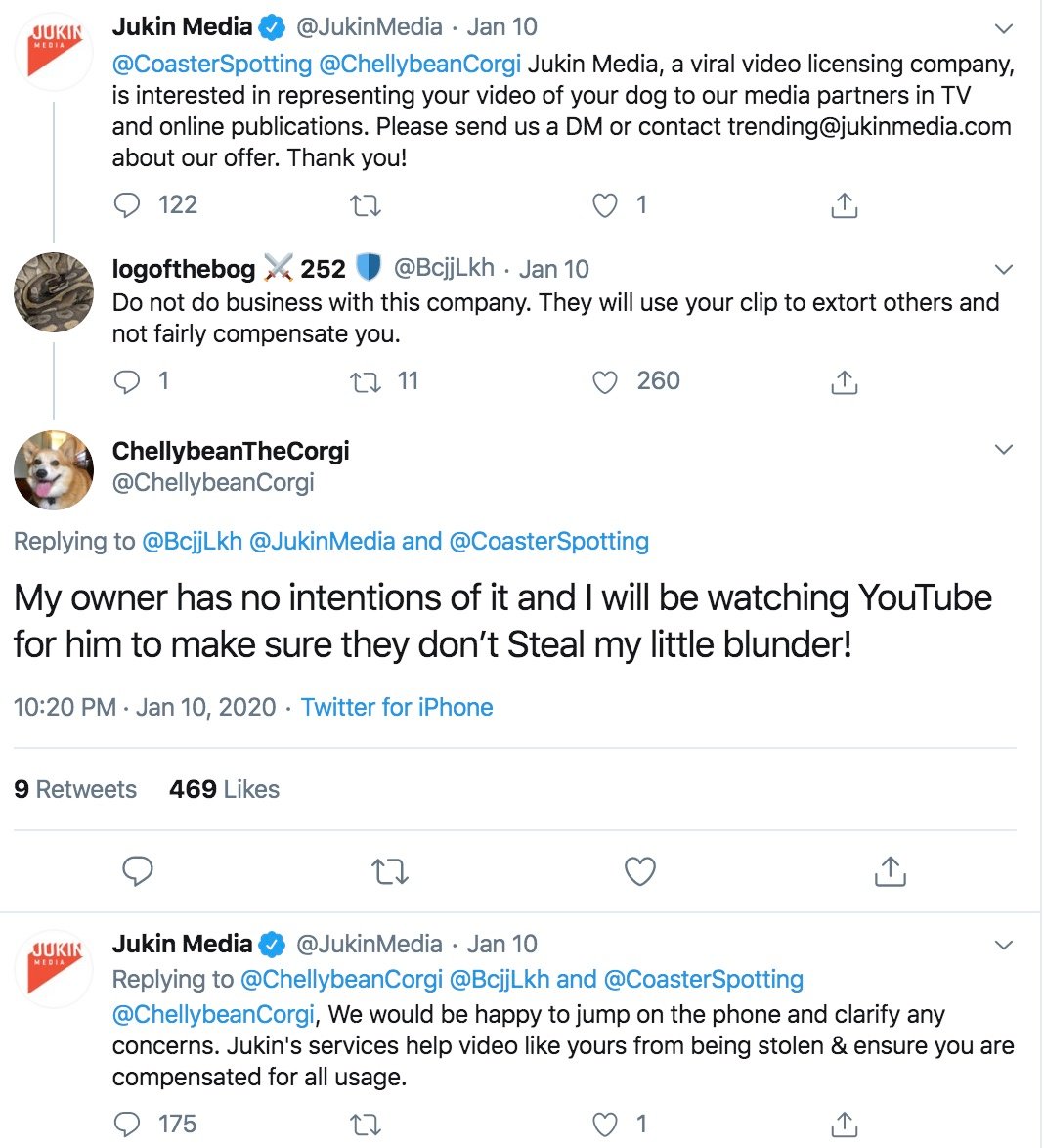 But this only invited a further deluge of criticism and serous accusations in the comments. It's not surprising that Jukin's tweets, offering deals to creators and meeting with this kind of reaction from Twitter users, are being deleted one by one.
One YouTube commenter discovered the power of community: "This is working, when we all band together there's no way companies like Jukin Media can get away with this," they wrote.
MxR Plays, meanwhile, continues to fight back attempts to pay $6,000 dollars to the company for using Jukin-licensed content, that the creator insists falls under the fair use rule.
Unsurprisingly, given its business, this is not the first time Jukin have gone after creators for alleged copyright infringement – but this time, picking a YouTube channel with millions of users and a passionate fanbase might prove to be a mistake in the long run.