One of Britain's most prominent political commentators, Katie Hopkins, has found her Twitter account temporarily suspended.
Hopkins' tweets are frequently shared by the President Donald Trump and she is often accused by media outlets as "spreading hate".
It was revealed that Hopkins' Twitter account was banned temporarily on grounds of violating the site's "hateful-conduct policy", according to which promotion of violence and hateful behavior based on religion, race, gender identity, or national origin is not allowed.
With a follower-count north of one million, Hopkins' Twitter account has managed to survive several waves of censorship takedowns that other political commentators haven't been so lucky to escape from.
It is worth noting that the out-of-the-blue move by Twitter happen just over one day after a host of UK Channel 4's gameshow Countdown Rachel Riley and a few other campaigners met and persuaded Twitter representatives to review as well as remove Hopkins' account.
The meeting was organized by the Center for Countering Digital Hate (CCDH), which called for a permanent deletion of Hopkins' account.
"We are pleased that preliminary action appears to have been taken by Twitter against the identity-based hate actor, Katie Hopkins following productive discussions with Twitter's UK office. There is a long road ahead before social media is made safe for dialogue, information exchange and the formation and maintenance of relationships. The fact parents are so hesitant and fearful of allowing children on to social media platforms shows how toxic many of these environments have become," said Imran Ahmed, chief executive of CCDH.
Though Riley expressed satisfaction at the temporary suspension on Hopkins' account, she expressed her reservations about how she called for the removal of George Galloway's account, which still happens to be online.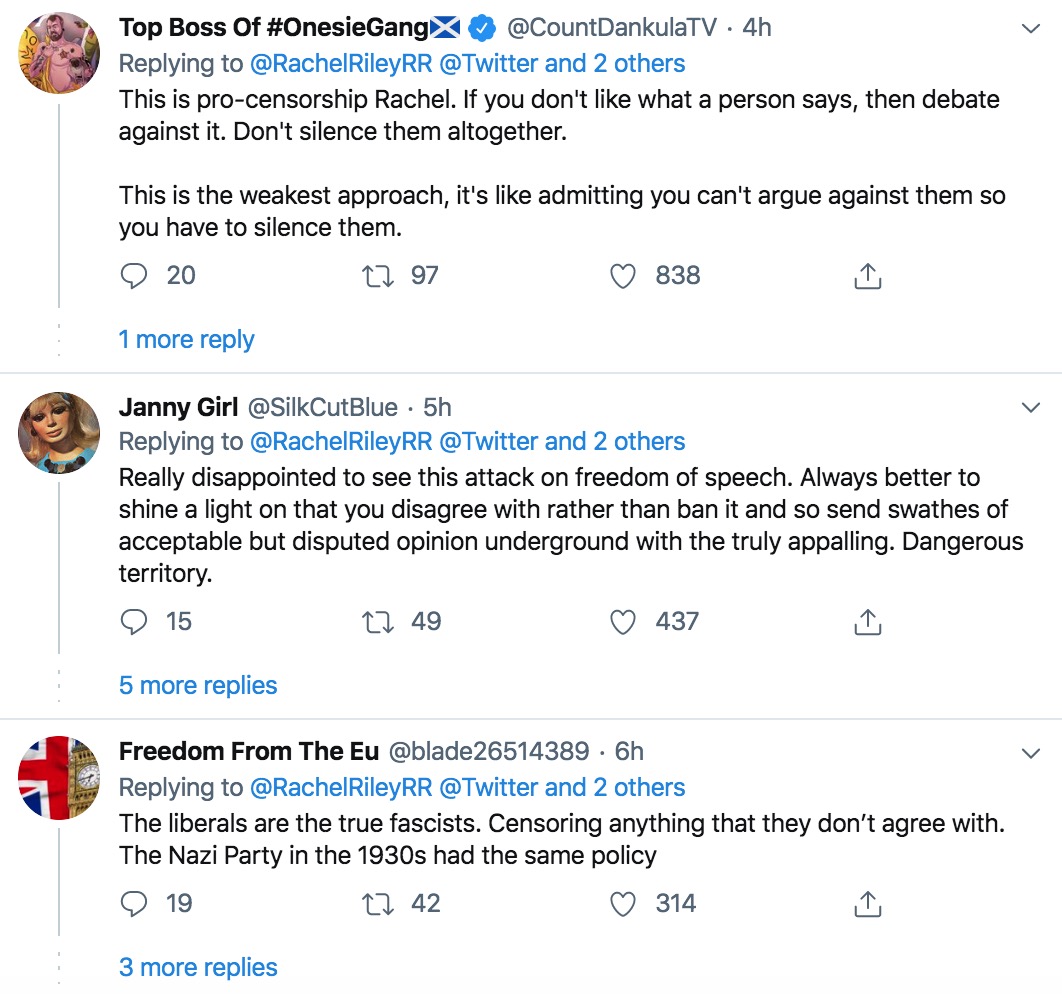 "Keeping Twitter safe is a top priority for us – abuse and harassment have no place on the service. We take enforcement action against any account that is violative of our rules – which includes violations of our hateful conduct policy and abusive behaviour policy. These rules to apply to everyone using our service – regardless of the account involved," stated Twitter.