The futures of sports website Deadspin and video games website Kotaku are in doubt after a series of staff clashes with parent company G/O Media. Staff at Deadspin objected to a memo telling them to stick to writing about sports while staff at both sites encouraged readers to complain to G/O Media about autoplay ads on the site. In the wake of the clashes, Deadspin hasn't published for more than 20 hours while Kotaku staff have posted ominous tweets about the future of the site.
Deadspin staff object to stick to sports memo
The staff rebellion at Deadspin began when a leaked memo revealed that G/O Media had told Deadspin staff to stick to sports and "that which is relevant to sports in some way."
Deadspin staff openly rebelled against the memo by publishing non-sports stories on Tuesday and tagging the images with "Stick to Sports." The pinned posts on the homepage were also changed to non-sports stories.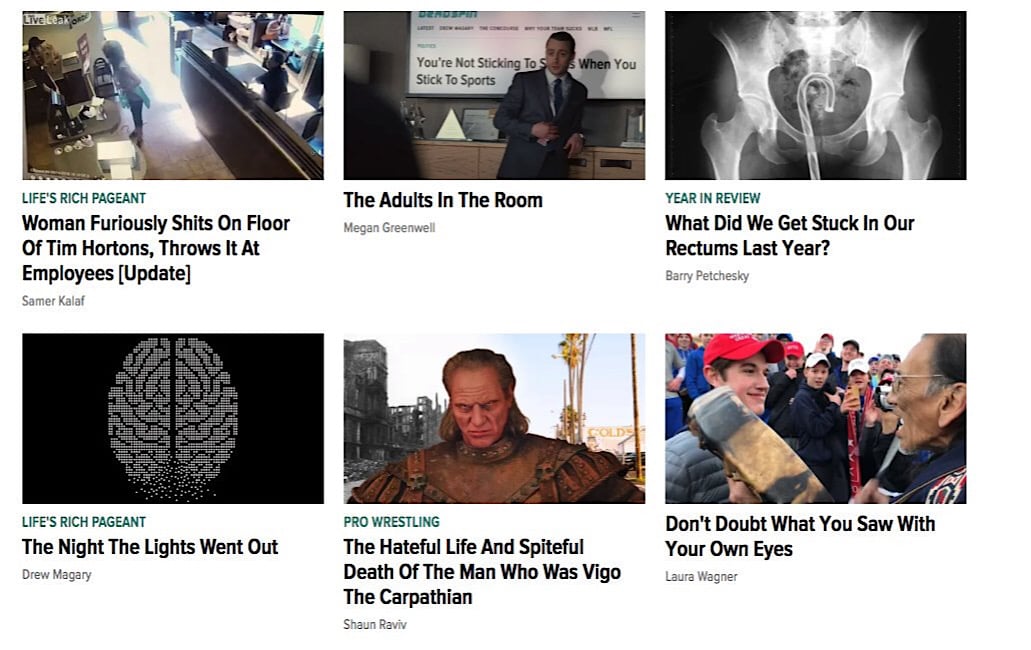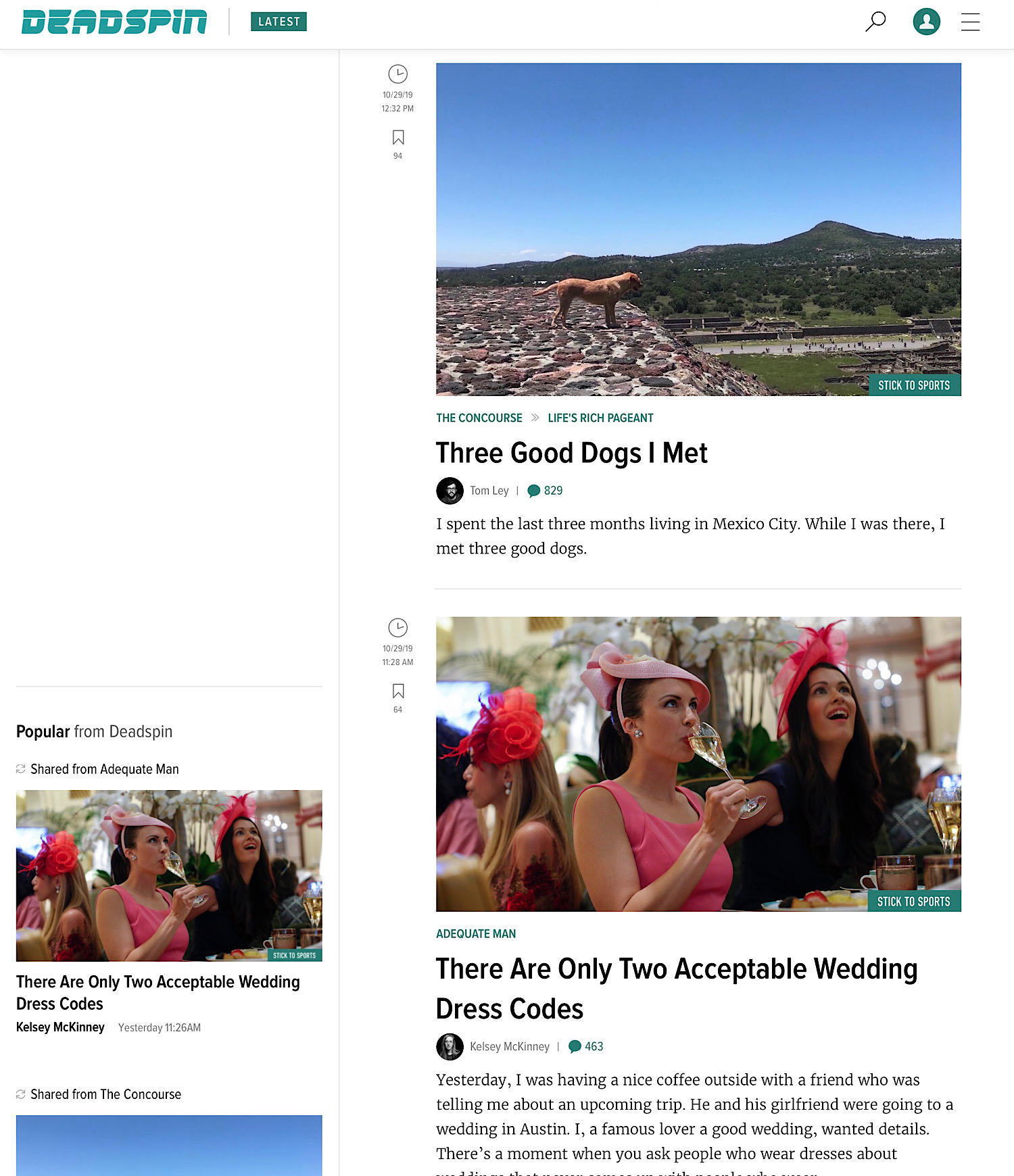 G/O Media responded by firing Deadspin's deputy editor Barry Petchesky for "not sticking to sports."
https://twitter.com/barry/status/1189224064788979712
G/O Media's editorial director Paul Maidment then released a fresh statement alluding to the firing and suggesting that Petchesky had refused to follow the company's editorial focus on sports stories: "We are sorry that some on the Deadspin staff don't agree with that editorial direction and refuse to work within that incredibly broad mandate."
After Petchesky's firing, the pinned posts on Deadspin's homepage changed from non-sports stories to sports stories. The local union emphasized that Deadspin staff had not been involved in this change.
The incident then came to a head when several Deadspin staff members tweeted out their frustrations about G/O Media CEO Jim Spanfeller and the firing of Petchesky.
https://twitter.com/mckinneykelsey/status/1189224950328168448
Staff encourage readers to complain about autoplay ads
Shortly after the stick to sports memo had leaked, a post titled "A Note to Our Readers" was published on Deadspin, Kotaku, and other sites owned by G/O Media.
The post focused on the use of "sound-on autoplay videos" on G/O Media sites, said that "editorial staffers at all levels of this company" had made their concerns known to management, and encouraged readers to submit feedback on the ads.
Many staff members from these sites also encouraged readers to complain to G/O Media on Twitter and framed the ads as "atrocious" and "awful."
https://twitter.com/mckinneykelsey/status/1188900239194894337
A few hours after publication, this post was removed from all G/O Media sites by management.
The Kotaku staff then sent out a series of tweets with ominous messages about the future of the site.
https://twitter.com/kobunheat/status/1189255903981309952
Some Kotaku staff members have since insisted that Kotaku is still alive but their responses still allude to an uncertain future with language such as Kotaku is still "fighting" and "see what the future holds."
Uncertain futures for Deadspin and Kotaku
While there has been no official announcements about the future of either site, these events have left their fates unclear.
Deadspin usually publishes 10-30 posts per day consistently. On Tuesday, this number dropped down to five and nothing has been published to the site since the series of non-sports posts yesterday. The last Deadspin post was published more than 20 hours ago. Fans and critics of Deadspin are suggesting that this is the end.
Kotaku has been publishing regularly throughout these events but fans and critics are still pointing to an uncertain future.
https://twitter.com/profwolandplays/status/1189456744872841216
https://twitter.com/comradexsnarky/status/1189503033350262784
For now, we're still waiting for an official announcement and will post an update when it's available.