Mark Cuban – businessman, investor, and even movie and television star, has proposed through Twitter that the United States government supervise journalists so that they can only transmit verified facts and not just opinions during the hours of greater audience (primetime), in order to, according to him, reduce political partisanship on television.
A somewhat unconstitutional idea
The owner of the Dallas Mavericks, and participant of the television series "Shark Tank", made a radical comment in which he indicated that he would support any politician who promoted a law to verify the content that is broadcast or published  so that at least 80% of what they transmit is "fact-checked" and not just the opinions of journalists or guests.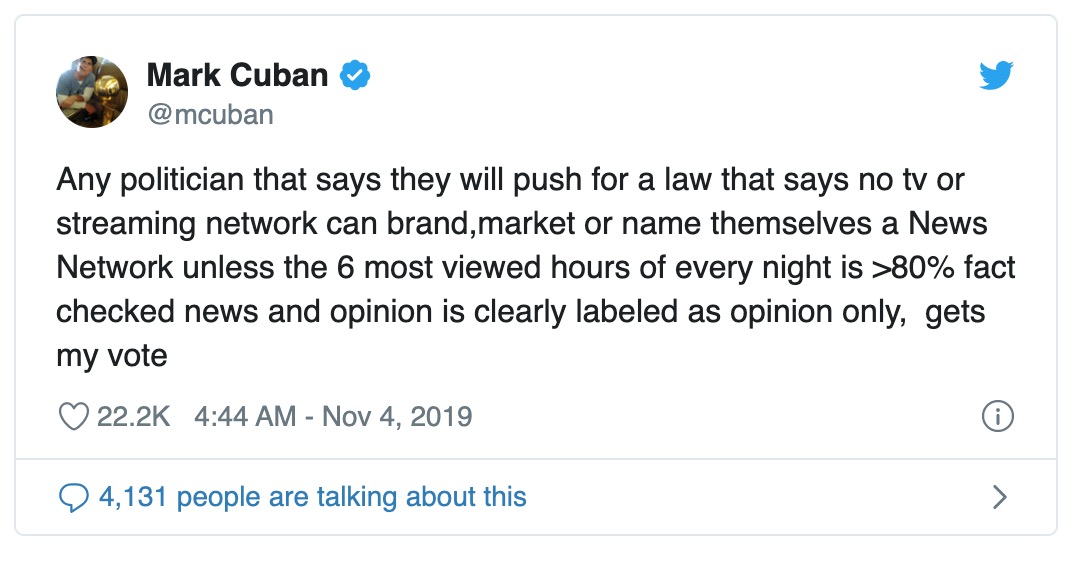 In another tweet, Cuban clarified that other journalists should do this content review. Although he admitted that the system would not be perfect, he believes that the resulting content would have better quality and truthfulness than the current one.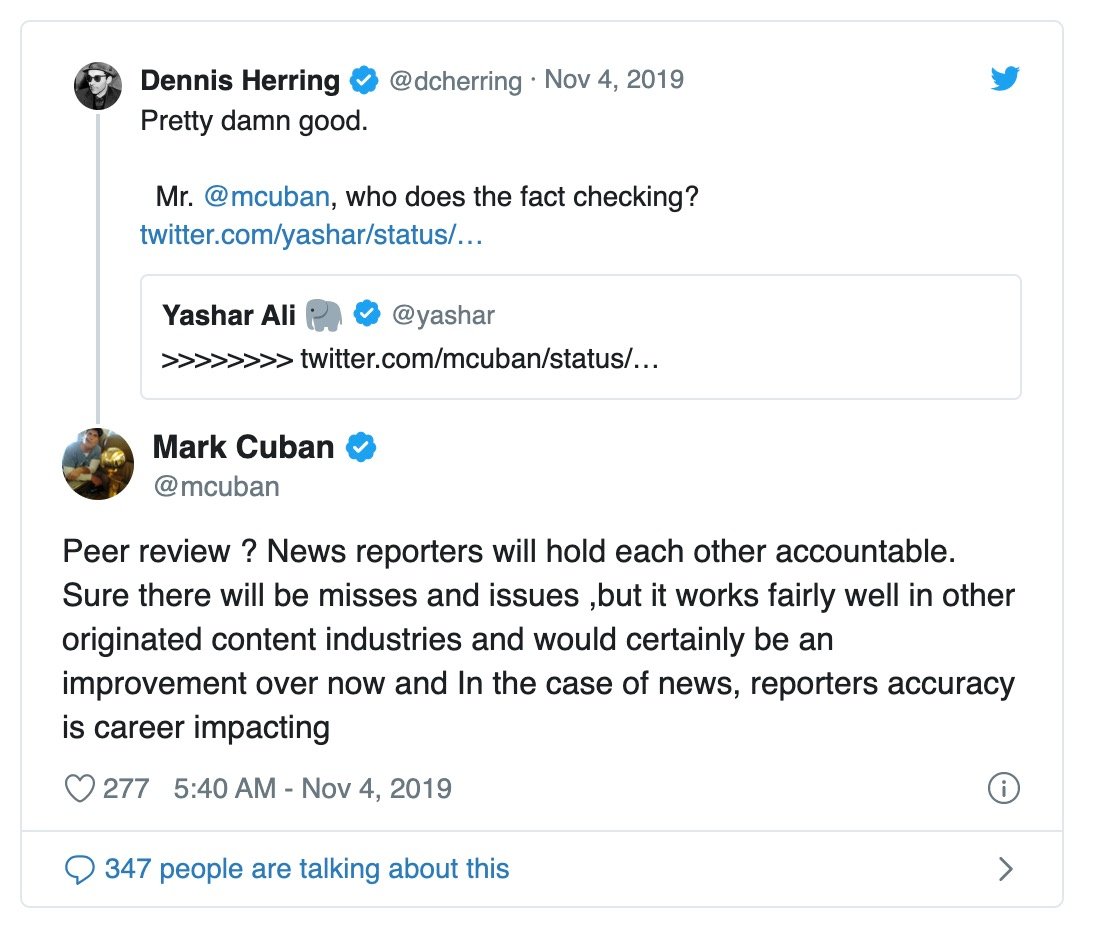 However, this proposal seems like a great chain of censorship rather than a solution to political partisanship.
Of course, at the moment, no politician has raised something similar to the law mentioned by the magnate, but given the electoral panorama of the nation in the face of the presidential elections of 2020, it is not ruled out that they can adopt this idea within the campaigns.