Earlier this week, YouTube and Google admitted to removing more than 300 Trump campaign ads without explaining why. Now Senator Marsha Blackburn is demanding answers from the video-sharing platform.
In an email to The Tennessee Star, Blackburn said:
"As the 2020 election heats up, YouTube has a responsibility to the American people to be open and transparent about its real reasons for taking down what it considers 'problematic' campaign ads and why. The American people deserve an answer. YouTube has a duty to answer."
CBS News reported at the time that 300+ Trump campaign ads had been taken down from Google's ad network. However, when looking through the ad archive in Google's political ad library, CBS News said there was no explanation of the policy violations that led to the ad takedowns:
"But the archive doesn't detail what policy was violated. Was it copyright violation? A lie or extreme inaccuracy? Faulty grammar? Bad punctuation? It's unclear. The ads determined to be offending are not available to be screened. We found very little transparency in the transparency report."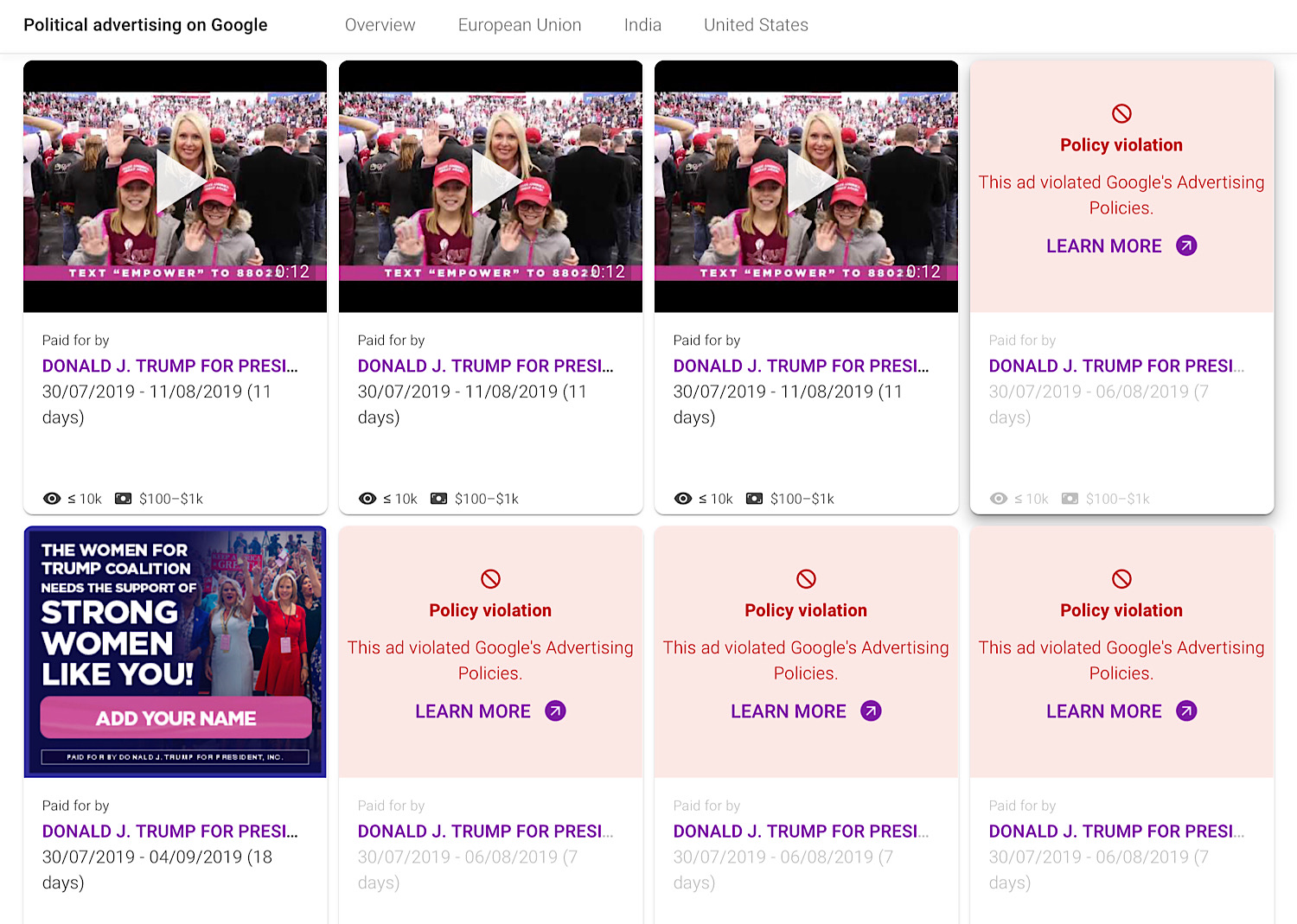 When talking to CBS News, YouTube CEO Susan Wojcicki didn't address the ad takedowns directly but responded to accusations that the company is biased against conservatives: "Our systems, our algorithms, they don't have any concept of understanding what's a Democrat, what's a Republican.
"I think that no matter who you are, we are trying to enforce our policies in a consistent way for everybody," she added.
And in June, former Senior Google software engineer Zach Vorhies claimed that the YouTube uses artificial intelligence (AI) to suppress what it deems to be "right-wing" talk videos.