Over the last few months, many YouTube channels have had their accounts taken over by hackers who rebrand the channels, delete the old content, and then start posting stolen content or ripped live streams.
YouTube has been heavily criticized for the way it deals with these hacks because it doesn't freeze the channels while they're compromised and often provides unhelpful and confusing responses to victims when they try to get their channels back.
And now lifestyle YouTuber Meghan Rienks has spoken in detail about her frustrating months-long ordeal where she attempted to regain access to her hacked vlog channel but was met with a flurry of unhelpful responses from YouTube support.
In early January, the 10-year old vlog channel was taken over by hackers who rebranded it to Beauty Dior, deleted all her videos, and replaced them with what appear to be stolen beauty compilation clips.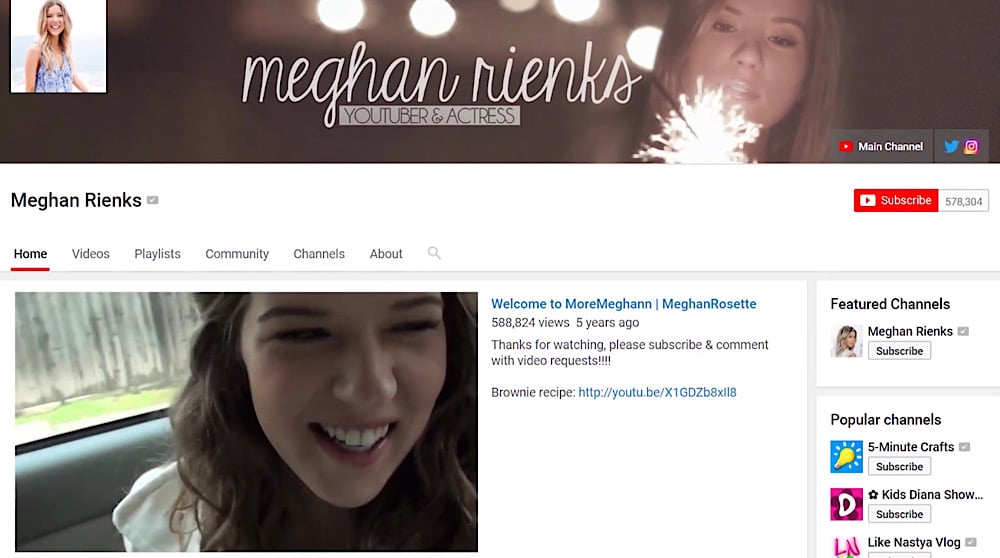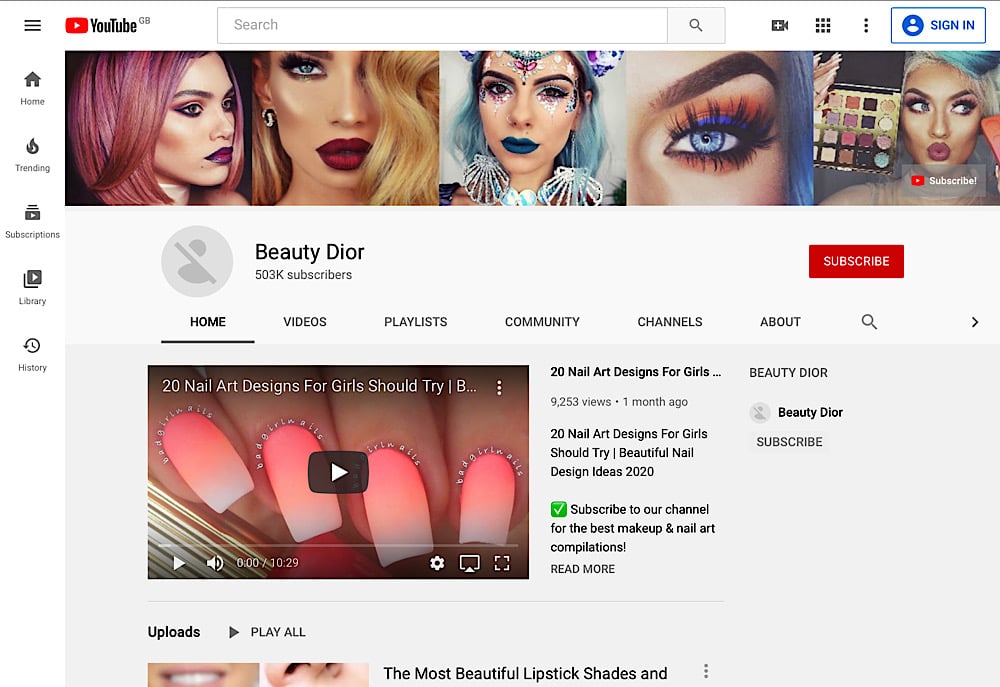 Rienks has been in regular contact with YouTube support and provided all the information they have requested in an attempt to get the channel back.
However, according to Rienks, YouTube won't help and during this two month period, the support team has investigated the wrong channel, told her there was "no abnormal activity" on her hacked channel, and bounced her between different support team members.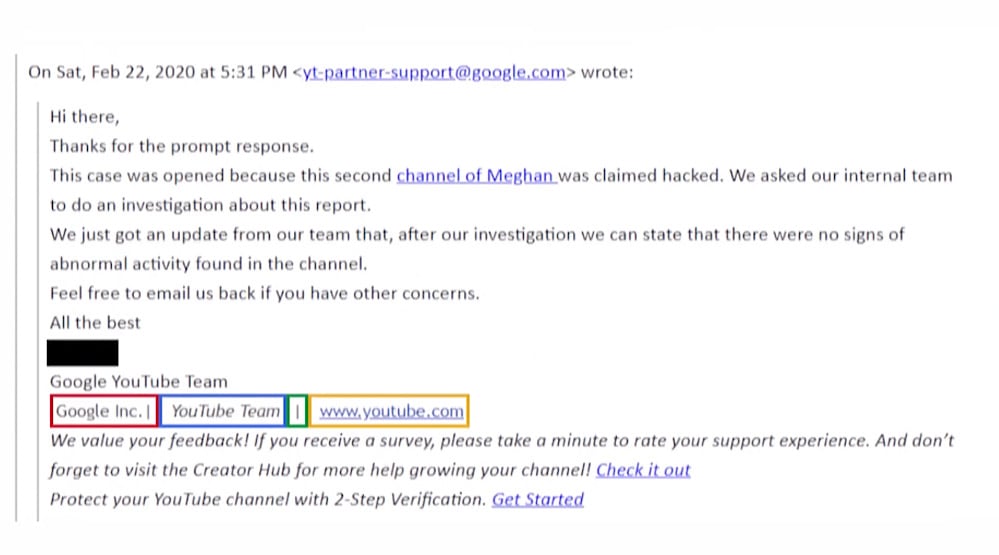 In one of the most recent emails she's received, YouTube support told Rienks that they would transfer the channel back to her if she provided a new email and filled out a legal template.
However, the legal template asks Rienks to indemnify YouTube from all responsibility and agree to have her private videos on the channel deleted.
Additionally, it requires Rienks to confirm that she has commercial use rights to all the content on the account – something she can't do because the content uploaded by the hackers appears to be stolen.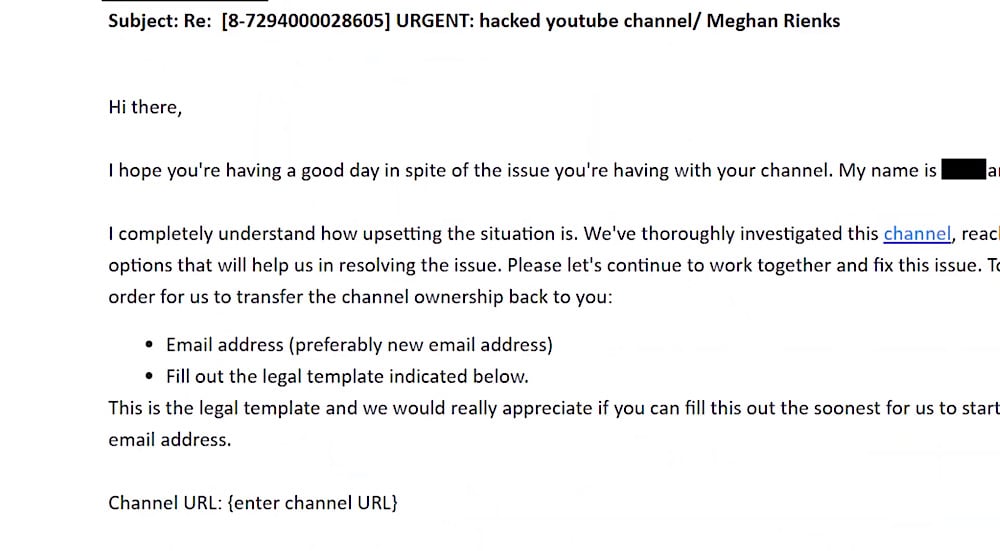 And after sending the legal template to her attorney, her attorney suggested that it's not even a legally binding document.
Since posting her video on the situation, YouTube support has reached out to Rienks again and agreed to get on a call with her.
However, according to Rienks, the call "wasn't great."
Rienks still doesn't have access to her vlog channel and the Beauty Dior branding and videos that the hackers uploaded are still there.
Since Rienks' vlog channel was hacked, nine videos have been uploaded to the channel and Rienks says she's lost more than 60,000 subscribers.
Rienks has slammed YouTube's system for handling hacked accounts and said the support team should figure out a way to investigate quicker and freeze accounts during investigations.