MSNBC's Joy-Ann Reid and Fernand R. Amandi engaged in a moment of spreading misinformation on social networks, when Amandi first tweeted, and Reid then quote tweeted, a post containing a photo that supposedly showed a big crowd of people in Miami Beach, gathered there on March 21.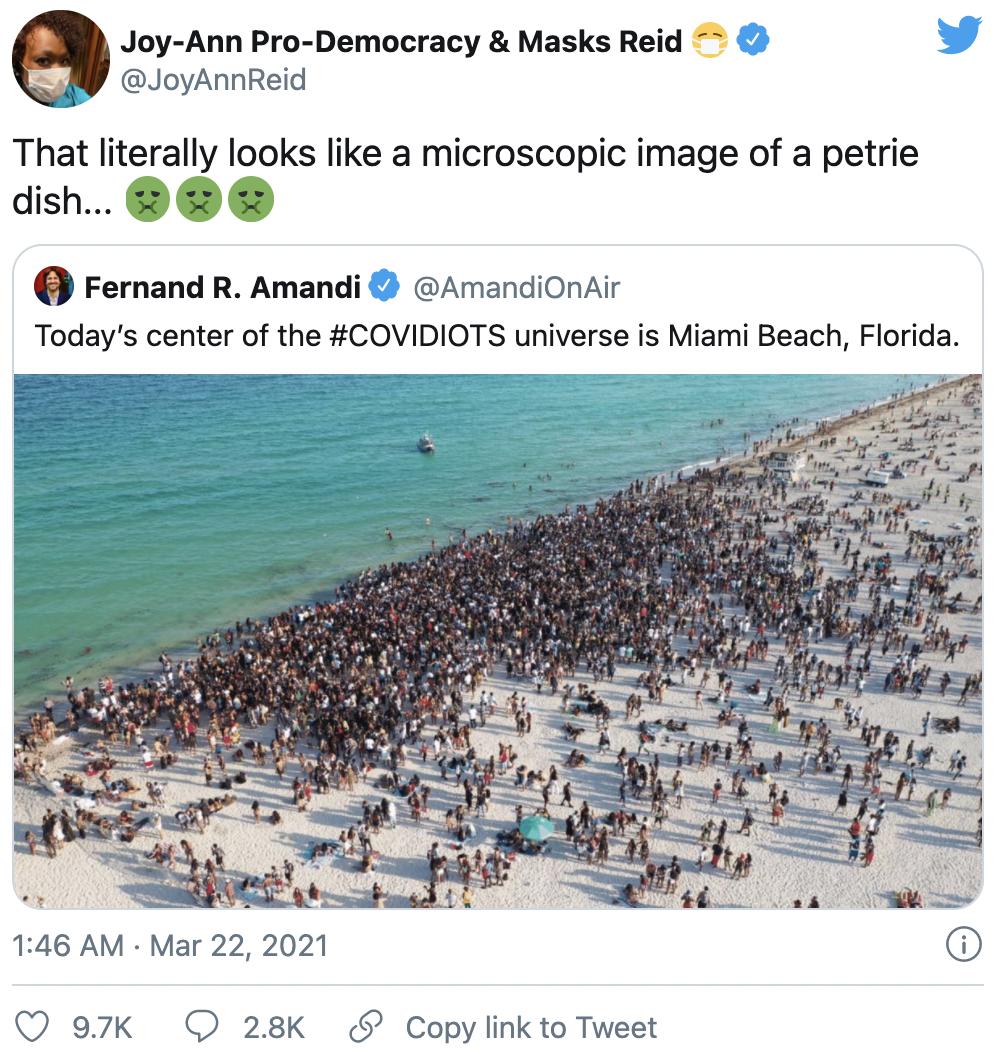 But the photo – which Amandi posted by adding, "today's center of the #COVIDIOTS universe is Miami Beach, Florida" – was actually taken in 2019, and has nothing to do with the spring break trouble that hit the city during the past weekend.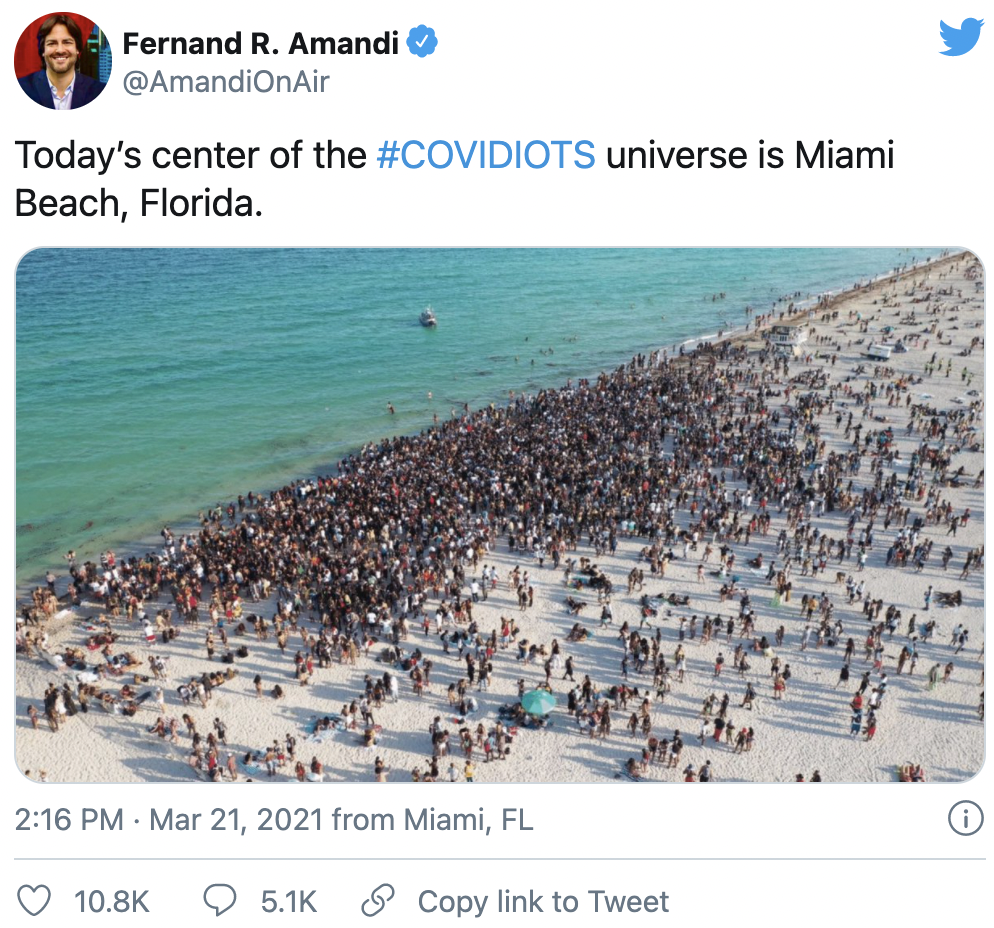 The gathering of a massive crowd of people who came to Florida to party – many of them said not to be spring breakers but other vacationers who used the opportunity to travel to one of only a few open US states – resulted in police intervening with pepper spray and arrests of more than 1,000 people.
As of March 23, neither the tweet nor the quote tweet have been deleted by their authors, nor has Twitter labeled them as false.
Instead, it was the likes of journalists Siraj Hashmi and CNN fact-checker Daniel Dale who noticed that the image was taken two years ago.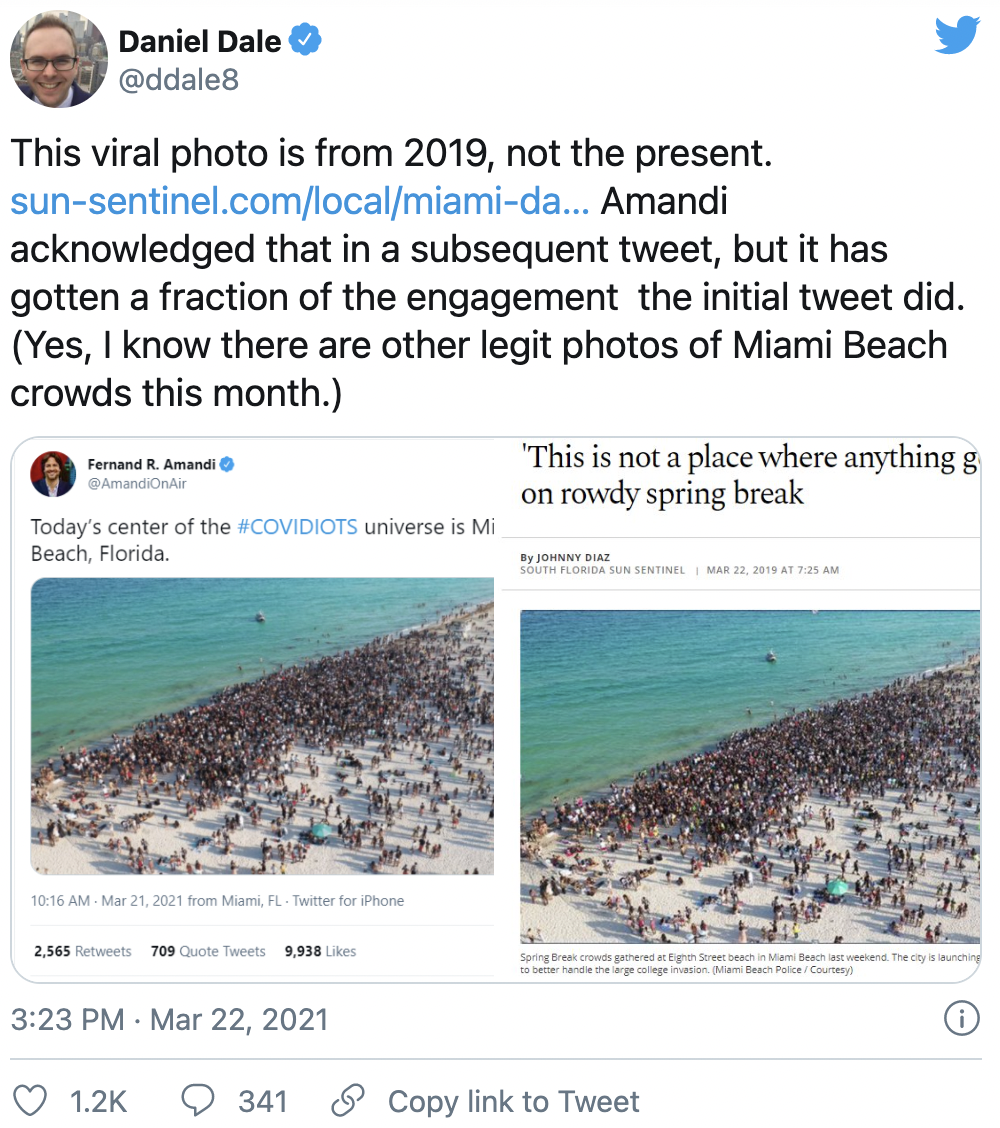 MSNBC is normally as passionate about calling for censorship of what it perceives as misinformation as it is about calling people "Covidiots," making this episode of hypocrisy and the spread of photographic misinformation, showing "maskless" people on a beach in 2019, all the more embarrassing for the broadcaster.
But it didn't end there. Amandi had no choice but to admit that the image was "fake news," although his confession garnered much less attention from Twitter users, with fewer than 100 shares, compared to the 3,000+ of the post containing the bogus photo.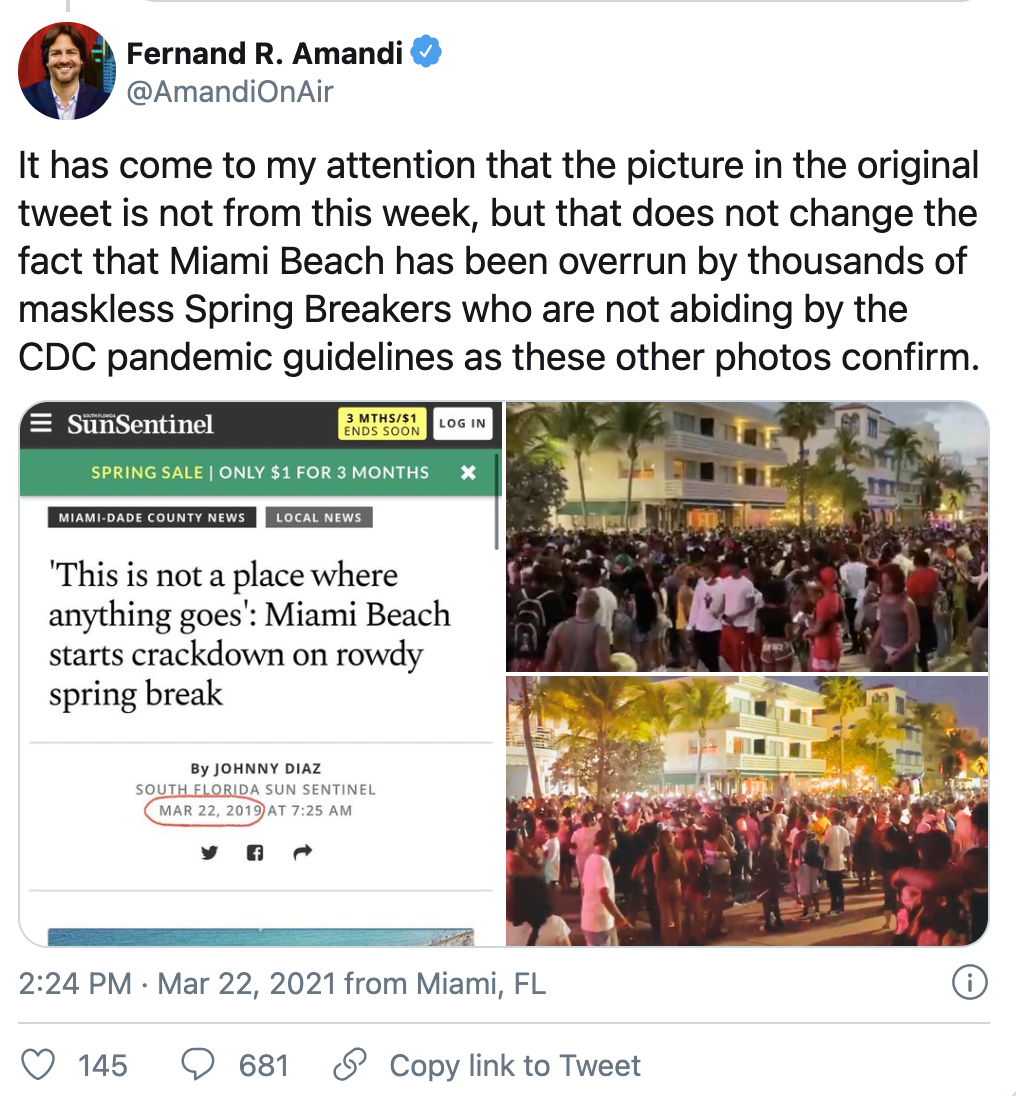 But Amandi took no accountability, saying that it had "come to his attention" the image was old, suggesting that he doesn't know or check what he is sharing on Twitter.
Furthermore, he downplayed failing both journalism and the crusade against misinformation by saying it didn't matter anyway, since the point was that thousands of spring breakers defying CDC Covid protocols, such as mask wearing, were indeed in the streets of Miami Beach during the weekend.