In a series of tweets posted over the course of three days, the Neebs Gaming YouTube channel, that has nearly two million subscribers, announced that its YouTube account had been hacked.
Urging subscribers not to click on any links, as they were likely put there by the attackers, the channel also tagged YouTube and pleaded for help in solving the problem as quickly as possible.
YouTube responded in the Twitter thread with an entirely useless comment that read, "Sorry to hear about this – can you still sign in to your YouTube channel?," and then linking the creator to tips on how to add "extra layers of security."
One Twitter user commented that their own YouTube account had been hacked – five days prior – with Google's video platform still failing to react and resolve the situation, and then wished Neebs Gaming better luck.
However, the next day, February 16, the channel announced they were now completely locked out of the YouTube account.
While initially advising users to simply avoid clicking links but continue to watch newly uploaded video, by this point it became clear there would be no new uploads in the foreseeable future.
Around this time, the channel's name was changed to CoinBase Pro, and all videos deleted from its home and videos tabs.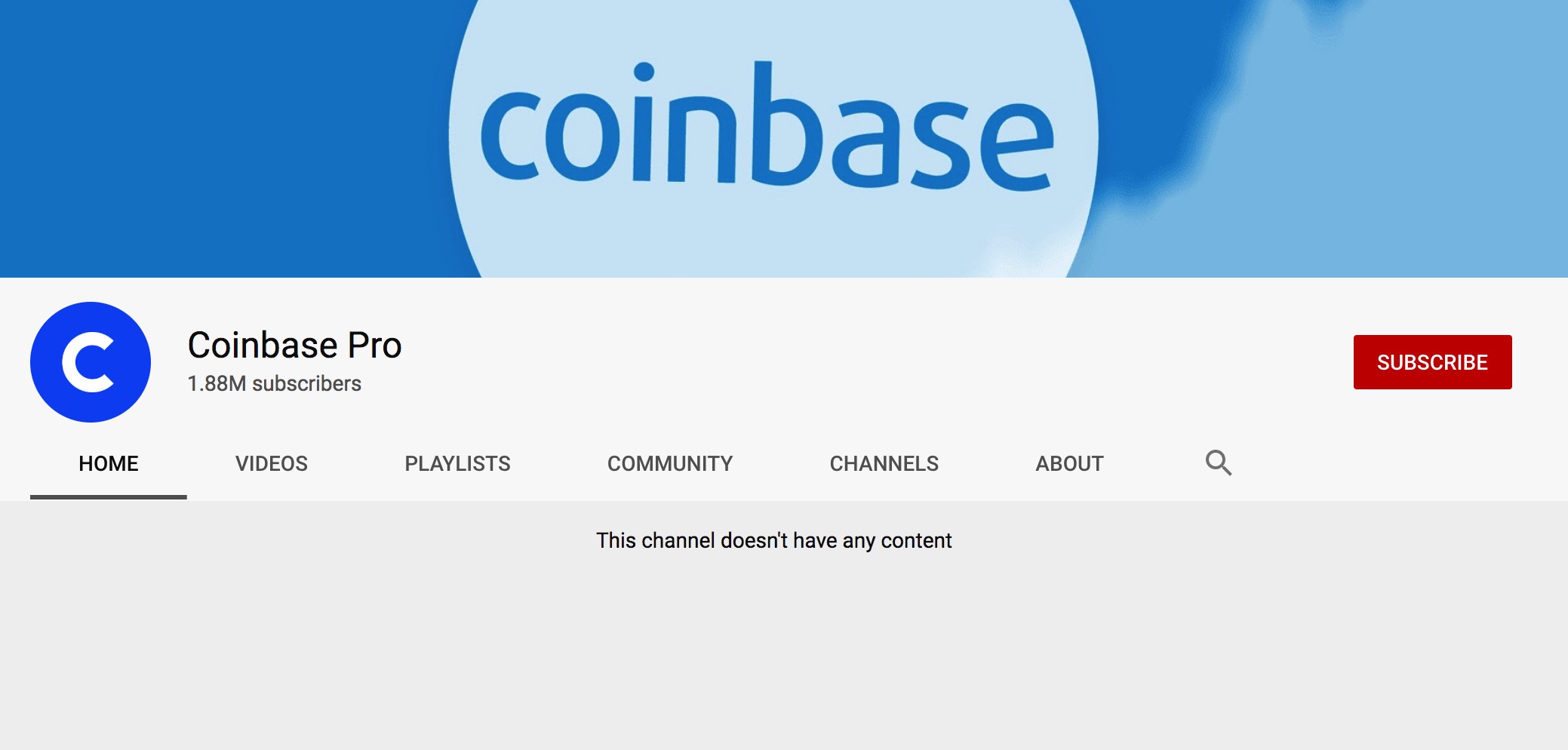 And still, no useful reaction from YouTube.
Then came February 17, with Neebs Gaming still without access to the channel – but now, apparently, YouTube was working to resolve the serious problem that hit one of its creators.
The case demonstrated a two-fold problem: first, YouTube's extremely slow response time to what are vitally important issues for its community of creators, an almost arrogant lack of interest.
And second, the trend of YouTube livestream scams that's lately been increasing on the cryptocurrency scene.
Neebs Gaming appears to be the victim of one such scam, when attackers took the channel over to upload a fraudulent, Ponzi-scheme video asking those participating for money and promising 10 times returns.
According to Crypto Mod, the hacker behind this attack managed to quickly make $23,000 thanks to the fake livestream.
And while YouTube took down the stream "pretty quickly" – the Neebs Gaming channel remained hacked as of late February 17.