Former Mixed Martial Arts (MMA) fighter Nick Catone has filed a lawsuit against Facebook for banning him from the platform after he used it to post a series of messages saying vaccines played a role in the death of his 20-month-old son, Nicholas.
The toddler died in May 2017, after which Catone started posting his daily journal on Facebook, that eventually banned him on February 24 without any explanation, said the lawsuit, filed in US federal court in New York City.
On March 13, Catone was back on Facebook, announcing that this happened after an emergency motion was filed to allow him to return to the platform – "and I'm back on for now until we see how this all plays out."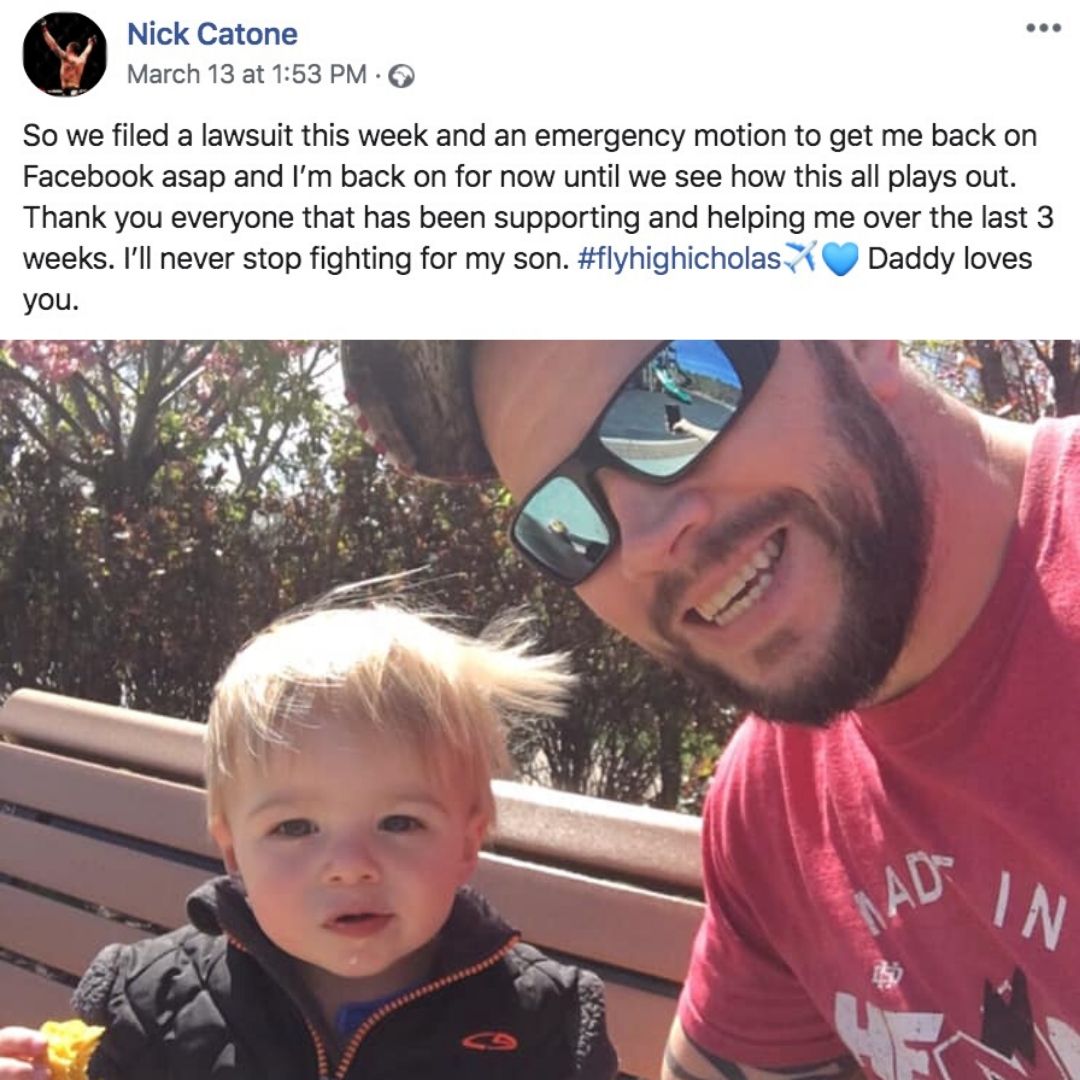 Catona decided to sue the social media giant for deleting his account, resulting in loss of access to photographs and memories of his son, a violation of his free speech, and damage to his business, a gym that he advertised on Facebook.
And although Facebook has given no explanation about deleting the account in the first place, and has not responded to a request for comment, the decision could be in line with the company's stance on anti-vaccine activists from its platform.
The policy was introduced last year and said to be targeting "repeat offenders."
Catone, who describes himself not as "anti-vax" but "ex-vax" in view of his experience, now says Facebook's policy caters to the pharmaceutical industry, and wants the company to pay a large amount of money to make sure it stops exercising this type of censorship and First Amendment's free speech rights violations.
And since Facebook has in the past shown itself to be undeterred when slapped with $5 billion fines – Catone's lawsuit wants the jury to award him "a sum significantly in excess of that amount."
In the filing for money damages and injunctive relief that Catona announced on March 13, Facebook is described as "a social media company and personal data harvester" that commands a quasi-monopolistic position in a key public forum, and yet bans users essentially at its discretion.
Catone said that by banning him, Facebook violated his First Amendment rights, and acted in breach of the Communications Decency Act (CDA).
Reclaim The Net obtained the lawsuit here.