Video sharing platform Odysee has released its highly-anticipated mobile app for Android.
The app is available in the Play Store and has key features from the web app along with some exclusive mobile-centric features.
The top menu bar contains quick links to Odysee's home feed, search feature, sidebar, and account settings. Your notifications, home feed, "Following" feed, and "Lists" (which include Watch Later and custom playlists) are all available via the sidebar menu. You can also use this sidebar menu to quickly navigate to Odysee's content categories, manage your account, and see a list of the creators that you follow.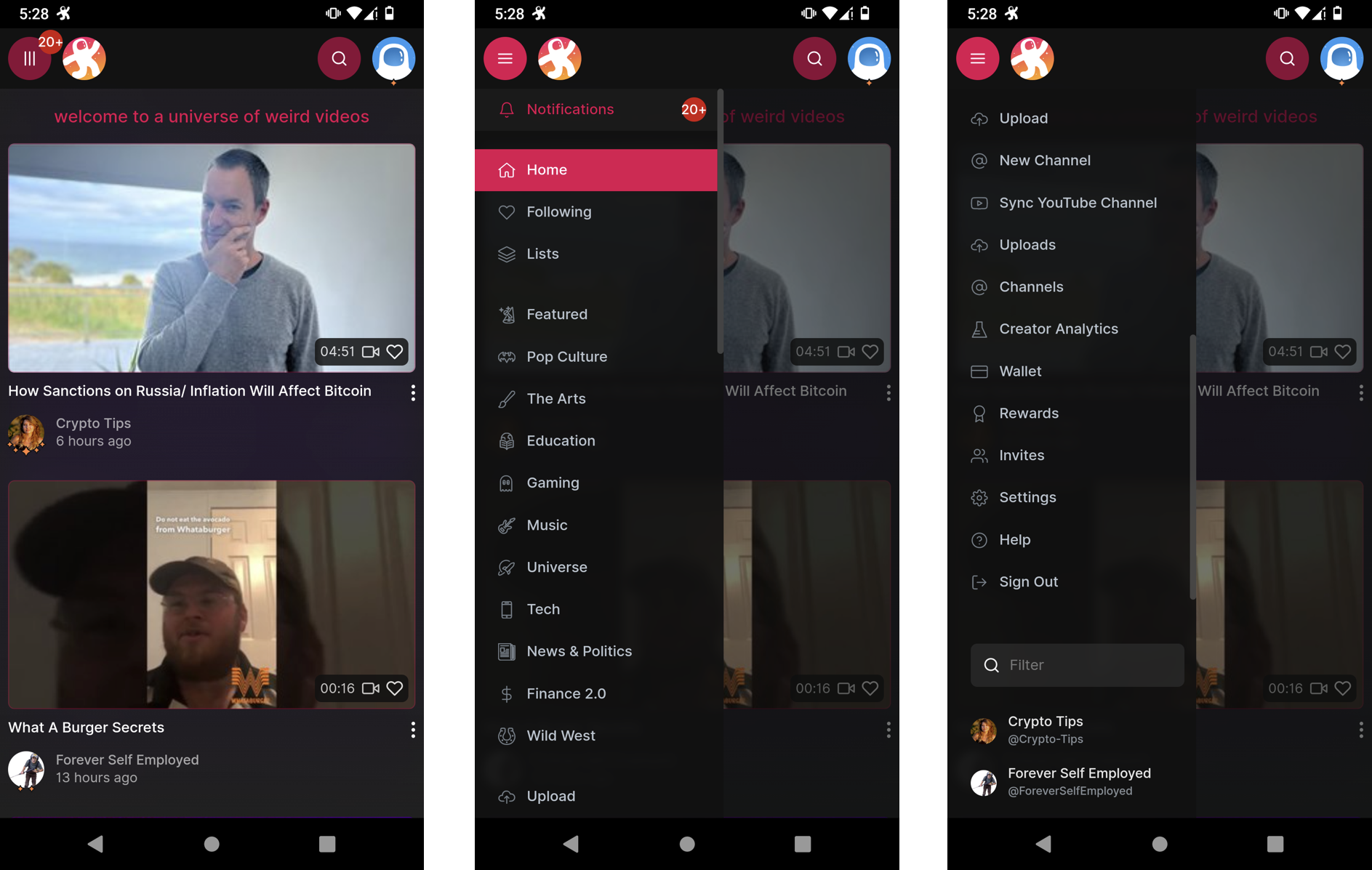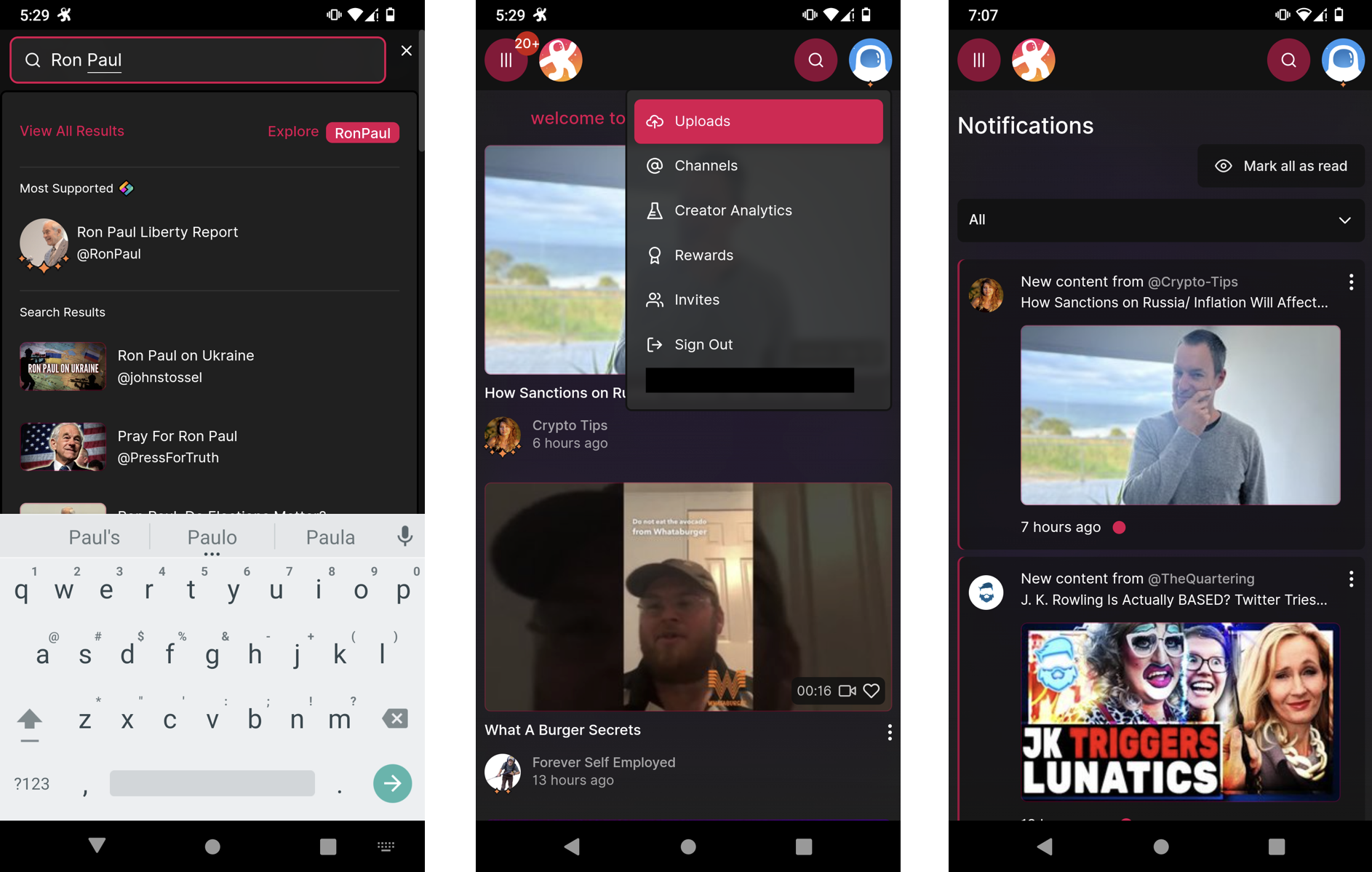 When you watch a video, all of the playback and engagement features from the web app are available so you can easily tip creators (a feature that isn't available in Odysee's iOS app), follow or unfollow them, save videos to your playlists, share videos, repost videos, download videos, and interact with videos via comments, fire (like) and slime (dislike).
If you start watching a video and leave the page, the Odysee Android app will automatically minimize the video and continue playing it in the top menu bar. You can swipe down on a video in this menu bar at any time to enlarge it or tap another video to start playing that instead.
Related: Reasons to ditch YouTube for Odysee
One of the main features that sets Odysee's Android app apart from YouTube's Android app is free background play. On YouTube, background play in the Android app is only available to premium users but with Odysee's Android app, you can start watching the video, minimize the app or lock your phone, and the audio will continue playing in the background until you pause it.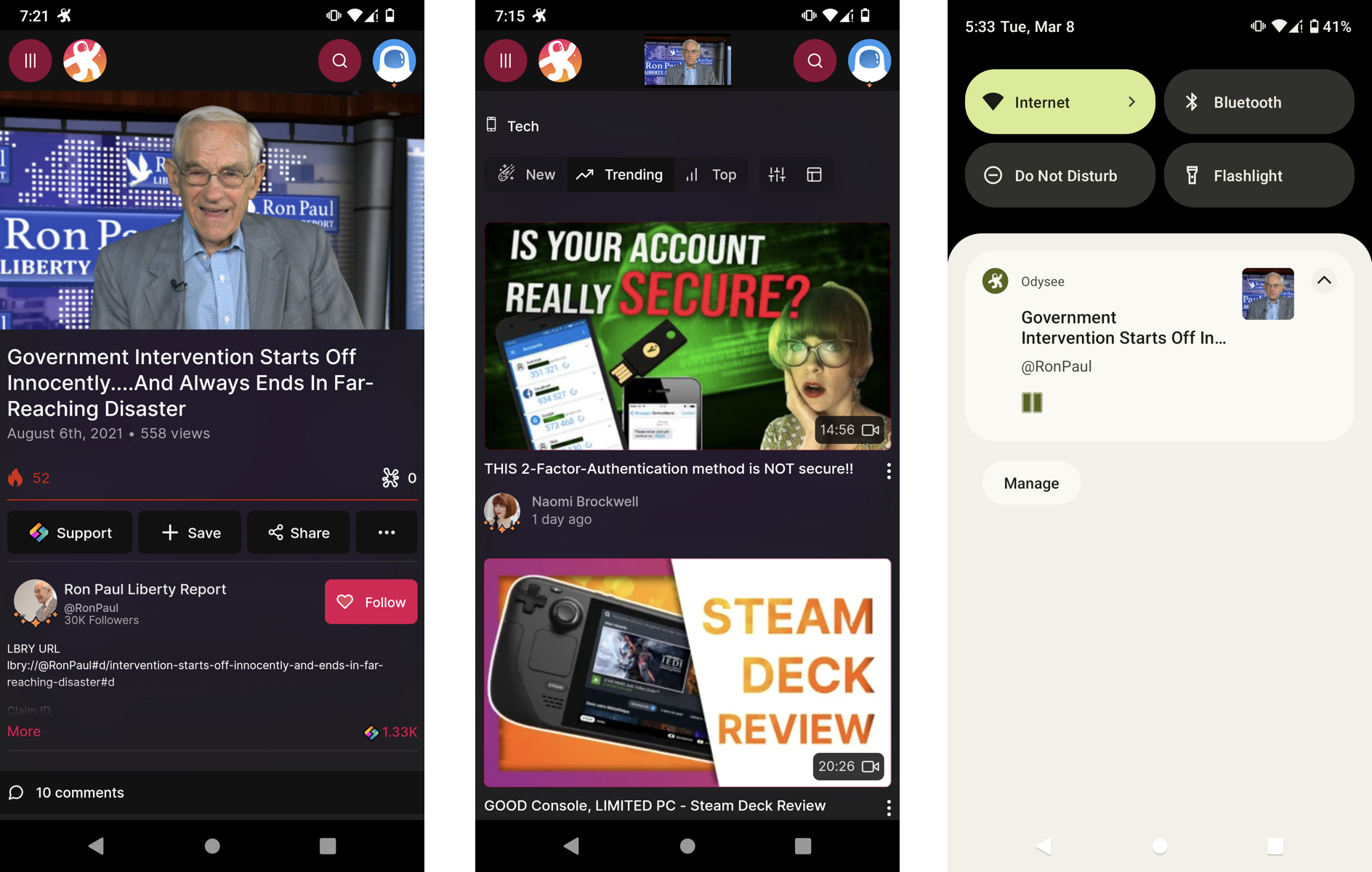 In addition to the mobile-app centric features, Odysee's Android app offers the same benefits as the main Odysee platform. These benefits include less censorship than Big Tech alternatives, the ability to leave public dislikes (which were removed by YouTube), neutral recommendations that don't prioritize "authoritative sources," higher revenue share for creators, exclusive content, free stickers, and greater transparency than YouTube (because the Odysee Android app is open-source whereas YouTube's app is proprietary).
You can download the Odysee Android app here.