YouTube's reputation as an open video platform has been declining for years with a series of technical solutions and policy decisions, hitting a new low this year with the pandemic saga and US election year politics.
Things are so dire in many ways for independent creators, especially when it comes to things like freedom of expression and monetization, that even though YouTube's near-monopoly dominance of the market should discourage it, many alternatives are beginning to crop up. But in order to compete, these new platforms must offer something new that will ensure a departure from the centralized, corporate model.
Odysee is one such platform and its CEO Jeremy Kauffman makes no secret of what drives him to try to compete with the giant: the dwindling freedom and independence on the internet overall, which he describes as having become very corporate, with a handful of gatekeepers deciding on how information is disseminated.
Odysee launched in November, with a beta out since September, and Kauffman's plan for the platform is not only to be an alternative but "a successor" to YouTube: that's because while the goal is to revive the freedom users enjoyed on the early internet, the technology behind Odysee is new.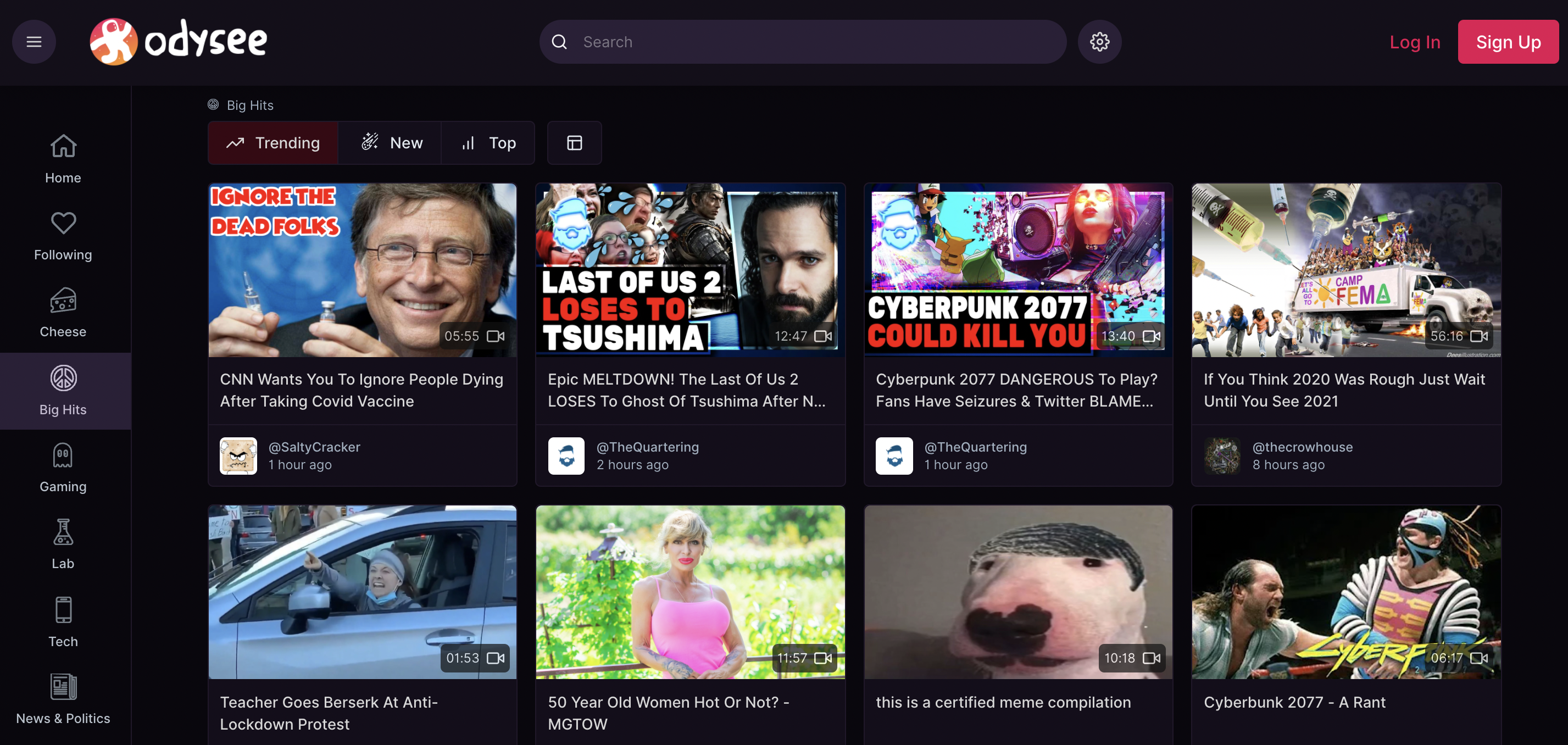 Using the LBRY blockchain protocol, Odysee is modeled after cryptocurrency wallets and transactions, only this time applying to content, whose creators are given control over it the same way Bitcoin owners control their digital assets. Monetization that will come from advertising will also be in creators' hands, while users will be able to pay to opt out of ads.
Odysee's restrictions on the type of content that is not allowed are not extensive: pornography and promotion of violence and terrorism. But Kauffman made it clear that YouTube-like invasive type of moderation and censorship is ruled out. He mentioned the example of the decision to remove a video of an interview with now former White House pandemic advisor Dr. Scott Atlas as an example of YouTube's overreach.
"You don't delete the video. That's not how science progresses," he remarked to TechCrunch.
Currently, Odysee has 8.7 million monthly active users, with 5 million videos posted by 400,000 users since the launch of the beta version.