Video sharing platform Odysee has added satire site The Babylon Bee, video essay channel Nexpo, sports highlights channel Highlight Heaven, and activist, author, and public speaker Maajid Nawaz to its creator roster.
Collectively, these channels have over four million subscribers on YouTube. The Babylon Bee, Nexpo, and Highlight Heaven will be posting their content to both YouTube and Odysee while Nawaz will be posting content exclusively to his "Radical w/Maajid Nawaz" Odysee channel.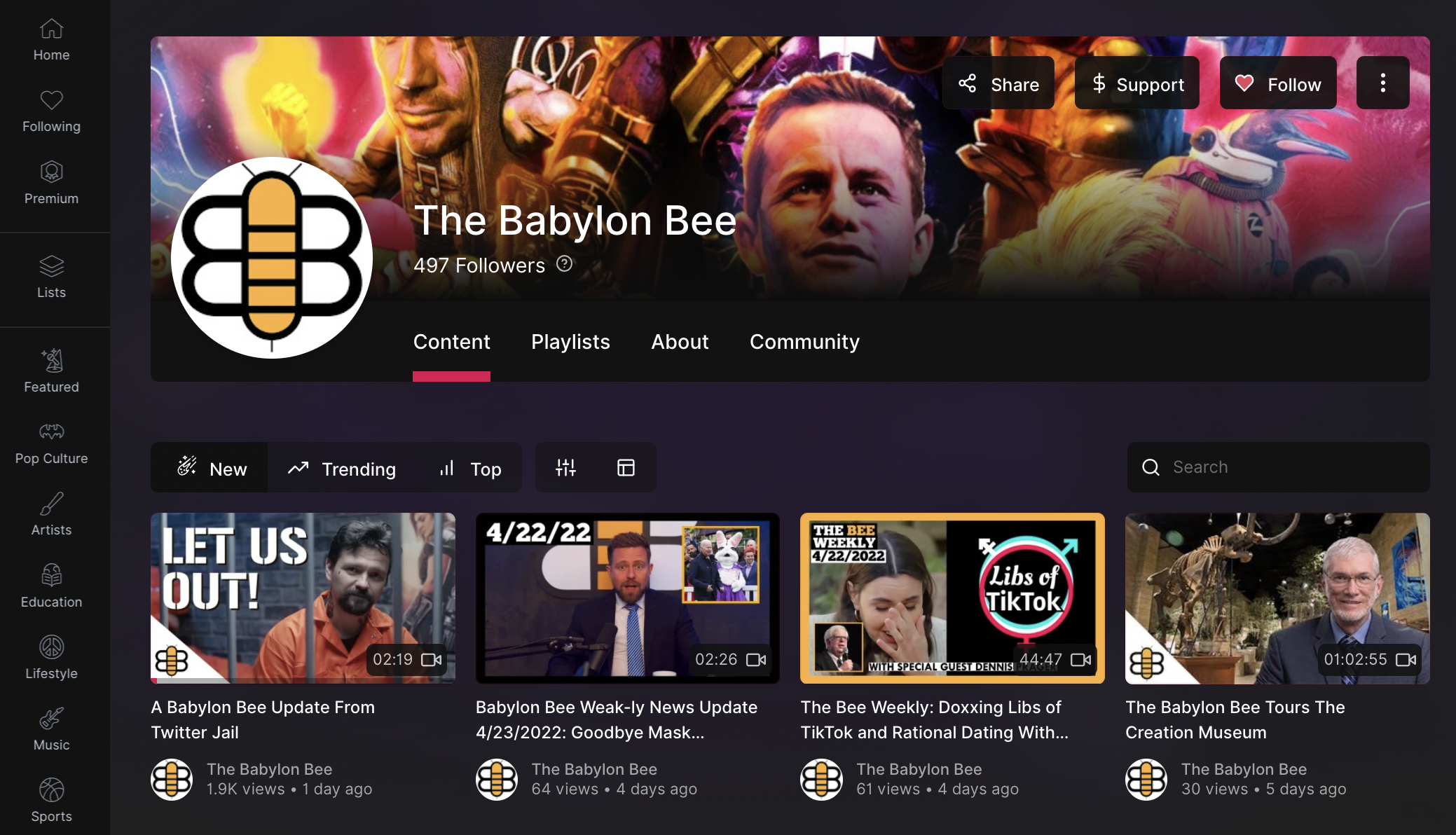 Unlike YouTube, which is centralized and has strict censorship policies that are expanded regularly, Odysee is built on decentralized infrastructure and allows creators to speak freely.
Nawaz, who announced his switch to Odysee in February and started posting exclusive content recently, has praised Odysee's decentralized, blockchain-based infrastructure.
"Even if the Odysee website's removed, the LBRY blockchain…that those videos sit on stay on the blockchain and I will then own my own content," Nawaz said.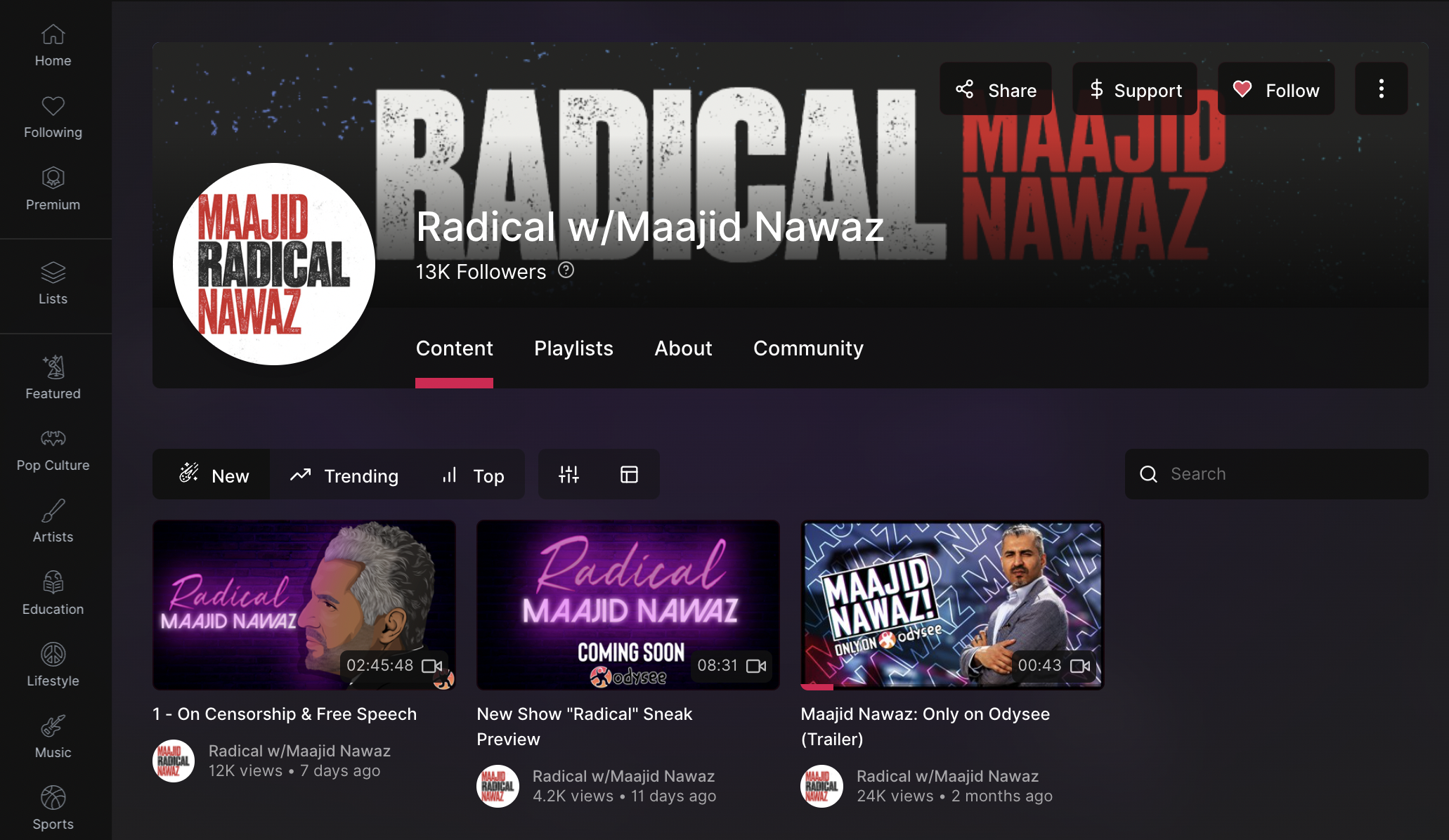 These new creators are the latest of many to join Odysee recently. Brazil's biggest podcast Flow, video game and movie channel Cinemassacre, internet, pop culture, and gaming commentator SomeOrdinaryGamers, and others joined earlier this month.
In addition to bringing on lots of new creators this year, Odysee has released its highly anticipated Android app, launched premium plans with ad-free viewing and exclusive features, and introduced a new sports category. The free speech video sharing platform is also working on a memberships feature that will make it easy for Odysee creators to offer paid memberships with exclusive content and perks.