Controversial YouTuber Onision has had his @onision Instagram account terminated after some of his posts appear to have been mass flagged.
Twitter user @seeoftrees_ shared a screenshot where she claimed: "I GOT ONISION'S INSTAGRAM DELETED."
The screenshot shows that @seeoftrees_ reported the account for spam and it was then removed.
There you go people!! pic.twitter.com/ShHWPgHSvF

— Dey Dey (@babbbyspiceee) February 19, 2020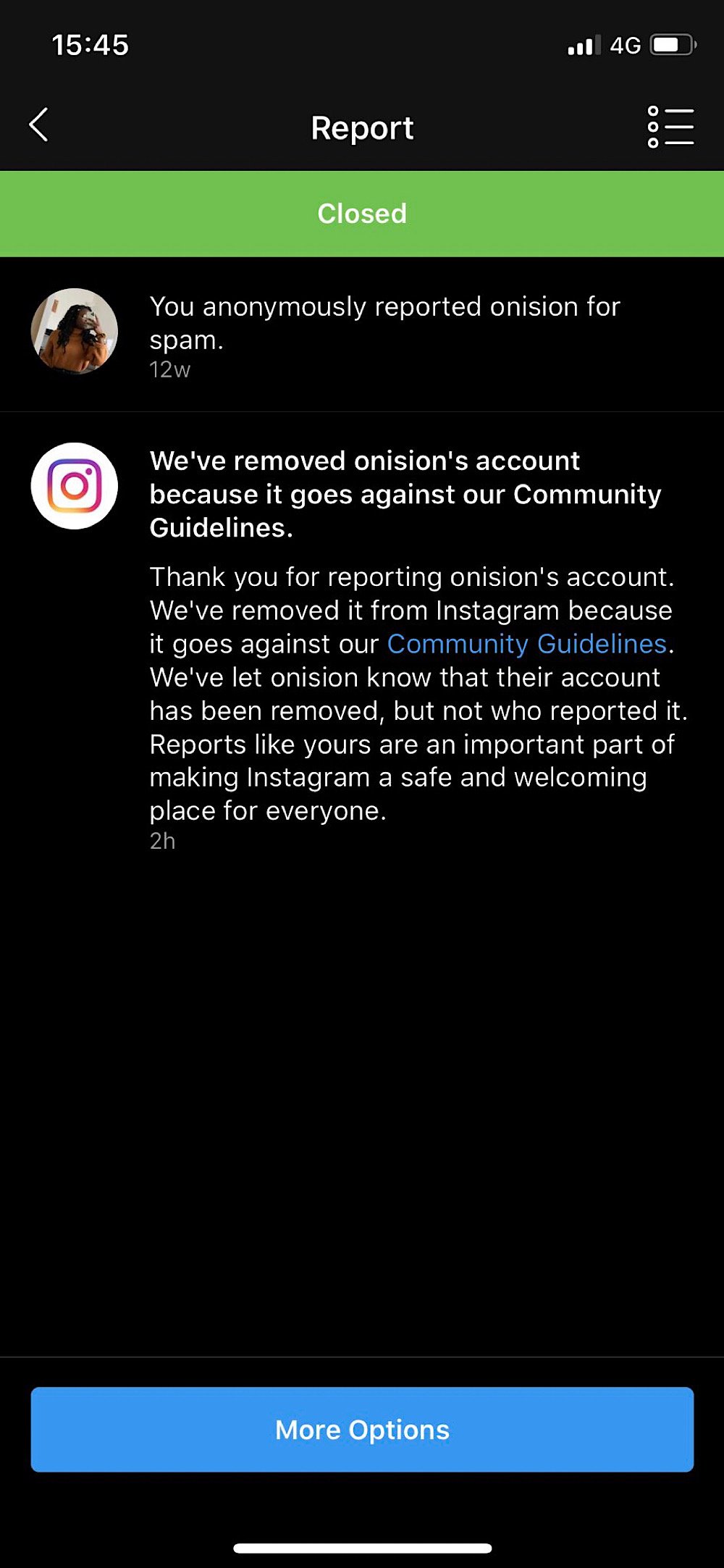 Other Twitter users then replied to the thread suggesting that multiple people had reported his posts and that this mass flagging led to his account being removed.
I gave credit on my youtube video. Care to take a look at it, love?

— Dey Dey (@babbbyspiceee) February 20, 2020
Several tweets also show Twitter users flagging Onision's secondary Instagram accounts and encouraging others to report him so that his accounts get banned.
And onisionfood from 2018 pic.twitter.com/BnQ2Gob1dS

— Let's Not Lie (@LetsNotLie1) February 19, 2020
— bleep blorp. (@Bleepblorp45) February 19, 2020
— Ash? (@the_gamer_ash_) February 19, 2020
The @onision Instagram had over 350,000 followers and based on archives, it appears to have been made private before it was removed.
It's unclear which of Onision's Instagram posts led to the account being taken down with @seeoftrees_ tweeting that she doesn't remember which posts she reported.
I honestly don't remember

— Dey Dey (@babbbyspiceee) February 19, 2020
The mass flagging seems to be an attempt to deplatform Onision on social media in response to the allegations that he groomed some of his young fans.
The deletion of Onision's Instagram account comes after he was banned from Twitch earlier this year.
In late 2019, Onision was also banned from Patreon for alleged doxing.