Infowars has faced constant censorship since its main accounts were purged from most of the major social media platforms in 2018.
And now the accounts of two Infowars employees, Owen Shroyer and Rob Dew, have been suspended on Twitter.
Shroyer had over 162,000 followers when his account was suspended while Dew had more than 68,000.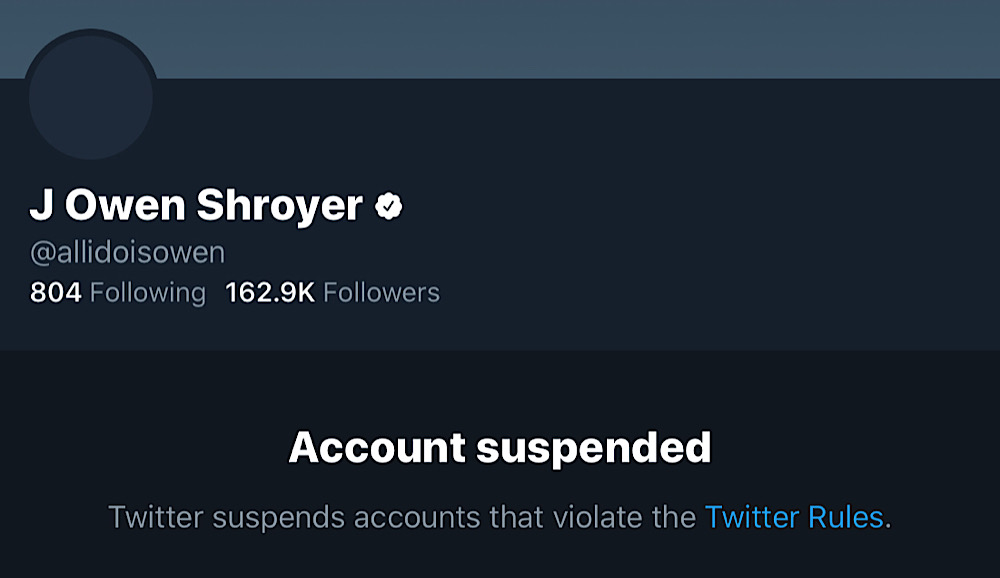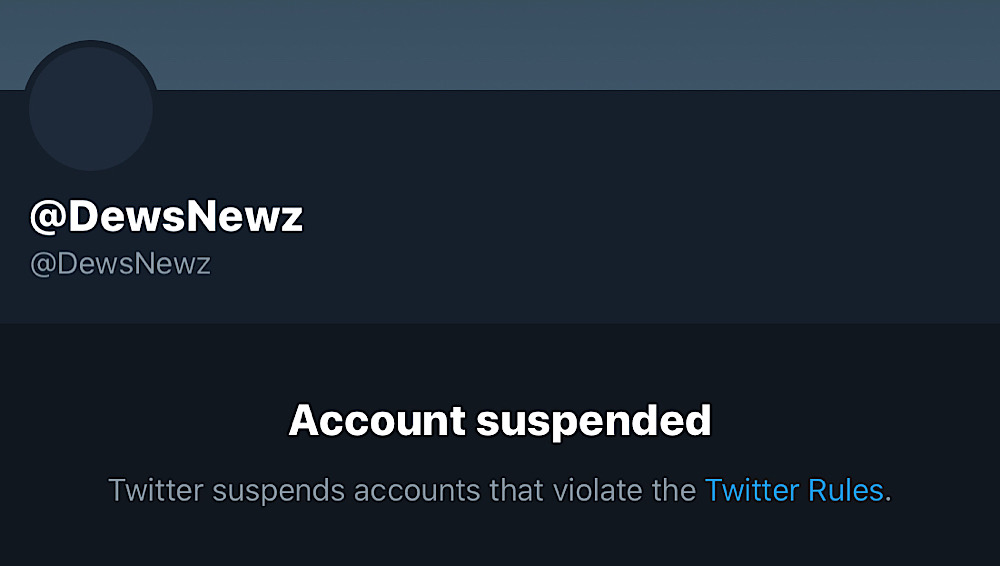 Robert Barnes, a lawyer who has represented Infowars founder and host Alex Jones and has a show on Infowars, tweeted that Shroyer's suspension was "without notice or explanation."
However, hours before the accounts were suspended, Media Matters for America, an outlet that regularly targets Infowars, published an article about Shroyer that claimed "Twitter is facilitating the promotion of an Infowars host's rally that will flout Texas' social distancing order."
The article suggests Shroyer was violating Twitter's controversial rules that prohibit the denial of "expert guidance" on the coronavirus.
Shroyer and Dew are the latest of several independent reporters and political commentators to be sanctioned by Twitter in response to external pressure from a competing outlet.
Last week, pro-Trump commentators Diamond and Silk had their Twitter account locked after journalists complained about a tweet where they questioned coronavirus quarantine measures.
And earlier this year, Zero Hedge, one of the internet's biggest independent news outlets, was permanently suspended from Twitter after BuzzFeed complained about one of its coronavirus articles.