In a bold move for the 2024 Presidential Election, Robert F. Kennedy Jr., a Democratic candidate for President, has announced his decision to join Rumble, a free speech video-sharing platform. This development marks the first time a US Democratic presidential candidate has taken this step, adding Kennedy to Rumble's growing roster of prominent figures in the 2024 Presidential race, that includes Republican candidates such as Donald Trump, Ron DeSantis, and Vivek Ramaswamy.
Rumble's Chairman and CEO, Chris Pavlovski, expressed his enthusiasm for welcoming the presidential candidate to the platform. "We are thrilled to welcome Robert F. Kennedy Jr. to Rumble," Pavlovski said in a statement. He continued, "Rumble is the only company that held the line for free speech over the past few years, and we're excited to allow all US presidential candidates to share their message directly with the people."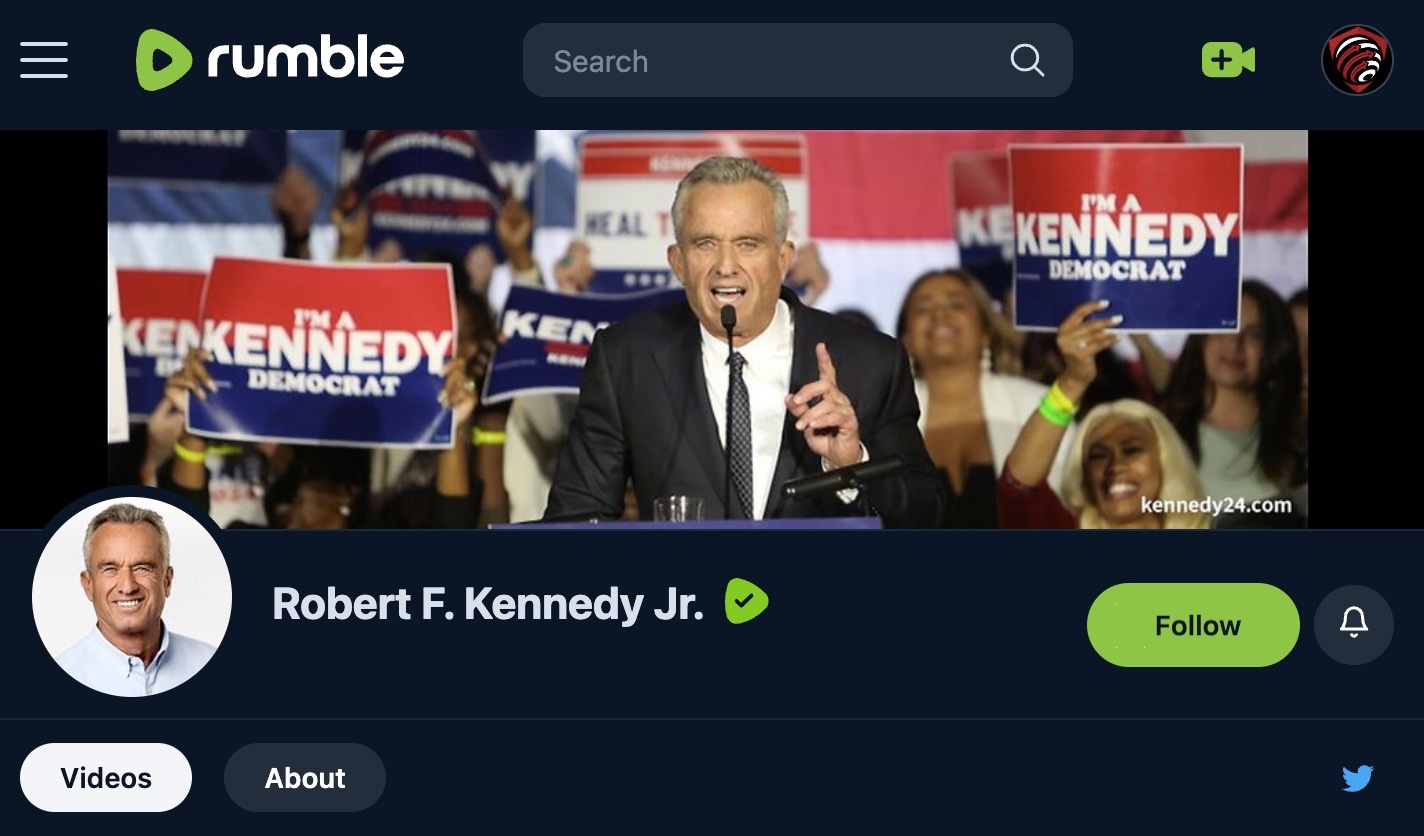 Robert F. Kennedy Jr., who is the son of former US Attorney General Robert F. Kennedy, has recently faced issues with censorship on other platforms such as YouTube. The media has also called on Spotify to censor his interview with podcaster Joe Rogan, accusing the candidate of spreading "misinformation."
Kennedy's move to Rumble seems to be a strategic response to these challenges, as he intends to leverage the platform's commitment to free speech to communicate his message directly to the electorate.
In the announcement, Kennedy highlighted his determination to use Rumble as a means of connecting with the American people. "When I announced for the Presidency, I said that if you give me a piece of ground from which to fight, I will take back this country from these corporate powers that seek to divide us. Well, this is a piece of that ground – and I'm here now and I plan to use it," said Kennedy.
The attention on Kennedy's move to Rumble is building as he is scheduled to participate in his first live stream on the platform, on Tuesday at 7 p.m. Eastern Time.
This move signifies the potential shift in how political candidates may choose to communicate with the public in an age where concerns over free speech and censorship on major social media platforms are growing. As Rumble positions itself as an alternative platform championing free speech, it remains to be seen how this will shape the discourse during the 2024 Presidential Election.