Big Tech's and Wall Street's crackdown on the retail traders and online communities that have memed stocks to new highs is continuing with Robinhood and several other stock trading platforms now blocking trades on Gamestop, AMC, Nokia, and others.
When the markets opened today, numerous users of Robinhood, one of the most popular stock trading apps in America, noticed that they were being blocked from buying some of the stocks that had reached new all-time highs this week.
Robinhood then officially confirmed that it was stopping its users from buying AMC ($AMC), BlackBerry ($BB), Best Buy ($BBBY), Express ($EXPR), GameStop ($GME), Koss ($KOSS), Naked Brand ($NAKD), and Nokia ($NOK) and only allowing them to close their existing positions. Additionally, Robinhood has raised margin requirements for "certain securities."
Robinhood justified these restrictions by citing "recent volatility," the importance of helping customers "stay informed," and "helping our customers navigate this uncertainty."
However, online commentators have pointed to different motives.
Dave Portnoy, the founder of Barstool Sports and host of popular stock trading show Davey Day Trader, tweeted: "Somebody is going to have to explain to me in what world @RobinhoodApp and others literally trying to force a crash by closing the open market is fair? They should all be in jail."
"It took less than a day for big tech, big government and the corporate media to spring into action and begin colluding to protect their hedge fund buddies on Wall Street," Donald Trump Jr., the EVP of Development & Acquisitions at The Trump Organization, tweeted. "This is what a rigged system looks like, folks!"
While retail traders have enjoyed huge gains by investing in the stocks that are now blocked by Robinhood, the meteoric price rice has resulted in several Wall Street hedge funds taking huge losses as they're forced to close their short positions.
As the price rice of these stocks started to dominate the news cycle this week, mainstream media outlets began amplifying calls for regulators to step in and "manage the situation."
"It's important for regulators to understand that manipulation is manipulation whether it's happening through a new technology medium or it's happening through traditional mail," Nasdaq President and CEO, Adena Friedman said during an interview with CNBC's Squawk Box in response to a question about the role of social media helping to boost these stocks.
Of course, when a stock trading app prevents millions of users from buying certain stocks, the mainstream media and the Wall Street CEOs had nothing to say about "manipulation."
Robinhood users have expressed their frustration by rating the app in the Google Play Store and it now has a one-star average rating.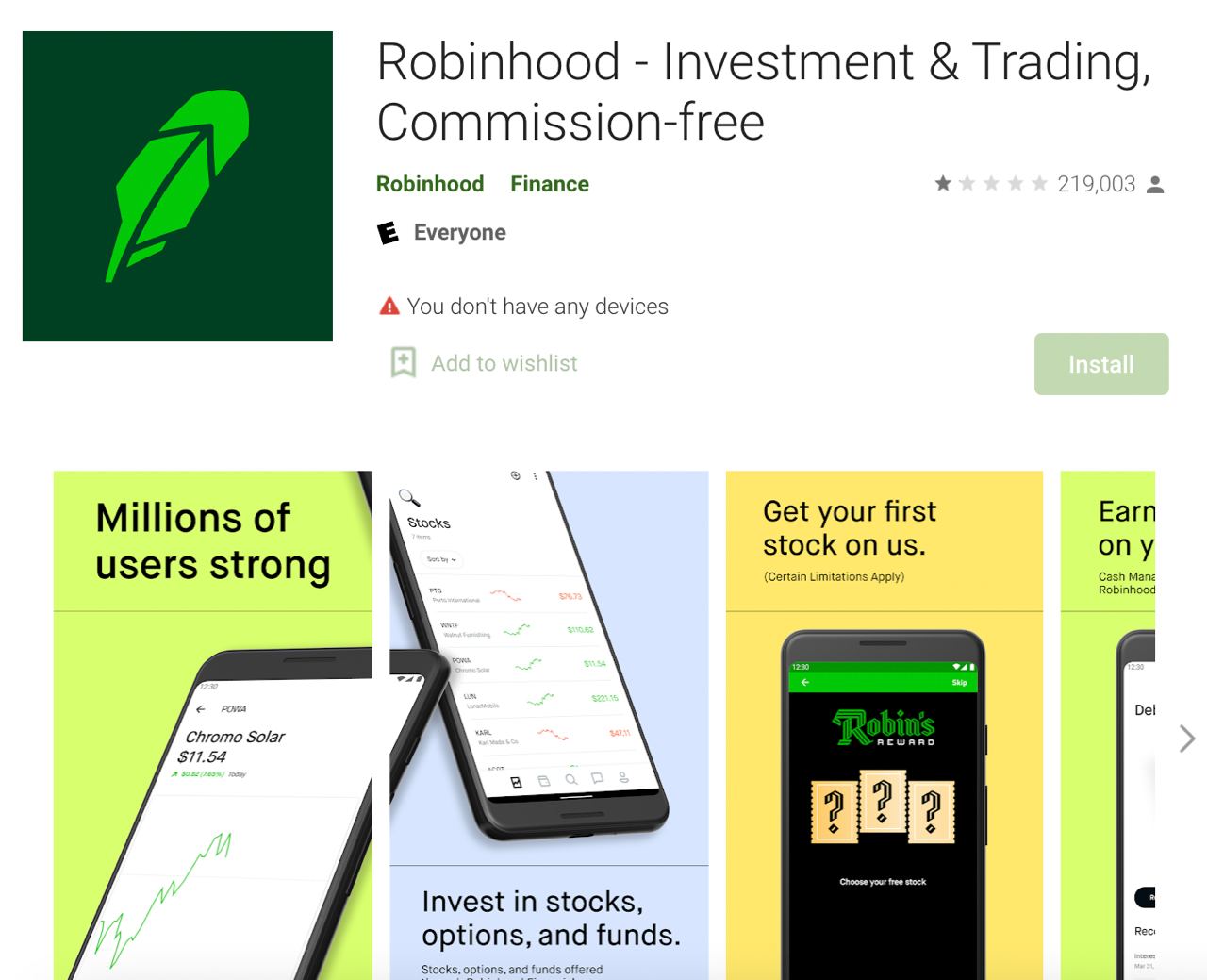 Robinhood's crackdown on its users follows community chat app Discord banning the popular WallStreetBets community where over 250,000 users would discuss stocks and trading. Discord used the justification of "hate speech" for its crackdown – a vague, subjective term that's often used by tech giants to censor popular communities.