In South Milwaukee, a dental assistant says she was fired due to the complaint of a person who disagreed with a pro-Trump message she made on her Facebook profile.
The case of the Robyn Polak
On January 14, President Donald Trump visited Milwaukee to hold a political rally. In support of the Republican president, Robyn Polak, a dental assistant at Precision Dental MKE, posted on her Facebook page the message "MAGA 2020" (Make America Great Again). It seems that this message was not liked by a Facebook user, who left a negative review on the dental office page, accusing employees of being racist for posting MAGA 2020.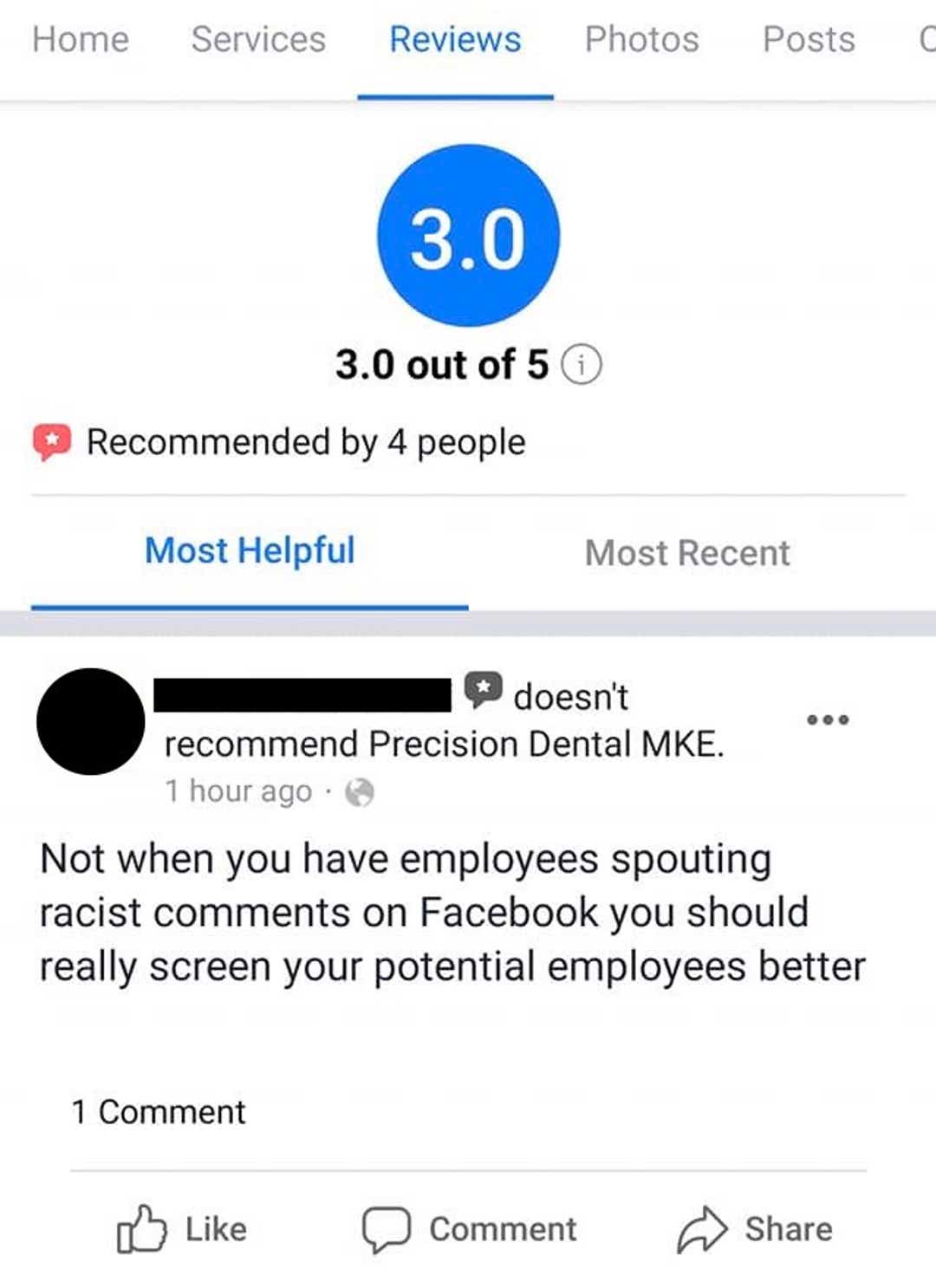 The company immediately responded to the user saying: "We are very sorry to hear that this was published. We are internally handling the situation while we talk. I assure you that this office does not share those beliefs".
After this, Polak was fired.
Polak's response
Subsequently, Polak spoke with the Milwaukee Journal-Sentinel, where she declared: "I am not racist, but I am speechless about all this".
She explained the events: "I was taking my son to the public speaking class, running errands, and my boss called me and said: 'We have to fire you'. The office manager said it was because of the review they got on their Facebook Page, but my name was not there. They assumed it was me because I am the only Republican in that office".
The dental office was subsequently questioned about what appears to be Polak's unjustified dismissal, to which they claimed that it had nothing to do with her support for Donald Trump (but they also did not indicate what the reason was).
However, as soon as the news went viral, the company was bombarded with negative reviews on its different pages. Now the website and Facebook Page have been shut down to avoid the backlash.
Polak said that even if the company apologizes and offered her a job again, she would reject it because of the way she was treated.