Russia has started testing the blocking of the OpenVPN protocol on mobile carriers in what appears to be yet another attempt to prevent people from accessing blocked websites.
OpenVPN had previously stated that it won't comply with any censorship demands.
Since last week, internet users in Moscow complained that they could not connect to services powered by OpenVPN on mobile carriers including MTS, Megafon, Beeline, Colna, Tele2, and Yota.
The censorship was first reported on Twitter, with forum posts confirming the blocks.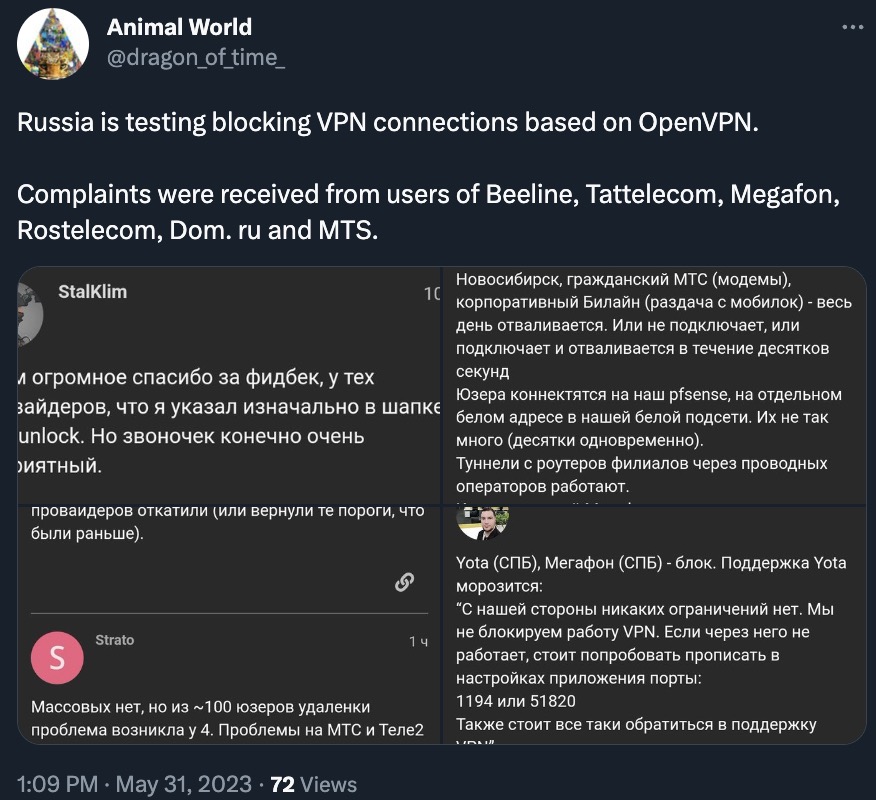 In some cases, connectivity was restored. However, the problem is persistent on some mobile carriers.
Blocking of OpenVPN protocol is preventing internet users from privately accessing the internet, especially considering that most VPN providers, including notable ones like ExpressVPN and NordVPN, stopped operating in Russia after the government dictated that only VPNs that connected through the FGIS database, which dictates allowed content, can operate in the country.
Even Kaspersky, based in Russia, recently stopped offering its VPN product in Russia.
One way to circumvent the protocol-based blocks is by using VPNs that use multiple protocols or using one that uses a protocol that has not been targeted.