Russian President Vladimir Putin has given his stamp of approval to a law surging forward the introduction of the digital ruble. The legislation's enactment kicks off on August 1, marking a novel chapter in Russia's monetary landscape and a big step towards the centralization of currency and power.
This upcoming digital ruble is set to work concurrently with Russia's conventional fiat currency. With an option provided to users for operating transactions via this digital ruble, an electronic platform is to be established, overseen by the Bank of Russia. This comprises an additional step forward in Russia's journey of embracing digital major changes within its monetary system.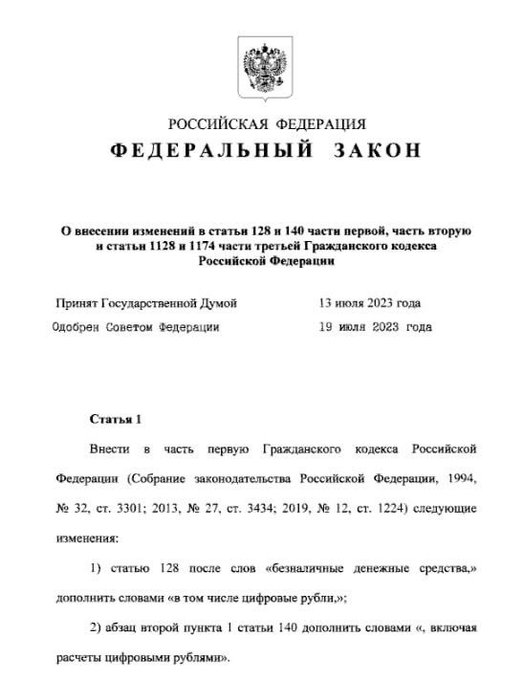 Recent communications from the Bank of Russia illuminate their planned launch of a pilot project in August. This project aims at investigating the practical reality of employing actual digital rubles, giving a clear indication of the bank's inclination towards assimilating new digital currency modes in the country's financial mechanisms.
As the transition unfolds, the central bank has affirmed the voluntary nature of the switch.
The digital ruble is set to possess the same shelf-life as the cash and non-cash rubles, with no expiration date, according to Russian media reports. That's at least the plan so far. But, with digital currencies, they can be easily programmed to expire and restrict what people can spend money on.