Game streaming is slowly becoming more commonplace in terms of availability; now that Google's Stadia and Microsoft's xCloud launched at the end of 2019 while Nvidia's GeForce Now only just came out of beta on February 4th, 2020.
Shadow, the game streaming service that beat the giants to the punch back in 2018, has now had their app removed from Apple's App Store for allegedly violating Apple's guidelines.
The company took to Reddit to make an announcement, wherein they posted Apple's notice of removal.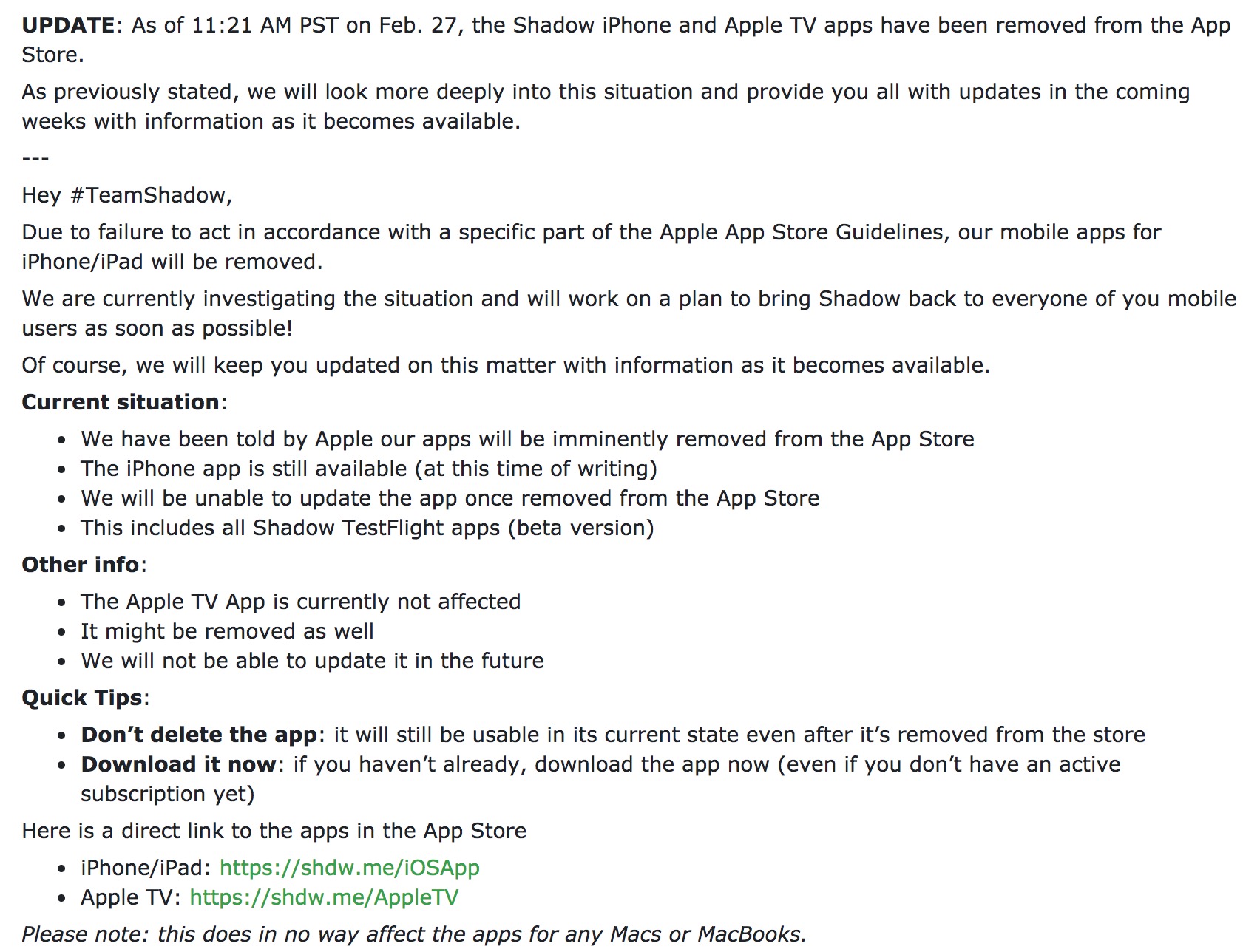 They also clarified that this only affects the iPhone and iPad; not the Mac, MacBook or AppleTV.
Although they later updated the post saying that the AppleTV app had also been removed.
The post advised users not to delete the app from their devices, as it is still perfectly functional. At the time the announcement initially went up, the apps had not yet been removed, so they also advised users to download the app even if they don't yet have a subscription.
Apple has not yet given an official reason for their ruling, although some speculate that it could be for the same reason Steam Link was previously removed – for violating Apple's "store-within-a-store" policy.
This is due to the nature of Shadow's service. All modern streaming services run the game on a remote server and only stream the image to your device. This way, the remote server's resources are used to render the game instead of your local devices.
In Shadow's case, this is done by giving you access to a complete, fully-functional Windows 10 machine. And on a Windows machine, you can install other stores (like Steam) and purchase games on it, preventing Apple from leveraging its dominance and taking a cut.
This seems like a strange explanation because it would also apply to remote desktop tools, which Apple allows.