Earlier this week, The Guardian allegedly sent a Digital Millennium Copyright Act (DMCA) notice to Twitter after parody account Shaniqua O'Toole (@shaniquaotoole) poked fun at The Guardian's opinion pieces.
The DMCA notice, that is supposed to be a way for rights-holders to request the removal of their copyrighted content, was instead allegedly used by The Guardian to get a tweet from the parody account removed, saying that the account was "pretending to be a Guardian writer" and that "the article is fake and offensive."
An increasing form of censorship, the digital rights group EFF has often documented companies that use "bogus copyright and trademark complaints" against individuals and platforms as it threatens "all kinds of creative expression on the Internet."
The suspension of the account also comes during a time when digital freedom of speech and expression has crashed to a 10 year low, according to a charity report released this week.
Shortly after the alleged complaint from The Guardian, Twitter removed Shaniqua O'Toole's account from the platform. Twitter users responded by posting similar parody tweets under #TrollingTheGuardian.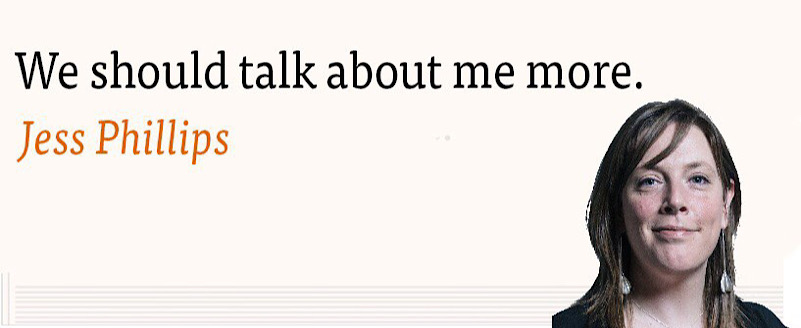 Now the owner of the Shaniqua O'Toole account has come forward with new information on the suspension and said that they complied with the DMCA request and "immediately removed the content they objected to" but Twitter still suspended the account.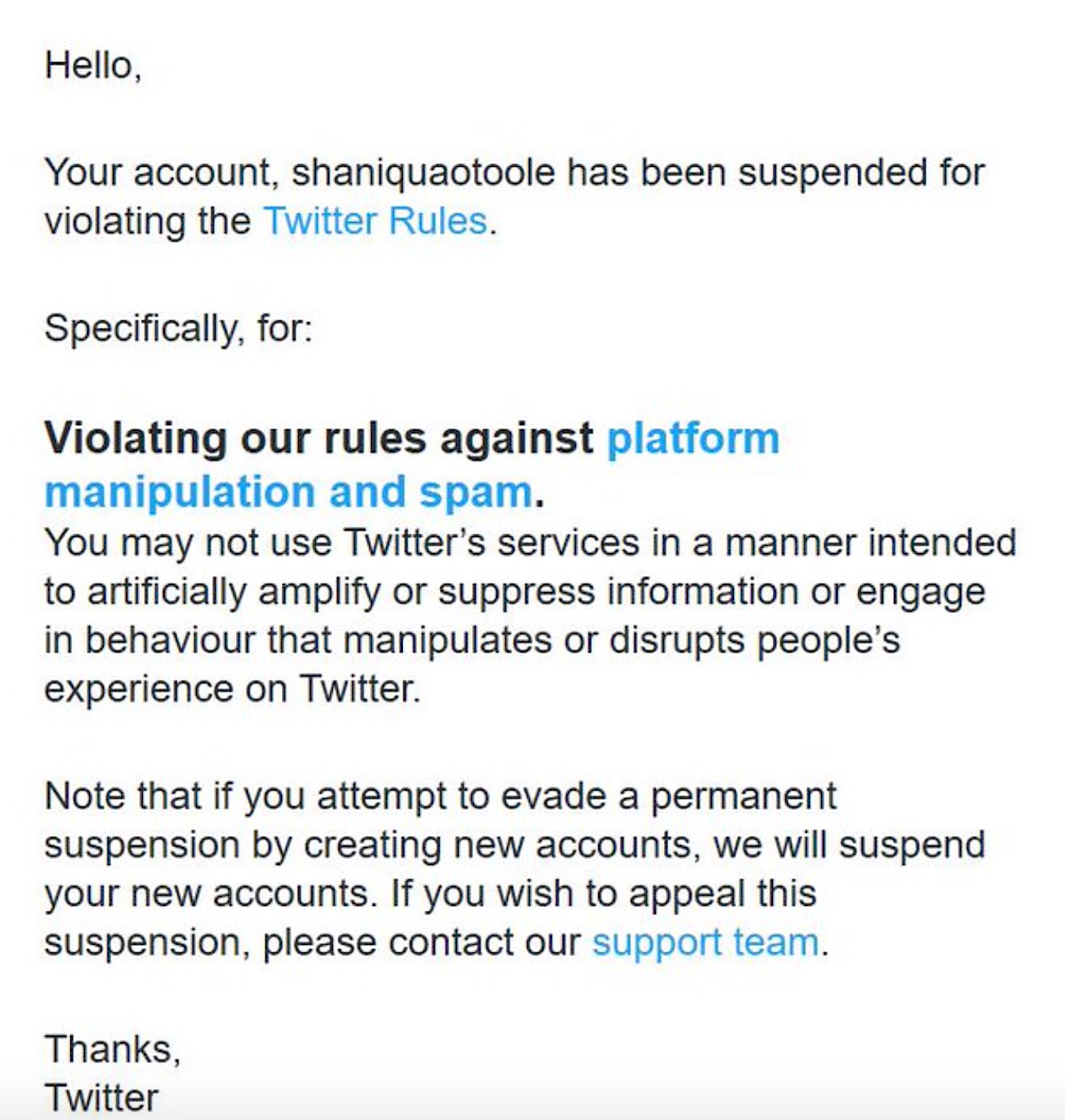 Speaking to Reclaim The Net, the account owner said that they told Twitter: "I am very surprised that you permanently suspended me without any warnings because satirical accounts are permitted in your TOS [Terms of Service].
"Bearing in mind this is my first time to fall afoul of the rules, I ask you to please reconsider the necessity of a permanent suspension?" the account owner added.
Twitter claims that the account violated its rules around "platform manipulation and spam."
However, the owner of the Shaniqua O'Toole account pushed back on this claim.
"How can someone with 15k followers manipulate the whole platform?" they told Reclaim. "I just wanted to make people laugh. Mock conservatives, and they mostly go with the joke and be self-deprecating. Mock the left, and you're in trouble."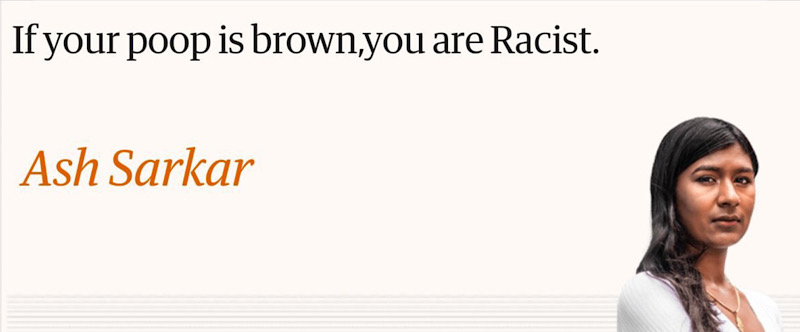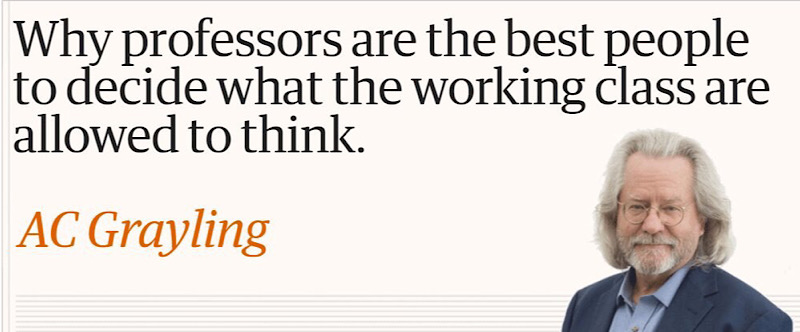 The suspension of the Shaniqua O'Toole account is the latest of several questionable Twitter parody account suspensions this year.
In May, a popular Alexandria Ocasio-Cortez parody account was suspended, even though it didn't break the rule Twitter claims it did. And in September, Twitter slapped parody account Titania McGrath with a seven-day suspension after posting a parody tweet.