Amid anti-government protests on Wednesday afternoon, the West African country of Sierra Leone experienced an almost total internet blackout. The protests were about the rising cost of living, with some calling for the resignation of the current president.
According to internet governance watchdog NetBlocks, for about two hours starting noon on Wednesday, connectivity fell to about 5% of the normal level. Some fixed-line and mobile internet operators went totally dark.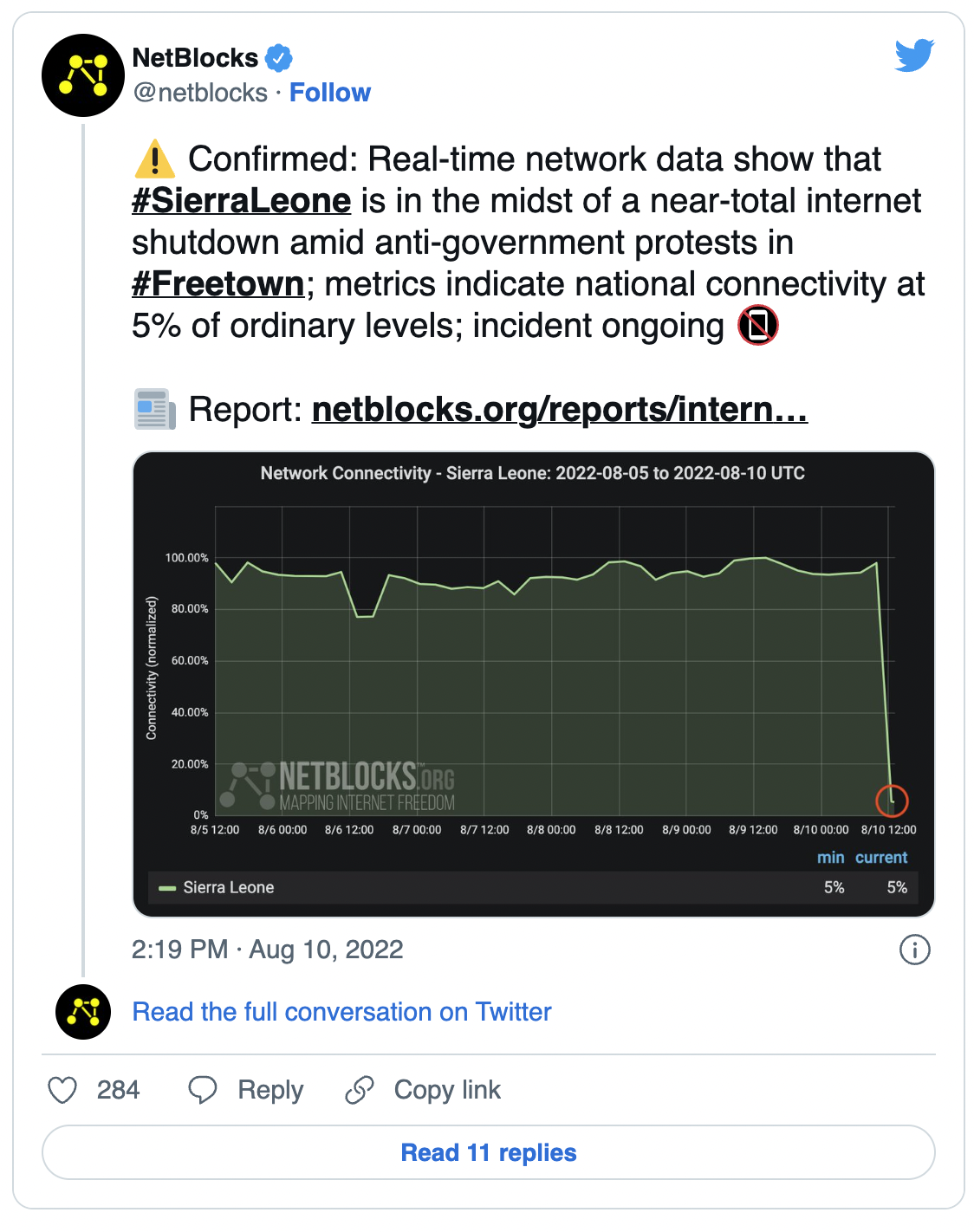 The protests started on Wednesday morning in the nation's capital Freetown. Protesters were complaining about the high cost of living, with some calling for the resignation of President Julius Maada Bio.
In a statement, Vice President Mohamed Juldeh Jalloh said police stations in "various parts of the country" had been attacked and that there had been loss of lives among security forces and civilians. The VP announced a nationwide curfew, which began on Wednesday at 3pm.
According to NetBlocks the curfew was announced at about the same time the internet connectivity blockade was lifted.
This was not the first internet blackout in Sierra Leone. Connectivity was disrupted multiple times amid the elections in 2018.
In recent years, repressive regimes have used internet blackouts to squash dissent and prevent the spread of images showing security forces using excessive force on protesters.
In 2021 alone, rights group Access Now found that governments had restricted internet connectivity 182 times in 34 countries.
In January this year, internet connectivity was disrupted in Burkina Faso amid a military coup. The same happened in Kazakhstan during protests over high fuel costs, and in Sudan during protests for the return of civilian rule.