YouTube CEO Susan Wojcicki has been listed number 12 on the Forbes World's Most Powerful Women of 2019 where she was recognized for a controversial algorithm change that slashed recommendations to YouTubers while increasing recommendations to legacy media YouTube that deems more "authoritative."
Wojcicki's profile on the list describes YouTube's January 2019 announcement that it would "crack down on the spread of harmful content and misinformation by tweaking its algorithm."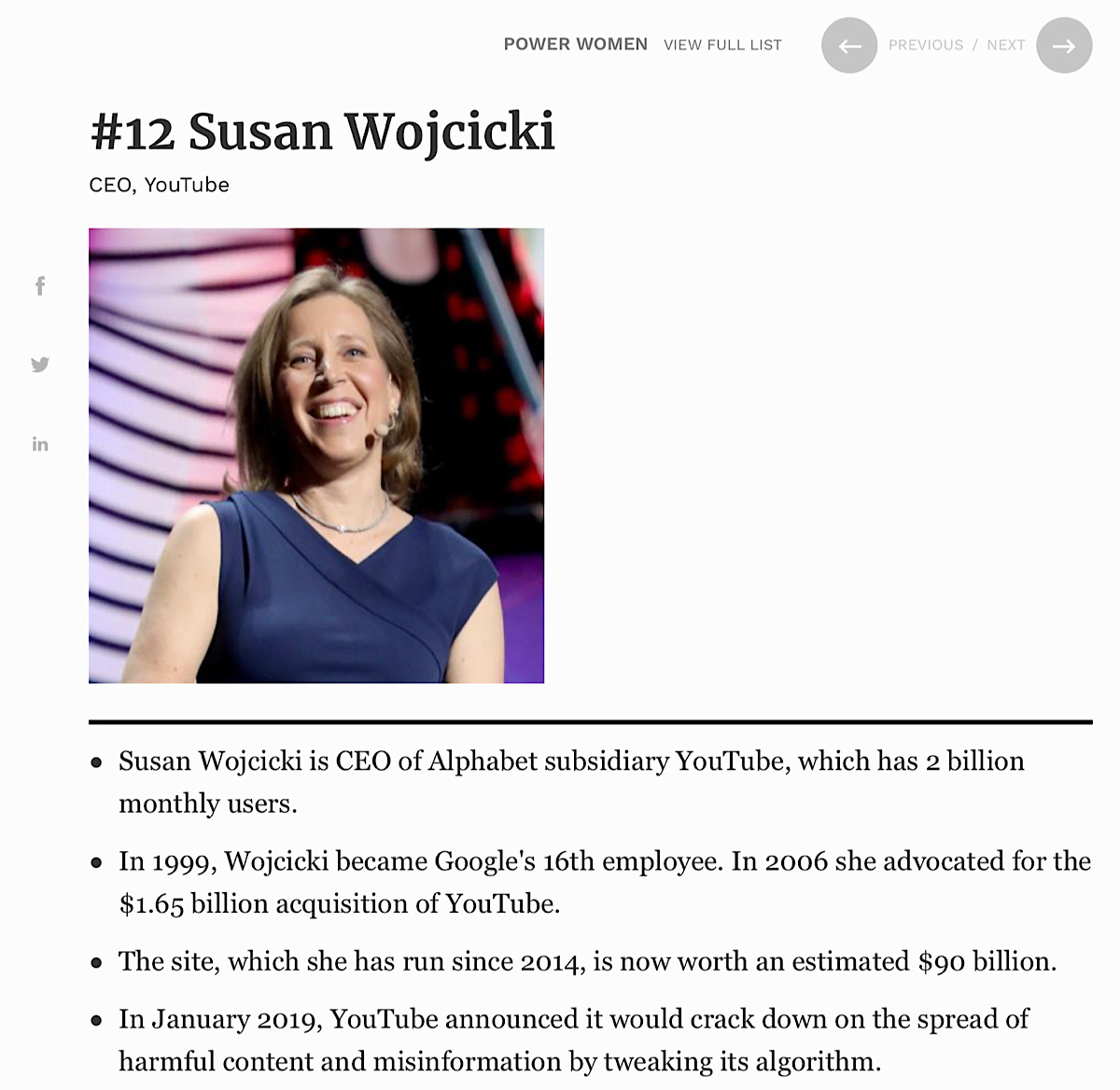 This is one of the many contentious changes Wojcicki has made this year which have cut reach and monetization opportunities for the independent YouTubers while elevating corporate brands and mainstream celebrities.
Some of the biggest changes of 2019 include YouTube's new "hate speech" rules which triggered a mass wave of demonetization and content removal on the site. Many innocent users including independent journalists, model makers, and history channels were impacted by these new rules.
And just one day before Wojcicki was recognized on this list, YouTube announced an updated harassment policy which has also proved problematic for creators. The policy targets creators who go "too far" with language such as jokes.
YouTube has already started enforcing this policy retroactively with several creators having content removed and one creator even receiving a channel strike after a three-year-old video was removed.
In addition to these changes from 2019, YouTube is introducing further changes as part of a Children's Online Privacy Protection Act (COPPA) settlement from January 1, 2020. These changes are expected to slash creator earnings by as much as 90%.