Target manager Tori, who recently gained mass support from the Twitterverse after journalist David Leavitt called the police on her over a "$0.01" toothbrush, says that she'll be giving the proceeds from her GoFundMe to a good cause.
The GoFundMe was set up shortly after Leavitt tried to get Tori to sell him a toothbrush for $0.01 – seemingly because he had confused a display unit price with the price of the toothbrush he wanted to buy. When Tori refused, Leavitt posted a photo of her to his 200,000+ Twitter followers, called the police, and threatened to take legal action.
Twitter threw their support behind Tori and popular meme maker Carpe Donktum set up a GoFundMe to send Tori on a vacation after having to deal with Leavitt.
The GoFundMe quickly surpassed its $5,000 target and has raised over $29,000 so far.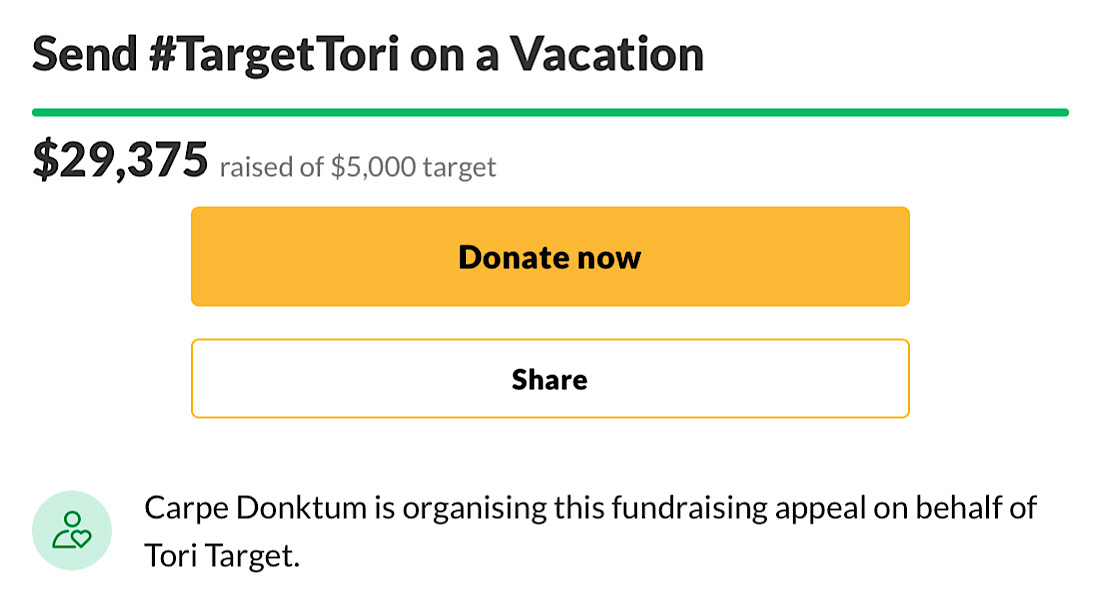 And now Tori has said that she will be donating the money to a good cause.
In a message posted to Twitter, Tori said:
"I would like to thank all of you for your generosity. It is inspiring to see so many people united for a good cause.

If I have learned anything from this experience, it is that people are good and that these acts of kindness cannot stop with me.

I am currently working with resources to find a cause that is worthy of your generosity and something that you would ALL be proud to donate to.

Your support has changed my life.

#TargetTori"
Twitter users are praising the decision but also urging Tori to spend some of the money on herself and go on vacation.
https://twitter.com/elihuroots/status/1218979176801357824
https://twitter.com/properopinion/status/1219054736151846912
Tori will be using @RealTargetTori to share further updates.