A huge number of podcasts of many genres these days either start off, or end up as, political in one way or another.
But now, there is also the growing trend of politicians themselves turning to this media to speak to their voters, having spotted this direct channel to communicate, unencumbered by third-party platforms and rules.
Podcasts are easy for people to download and listen to, and easy to produce and put on the internet – and the success of this form of content distribution was sure to attract politicians, or at least their campaigns who are able to publish content they fully control, and establish a sense of immediate and intimate communication with their listeners.
But not all podcasting politicians are made equal.
In the past, while still a UK politician, Nick Clegg – now a high-ranked Facebook executive – had one that enjoyed varied degrees of success.
And 2016 presidential candidate Hillary Clinton also had a podcast during the last US presidential election – but we all know how that turned out.
One of those whose name featured prominently in that election cycle was Senator Ted Cruz, who became the runner-up for the Republican nomination that eventually went to Donald Trump.
Cruz is now back with his own take on the most important news of the day thanks to his podcast, Verdict with Ted Cruz, that launched on January 19.
In the February 5 episode Cruz revealed that the show – which he promises goes behind the scenes of the Capitol – had hit the 2 million downloads mark over the period of two weeks.
He made the mention as he praised ailing conservative commentator Rush Limbaugh, whose radio show reached 12 million Americans every week.
And while his podcasting numbers are still more modest, it seems that Cruz is set to become one of those politicians who know how to use podcasting in their favor.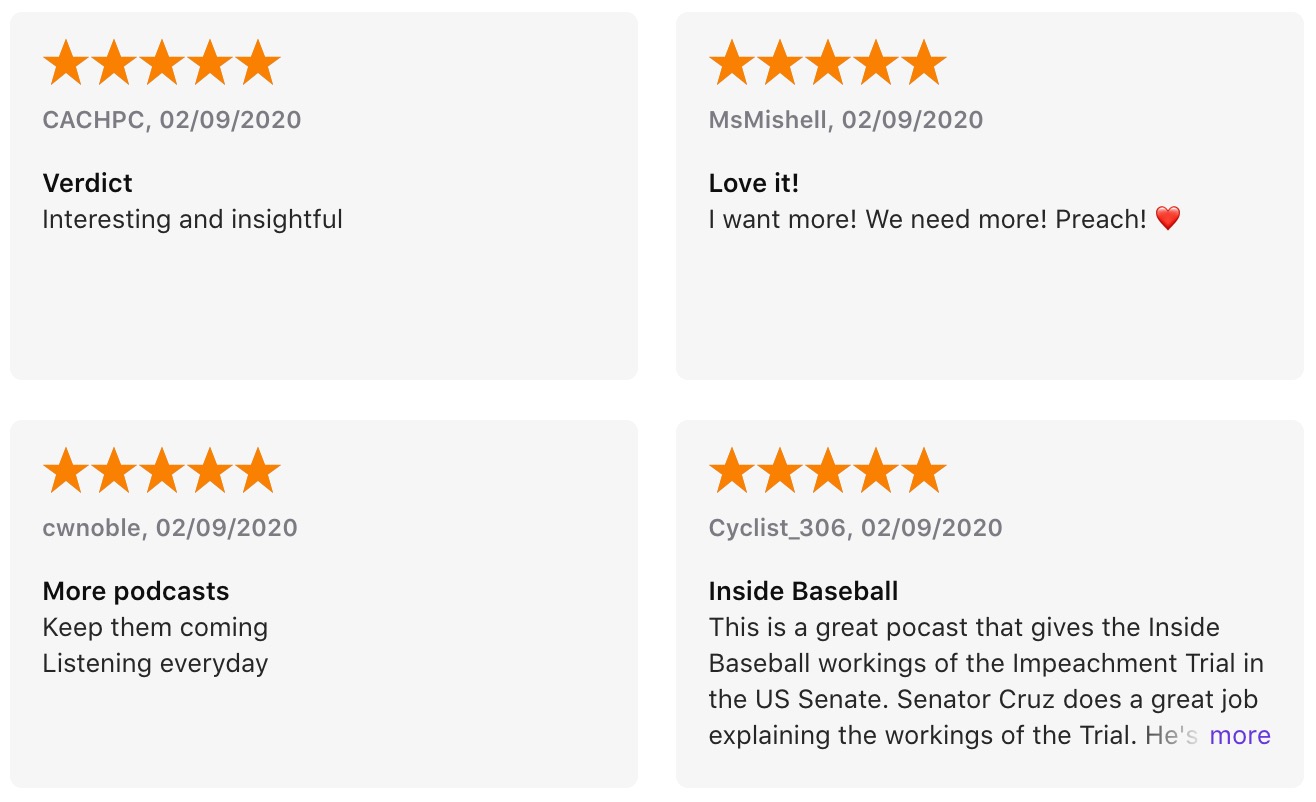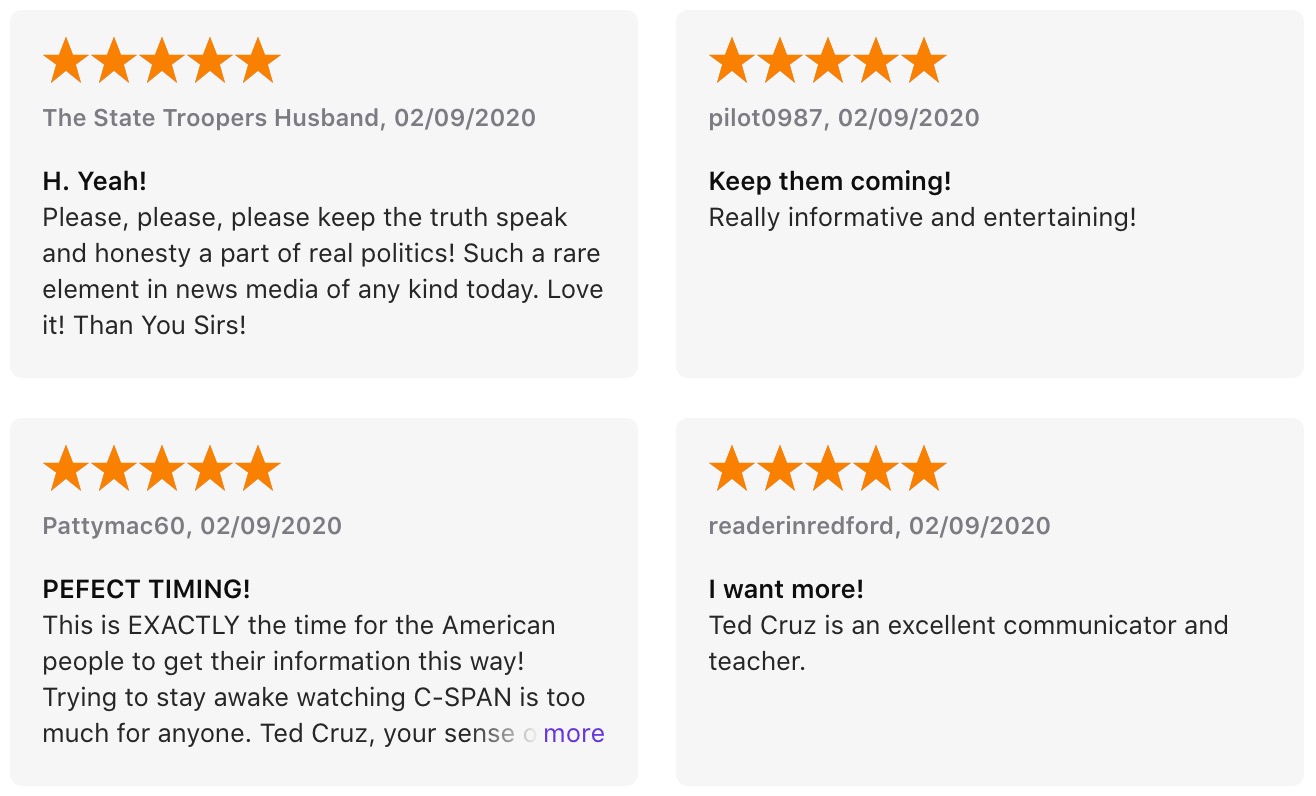 Reviews over on Apple Podcasts range from those who, of course, want this content banned on political and ideological grounds, to those who reveal that the unique power of the medium's direct communication with the audience is working here, as the show is described as "unscripted and personable."