In July we documented how Instagram had suddenly deleted over 30 meme accounts on the platform – causing account holders to lose access to the audiences of over 33 million followers they had built.
With no warning, users that were running large and popular meme profiles checked their email accounts to find a message from Instagram telling them that their account had been suspended from the platform.
Instagram told the users that the reason for the suspension was for "not following our terms".
And now, Taylor Lorenz of The New York Times has written a profile one of the teenagers who had their meme empire wiped out literally overnight.
Rowan Winch,15, was posting around 100 memes per day to his Instagram account and was earning up to $10,000 per month from advertising and sponsorship deals. 
His popular Instagram account, with over 1.2 million followers was @Zuccccccccccc.
When Instagram deleted his account, the income stream he had worked to build was gone.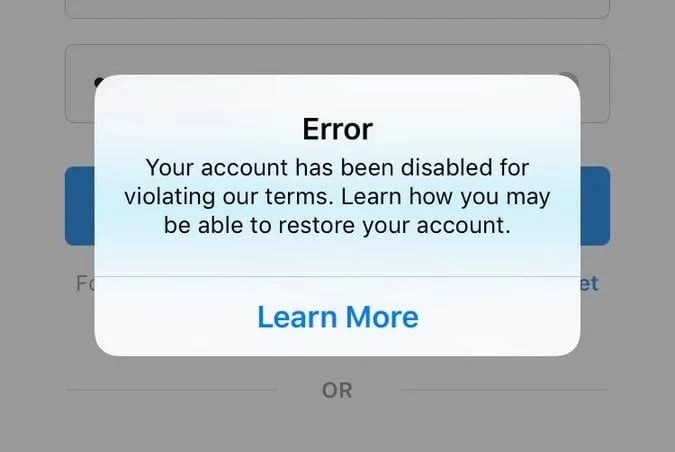 Instant deplatformings such as these are the harsh and cold reality of people building their businesses on 3rd party platforms. It's essentially like being fired overnight – without any recourse and all attempts to communicate with your boss are ignored.
Winch says that, in the period following his ban from Instagram, he became depressed.
"A lot of my friends think I've become depressed, and I think that's right," Rowan said. "I've been feeling insecure about a lot of things, like how I look and act and talk. I talk a lot less than I used to. I'm a lot less confident. Losing my account is the main reason I feel like this. With @Zuccccccccccc, it felt like I had a purpose and was doing something that benefited a lot of people, and now I kind of just feel — I feel lost."
It's sudden account deactivations such as these that have caused the digital rights group EFF to launch the "TOSsed Out" campaign – calling for platforms to be more accountable for the way they arbitrarily ban users without warning for not adhering to their ever-changing "terms of service". 
"We've been tracking the impact of social media content takedowns and account deactivations for many years. TOSsed Out highlights the various ways in which Terms of Service (TOS) and other speech moderation rules are unevenly enforced, with little to no transparency, against a wide spectrum of people." the EFF said during the campaign launch.