Telegram CEO Pavel Durov said it would appeal a decision by a Brazilian court to block access to the platform in the country for refusing to provide data on what the government called "neo-Nazi" activity.
In a statement on his Telegram account, Durov said complying with the ruling is "technologically impossible." He also noted that the ruling contradicted Telegram's mission "to preserve privacy and freedom of speech around the world."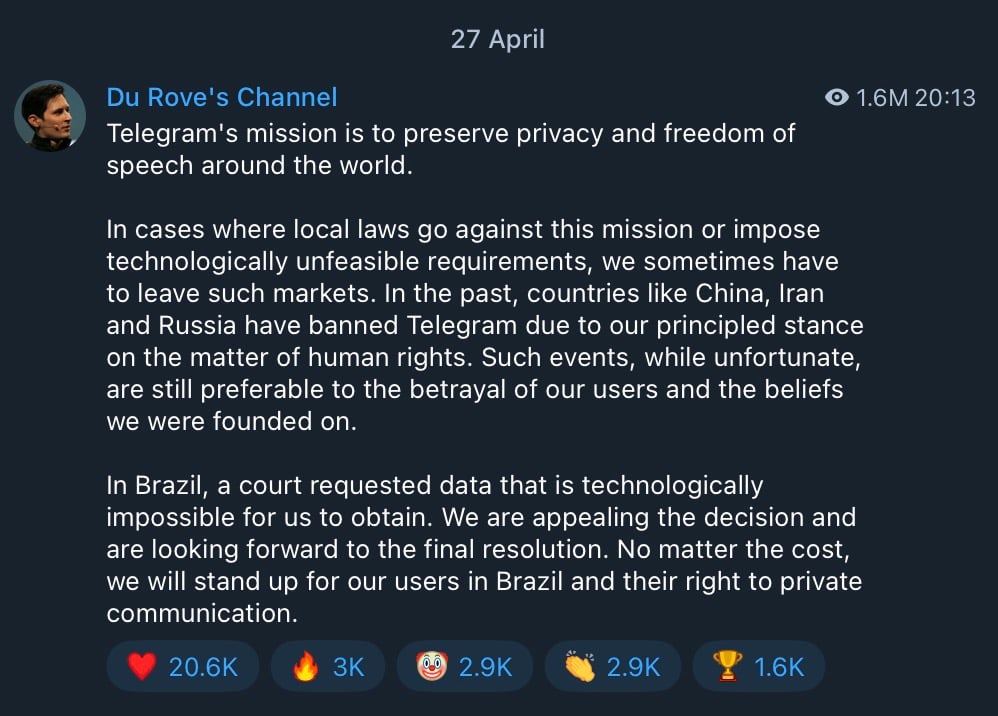 Aside from blocking access to Telegram, an order which internet service providers complied with, the judge also set a $200,000 daily fine for refusing to hand over the data.
The ruling was made by a federal judge in the state of Espirito Santo. The ruling stated that "the facts shown by police authorities show a clear purpose of Telegram of not cooperating with the investigation."
Durov's statement said that the judge, "requested data that is technologically impossible for us to obtain" and that Telegram was defending Brazilians' "right to private communication."
This is not the first time Telegram has been blocked in Brazil. Last year, the Supreme Court blocked the platform for refusing to comply with requests for cooperation with investigations. After five days, Telegram apologized, arguing that it had received the requests.