The Osbournes, a name that once dominated reality TV screens worldwide, are back — but this time they're trading in the video cameras for microphones. The iconic family, known for their wild antics, candid moments, and unforgettable one-liners, are launching a podcast and are some of the latest big names to be promoting it on free speech video paltform Rumble.
Premiering in 2002, "The Osbournes" showcased the chaotic yet endearing lives of the rock legend Ozzy Osbourne, his wife Sharon, and two of their kids, Jack and Kelly. Their reality TV show provided audiences with a unique, uncensored view into the life of a rock star and his family. It was a heady mix of comedy, drama, and rock n' roll, capturing the hearts of millions.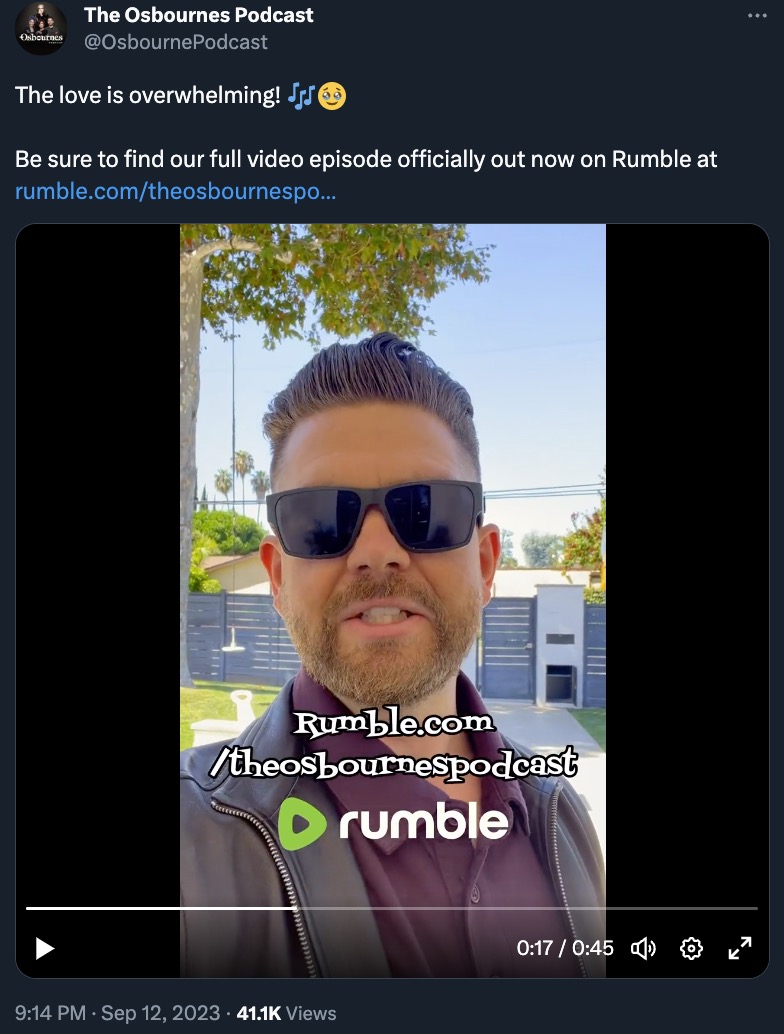 The show's success was unprecedented, turning each family member into a household name. It revolutionized the reality TV landscape, setting the stage for countless other celebrity-focused reality shows that followed.
The decision to switch from television to podcasting is a strategic one. The podcast industry has exploded in popularity over the last few years, with millions tuning in to listen to stories, interviews, and discussions on every imaginable topic. The intimate, conversational nature of podcasts offers a fresh medium for The Osbournes to connect with their fans, both old and new.
Their choice of Rumble for promotion is also intriguing. Rumble has made headlines as an alternative video platform, promising more freedom for content creators. By selecting this platform for promotion, The Osbournes may be signaling a desire for creative control and a break from mainstream media constraints.