Reddit might be the "front page of the internet," but its owners are determined that not everyone should be able to read it.
Instead, on mobile, parts of Reddit are getting hidden behind what's essentially "an app/sign-in wall."
Reddit users visiting the social network using browsers on their mobile devices are reporting that Reddit is locking them out from some subreddits.
This doesn't yet affect all communities, but those that are now inaccessible display a message saying, "this community is available in the app," a Safari for iPhone user said on the r/mobilweb subreddit.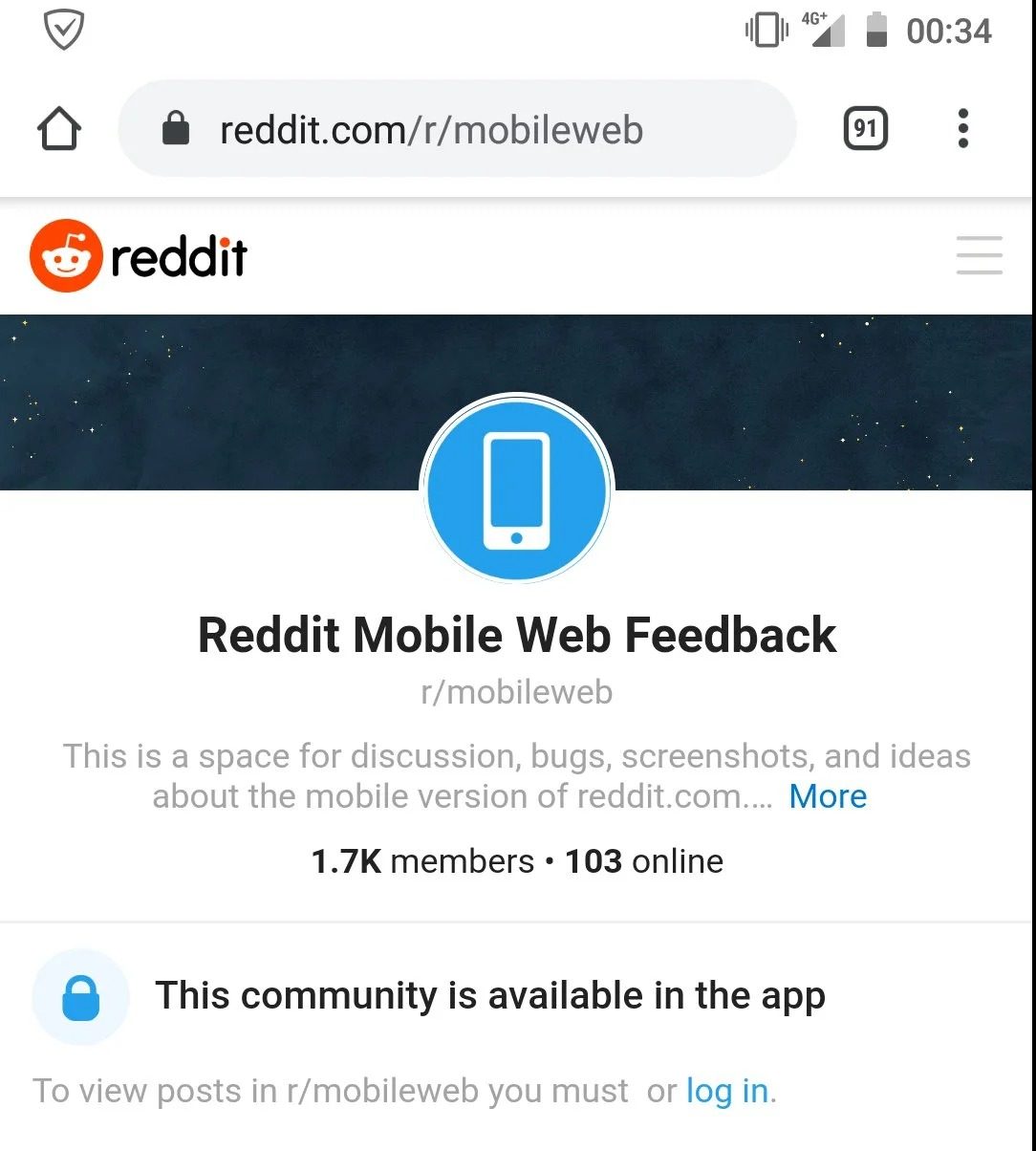 "This community is available in the app" – that's still a positive statement, suggesting that users have a choice.
But smaller print underneath (on Chrome and Firefox for Android – and likely on other operating systems) tells users who are not signed in that to continue viewing the subreddit, they must either install the Reddit app, or be signed in.
Clearly, the company is steering people towards its app, and towards being signed in all the time – because while Reddit can be browsed in the app without signing in, users are constantly prodded to create and account or log in, while choosing neither goes with the message from Reddit that they are doing it "for now."
It's unclear at this time if this is an experiment or set to be a permanent feature, and how extensive its application will be across the site.
What's clear is that it's an attempt – an aggressive one at that – to monetize users and their presence on the site in a variety of ways that are easier to achieve when Reddit has them in its app.
Selling ads, data monetization, gamification of the platform with the so-called awards system are the goals that Reddit is now pursuing without any obvious concern about how it may upset or even undermine the nature of this social network.
It should be noted that the desire to get everybody to use the app is not new at all – Reddit has been pushing this policy for a while.
Members of the r/mobilweb community are expectedly unhappy with this limited availability of the site, observing the irony of Reddit saying its controversial new layout design was there to improve the experience on mobile devices – only to now start cutting web users out.