TikTok says it will begin a systematic review of flagged content and remove anything violative after The Guardian/The Observer criticized the platform for allowing "misinformation" about Andrew Tate to spread.
Social media platforms are being criticized by media outlets for allowing Andrew Tate's fans to spread what they say is misinformation following the influencer's arrest last week. The "king of masculinity" was arrested as part of a human trafficking and rape investigation in Romania.
Tate and his brother Tristan were arrested and are being held for at least 30 days concerning the investigation.
Last week, authorities in Romania said that the brothers were suspected of being part of a group that sexually exploited women by luring them with relationship promises, holding them against their will, and forcing them to make pornographic content.
The statement put out by police added that the women were allegedly subjected to "physical violence and mental coercion through intimidation, constant surveillance, control and invoking alleged debts."
Following Tate and his brother's arrest, Twitter and TikTok have been inundated with posts claiming he has been released or that he has been arrested in an attempt to silence him.
The Guardian reported on the videos posted to TikTok following the arrest, saying that social media was inundated with misinformation regarding the arrest.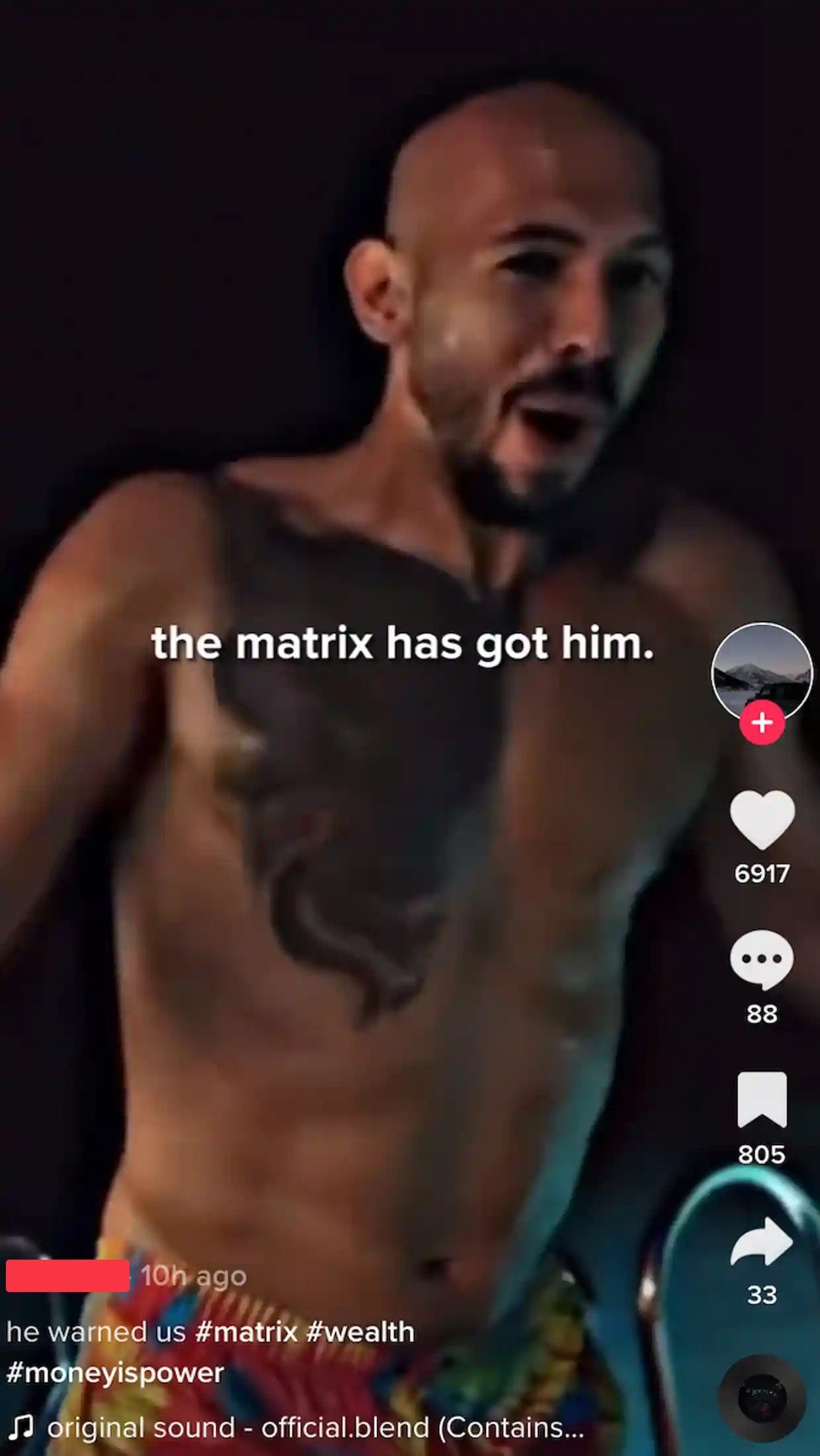 One of the TikTok videos The Guardian objected to asks: "What do you guys think is the real reason Tate was arrested? Was it the Matrix, or did Tate actually commit a serious crime?"
Others claimed that "the Matrix" was responsible for Tate's arrest. On Friday, the day he was arrested, Tate himself wrote, "The Matrix sent their agents." The 1999 sci-fi film is about people living in a simulation, and they have to take a red pill to wake up to reality.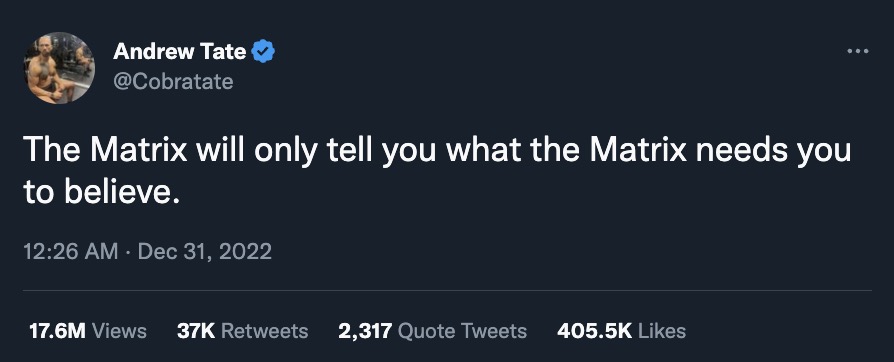 Other posts The Guardian protested referenced a theory that claimed liberal elites were responsible for a child sexual abuse ring, suggesting that Tate was being used as a scapegoat for the real abusers.
In response to The Guardian's complaints, "TikTok said it had begun a systematic review of content flagged with it and would remove any that violated its guidelines, which ban 'misinformation that causes significant harm to individuals, our community, or the larger public.'"