Rep. Dusty Johnson has asked Apple CEO Tim Cook whether there was coordination between the Chinese Communist Party and Apple to limit AirDrop, a tool that was a popular way for protesters to communicate until Apple recently limited its features.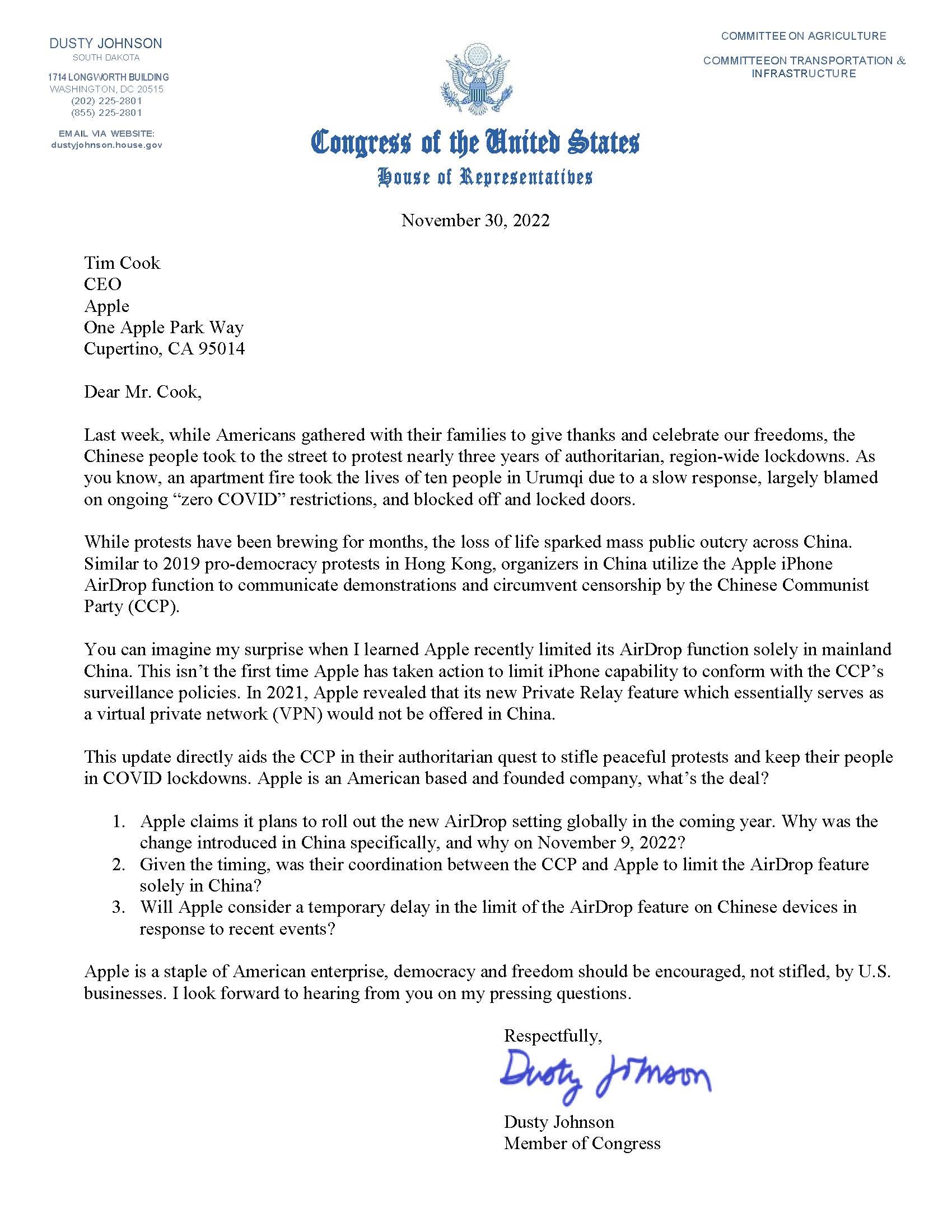 Cook has already refused to respond to some questions about the protests in China. When Cook arrived in DC for meetings with lawmakers this week, he was met with questions by reporters. Fox Business asked him if he supported the protests and if he regretted limiting AirDrop usage in China. Cook did not answer the question.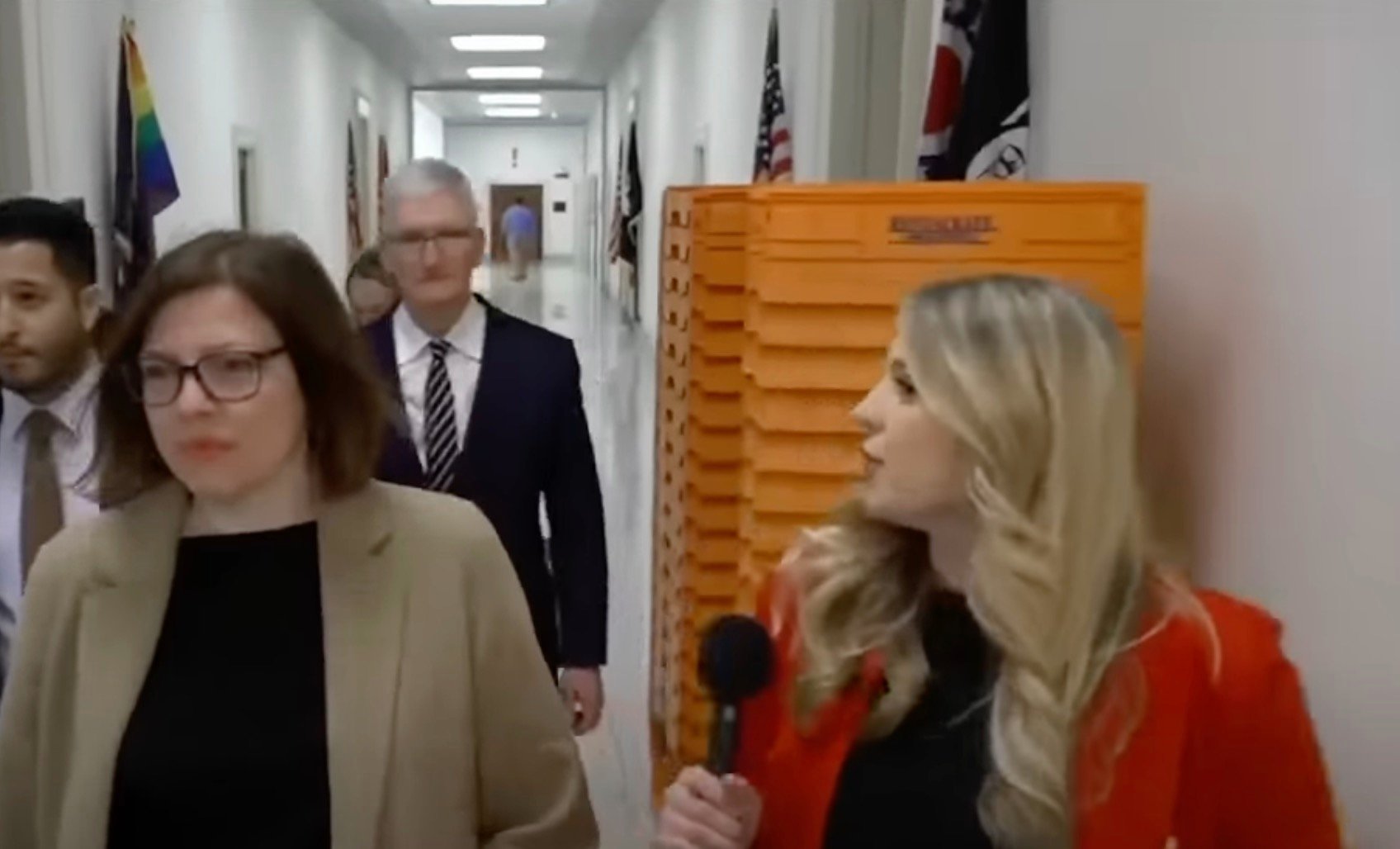 On November 9, Apple made an update to iOS that changed how AirDrop works in China. AirDrop users in China can only accept receiving files from everyone around them for 10 minutes. Before the update, and in all other countries, there is no time limit.
AirDrop is an important tool for protesters in China because it allows them to circumvent the country's strict internet censorship.
On Tuesday, in a letter addressed to Cook, Missouri's Sen. Josh Hawley also asked: "I'd like to know why [Apple] continues to aid and abet the totalitarian regime in [China] while campaigning against free speech at home.
"Why did Apple modify the AirDrop feature in China in a manner that makes it more difficult for Chinese protesters to communicate amongst themselves?"
Florida's Rep. Mike Waltz said: "Tim Cook is an apologist for a dictatorship, helping silence Chinese protesters by restricting AirDrop on iPhones only sold in Mainland China."