British political activist Tommy Robinson has had his Snapchat account terminated just days after being heavily shadowbanned on YouTube.
Snapchat said Robinson's account was terminated for violating its terms of service but didn't provide a specific example of how he violated these terms.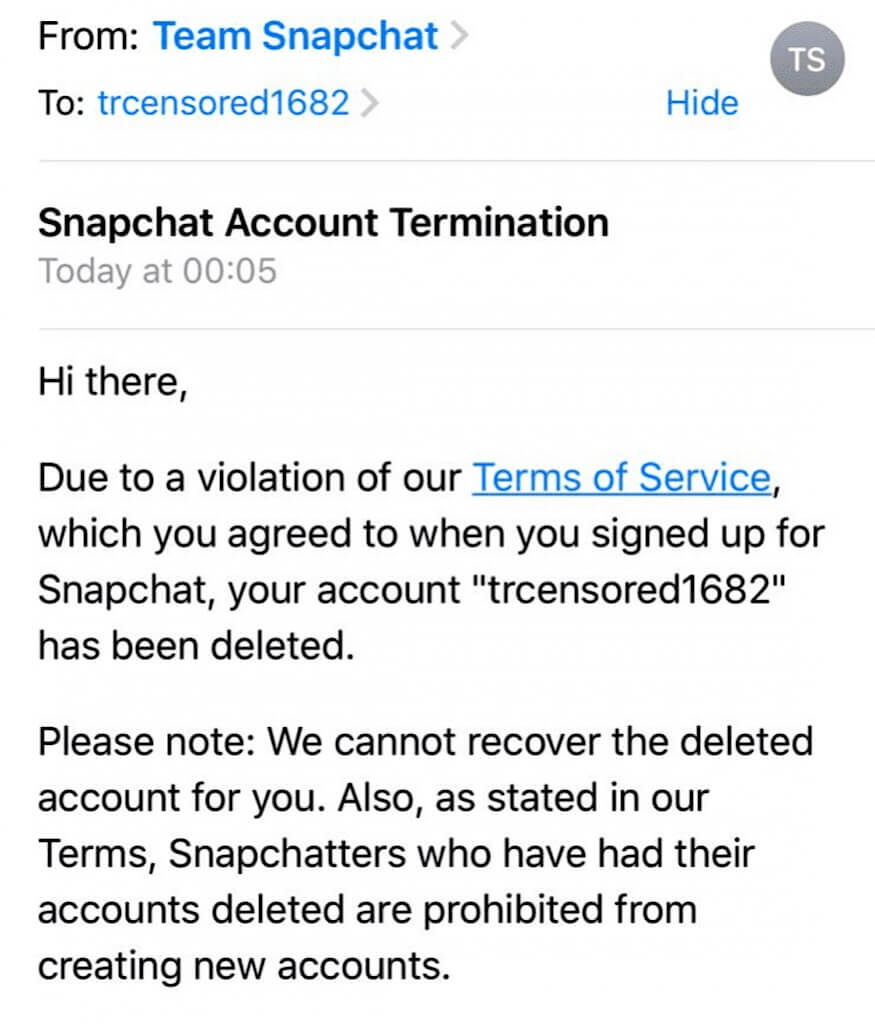 The full statement that was sent to Robinson in a "Snapchat Account Termination Email" reads:
Due to a violation of our Terms of Service, which you agreed to when you signed up for Snapchat, your account "trcensored1682" has been deleted.

Please note: We cannot recover the deleted account for you. Also, as stated in our Terms, Snapchatters who have had their accounts deleted are prohibited from creating new accounts.
Robinson responded to the Snapchat ban by saying:
This is insane, I'm banned from the world.

None of these platforms has shown me what terms I breached and/or what posts were in breach.
Robinson has now been banned from all the mainstream social media sites and has lost his platform on Twitter, Facebook, Instagram, YouTube, and Snapchat.
Now the only ways fans can receive news and updates from Robinson are to visit his website TR News directly, join his mailing list, or join his Telegram group.
Robinson's Snapchat ban is unfortunately reflective of a wider pattern of censorship and suppression of content from mainstream social media sites.
If you want to override this censorship and get the latest content from your favorite creators, it's now more important than ever to go to their websites directly and start following them on alternative, free speech focused platforms such as BitChute and Dissenter.