Streaming subscriptions such as Netflix, Amazon's Prime Video, and Hulu have now become a common avenue for watching movies, documentaries, and TV shows. While the increasing number of streaming services may seem like a positive development, a new survey reveals a problematic situation arising as a result of too many streaming services: a potential for increased piracy.
The latest survey conducted by the broadband price comparison website Broadband Genie revealed that content diversified over a large number of content streaming services can ultimately lead to more piracy.
Generally speaking, for a long time now, people have become used to finding all the movies and TV shows in once place. Or two. But with the current situation where there's a mushroom growth of streaming subscriptions, audiences are slowly being forced to spend more and buy multiple subscriptions, which may very well be the reason pushing them to resort to privacy, as pointed out by the research by Broadband Genie.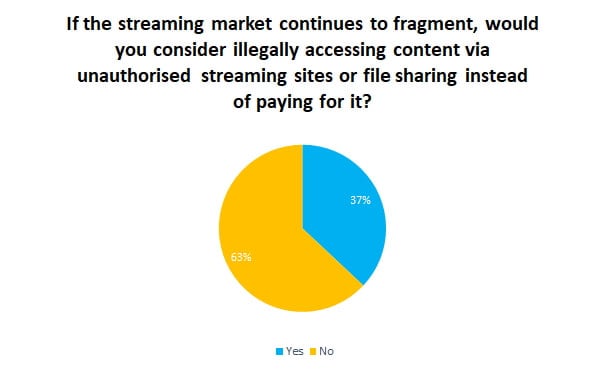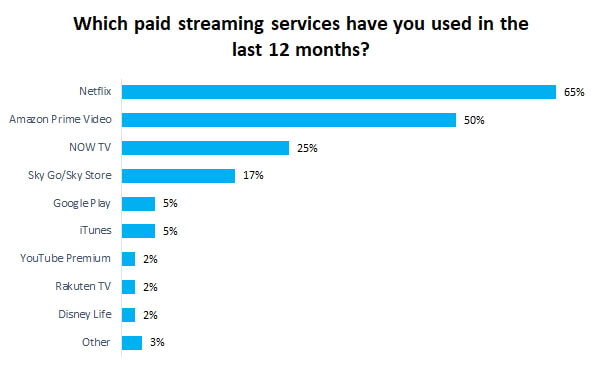 Moreover, several streaming platforms are also heavily investing in producing movies and shows that are exclusive to their platforms such as the "Netflix Originals." So if an audience wants to watch such content, they are forced to either buy several subscriptions to keep up with all the "originals" or resort to piracy.
While there is a sizeable group of audience comfortable with buying several subscriptions to catch up with the multitude of movies and TV shows, not everybody is. Furthermore, many people do not hesitate to cross the line and obtain content through pirated sites, resulting in a surge of piracy created by the existence of too many streaming services.
For instance, the research by Broadband Genie revealed that nearly 18% of users confessed to using pirate sites despite holding streaming service subscriptions. Nonetheless, with further fragmentation of streaming sites, this number could jump to 37%.
Nearly two-thirds of the users participating in the survey have further expressed that they are under the impression of overpaying for subscription services already. But with increased internet literacy, users visiting pirated sites are now using VPNs and are taking other safety precautions to stay clear from any legal trouble whilst enjoying pirated content.
Rightsholders, on the other hand, keep asserting the fact that availability is no longer a problem, questioning why there may be a potential for increased piracy. Nevertheless, it is to be noted that holding four or five subscriptions is neither comfortable nor affordable, which is sadly pushing people to resort to piracy.
"It's disheartening that consumers are prepared to turn to streams and file sharing to access the content they want. The price consumers are willing to pay is the equivalent of subscribing to one service," said Alex Tofts, broadband expert at Broadband Genie.