Twitch is limiting the ability of its users to post comments on videos on the platform – specifically, on the video-on-demand (VOD), i.e., past broadcasts service, while not affecting chats in live streams.
Twitch, the leading live streaming video service owned by Amazon, introduced the feature in 2017 as a way to address the needs of those content consumers watching videos after the fact. They, too, the company said at the time, should be able to comment – while creators were given the possibility to filter these out and show only live stream messages.
The feature seemed to favor, or at least be more useful to, creators with a large number of subscribers who also get a lot of traffic on their VODs. However, all that is now coming to an end.
As of November 12 2019, the chat feature will disappear.
Not only this, but existing comments will also disappear according to Twitch's chat guide announcing the upcoming change.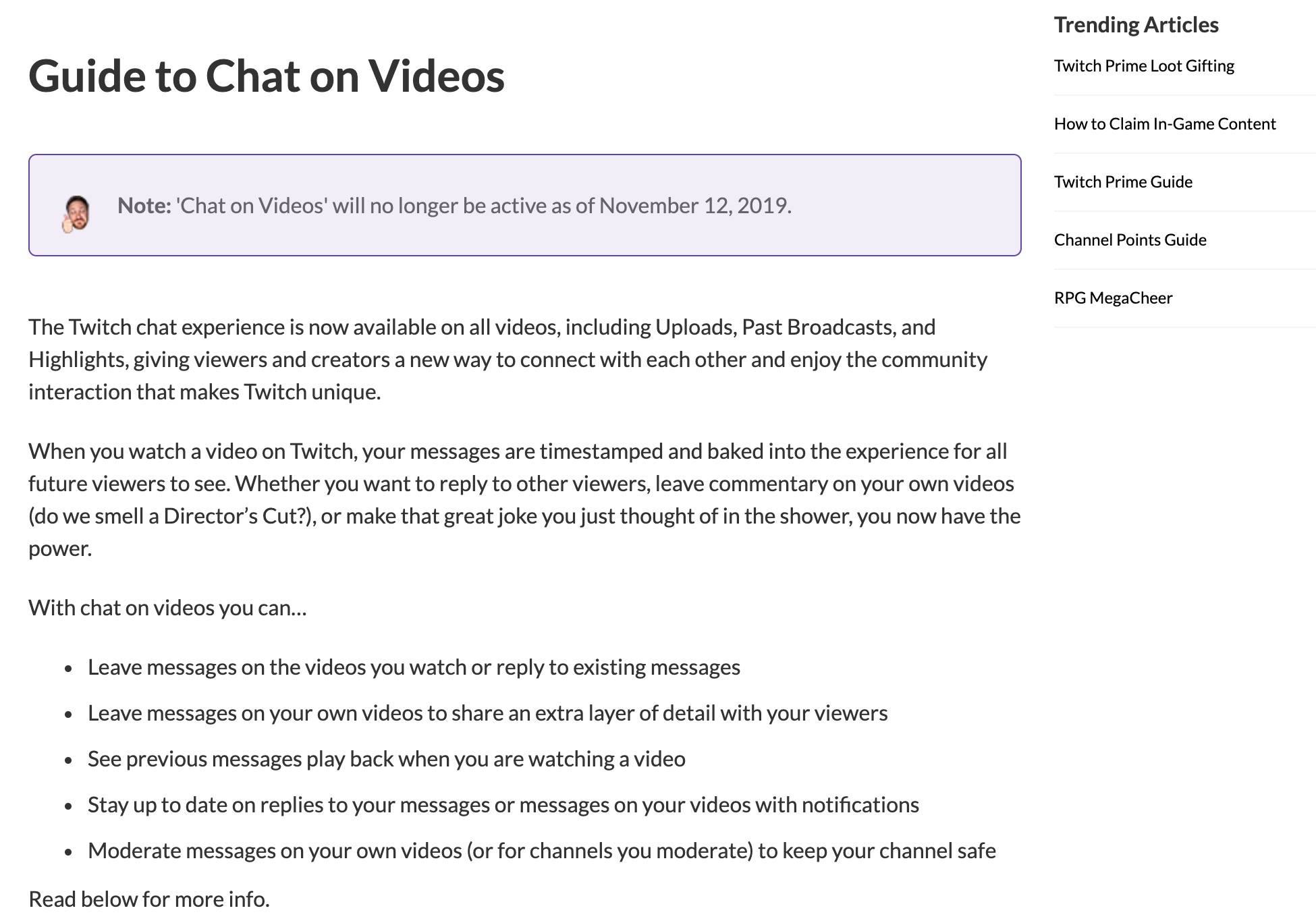 The decision to remove chats on VODs has not been announced in a press release or publicized in any other discernible way by Twitch – and like most things done in virtual secret, this move is raising some eyebrows as to what might be the reason behind it.
But it's hard to do much more than speculate at this time – it could be that the feature has been underutilized by fans or simply seen as not useful enough. Another reason that comments on VODs might be going away is that they could be moving behind a subscription wall, as some users have speculated.
But the decision comes at a time Twitch is increasingly criticized for its "toxic" comments culture, so one reason could be the inability of moderators to handle the workload. On the other hand, some will undoubtedly see it as a case of creeping censorship on yet another popular and influential platform.