On February 14th, a Vox Media executive managed to get into the Twitter account of a 23-year-old sports blogger, Lucan Hann, and change the login credentials.
It is worth noting that Hann previously worked with Clips Nation back in 2011, a company owned by one of Vox Media's subsidiaries.
Vice reports that Hann initially began working for Clips Nation, an SB Nation website and covered the Los Angeles Clippers.
He was one amongst the several underpaid workers and "volunteers" employed by Vox Media-owned SB Nation.
When asked about his previous work experience with Clips Nation, here's what Hann said: "I started doing that in high school because I thought I wanted to get into journalism."
Later in June 2015, Hann went on to create a Twitter account: @ClipsNationSBN, so as to engage with his audience that read his work.
A month later, SB Nation offered Hann to take over as a site manager for a measly monthly stipend.
While this arrangement went well for a long period, it was to be terminated after California's AB 5 law came into full effect.
According to this law, freelance writers were mandated to write no more than 35 articles a year.
But as SB Nation's freelancers hit that number in a month, the company ended up terminating all of its contracts with California workers.
After the aforementioned changes took place, Hann was supposedly asked to stop working as he pleased, and that he would only be paid through January.
But then, he was offered to stay on the site as a paid manager, to which he agreed. He was simultaneously preparing to launch a new Clippers site under the name 213Hoops, as a result of which he renamed his @ClipsNationSBN account to @213Hoops.
However, Hann was contacted by the "team brands director" of SB Nation to handover the credentials to his account (@213Hoops).
As Hann was the one to create the account by himself and grew it with his dedicated efforts, he refused to hand it over to Vox Media's SB Nation.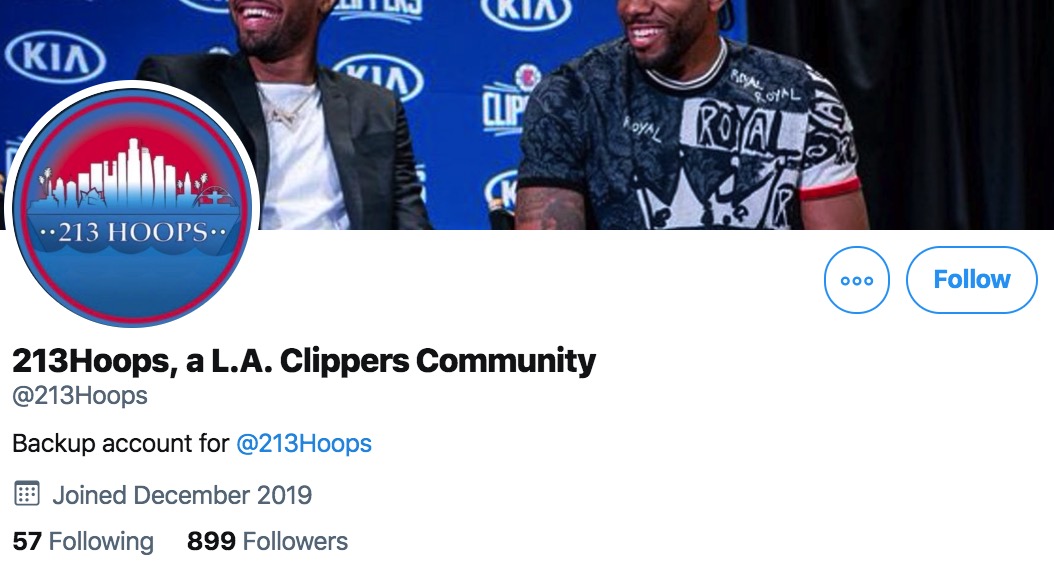 It is also worth noting that Hann apparently created the social media handle before entering into any contracts with SB Nation.
"[During the time I worked at SB Nation] of course I would promote Vox Media content through an account that I owned because we were working together, but it was still my account because I created it before I worked for Vox Media," said Hann, to Vice.
Last Friday, Hann received an email alerting him that the email associated with the now @213Hoops account was changed to that of the Vox Media's VP.
Hann revealed that he then logged in, modified the email id, and tweaked the security settings. But it was to no avail, as an hour later, Hann received another email stating that the account's email has been changed again.
Upon contacting Twitter for help with the ongoing fiasco, Hann only received vague and unhelpful responses, only to discover that he was being permanently locked out of his own account.
After receiving a final email from Twitter saying that his account's two-factor authentication has been disabled and he could no longer access the account, Hann strongly believes that Twitter might have lent a helping hand to Vox Media in the vicious takedown of his account.
Considering the whole narrative, it is hard to not question whether Twitter actually helped Vox Media in wrongfully claiming an account that doesn't originally belong to them.
Recently, Twitter shockingly gave SUNY Geneseo college access to a parody account, locking out the rightful owner of the account.
Twitter quickly apologized after acknowledging that it was a serious mistake.
A Twitter spokesperson sent VICE the following statement: "The account was recovered using established protocol, given the new dispute regarding ownership of the account we are continuing to investigate and will keep all involved parties updated."